Providence Healthcare opens new transitional care unit to alleviate system pressures
September 26, 2022
As Ontario hospitals continue to face capacity pressures, a new unit at Providence Healthcare is freeing up acute care beds while helping alternate level of care (ALC) patients maintain independence.
The 13-bed transitional care unit opened this summer for patients who no longer require acute care but still need support until they find a place in long-term care. The unit is open to ALC patients from all three Unity Health Toronto sites as the network prioritizes finding ways to alleviate system pressures.
"We were seeing a large number of ALC patients and wanted to get them out of acute care beds and into a more appropriate environment," said Jacqueline Lumsden, Patient Care Manager of Rehabilitation and Palliative Care at Providence. "We explored various options and realized that a dedicated unit with experienced staff who could help patients maintain their functionality before being transferred to long-term care would be the best way to provide seamless and equitable care to this patient population."
Stakeholders from across the organization prepared the second-floor space, secured beds and other equipment, developed patient flow process and hired staff for the unit. Six weeks after they began, the first patients arrived.
"We were tasked with a short timeframe to open this unit," said Lumsden. "To plan, build, staff and open a new unit in six weeks, especially with all the health human resources challenges we're facing, was a major challenge."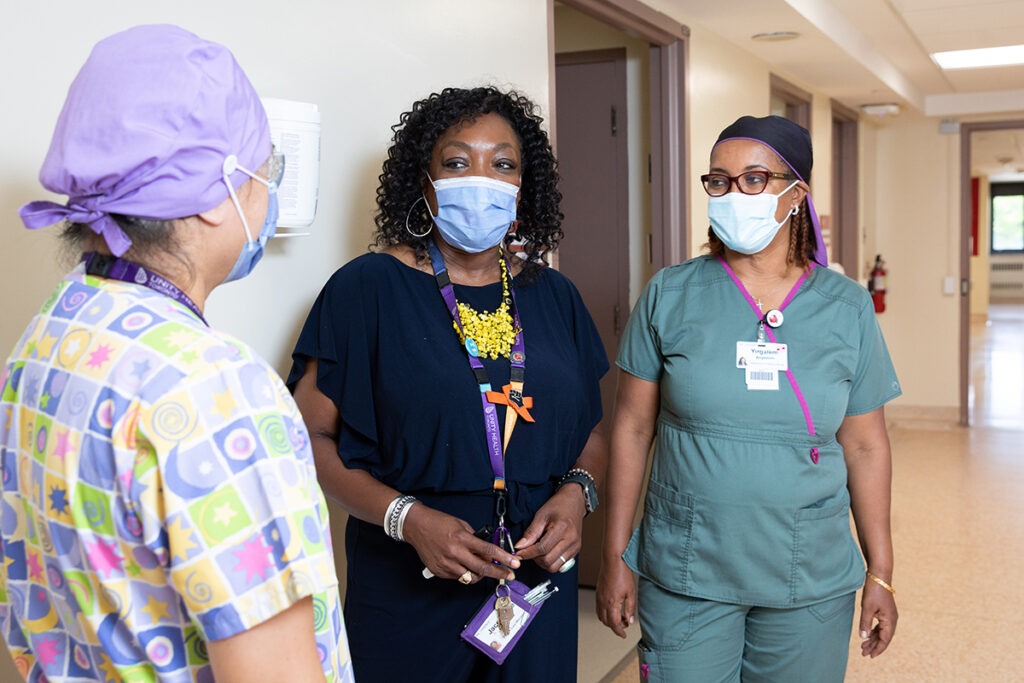 The unit is led by registered practical nurses (RPNs), who are joined by health care aides (HCA). There's a dedicated physician and a recreation therapist on the unit seven days a week. Physical therapists, occupational therapists and registered dietitians are also available, following a consultative model.
The staffing model on the unit was intended to address burnout. RPNs and HCAs are scheduled for 12-hour shifts, four days a week. This model is believed to improve work-life balance, facilitating a better social and family life, compared with the more traditional model of eight-hour shifts, five days a week.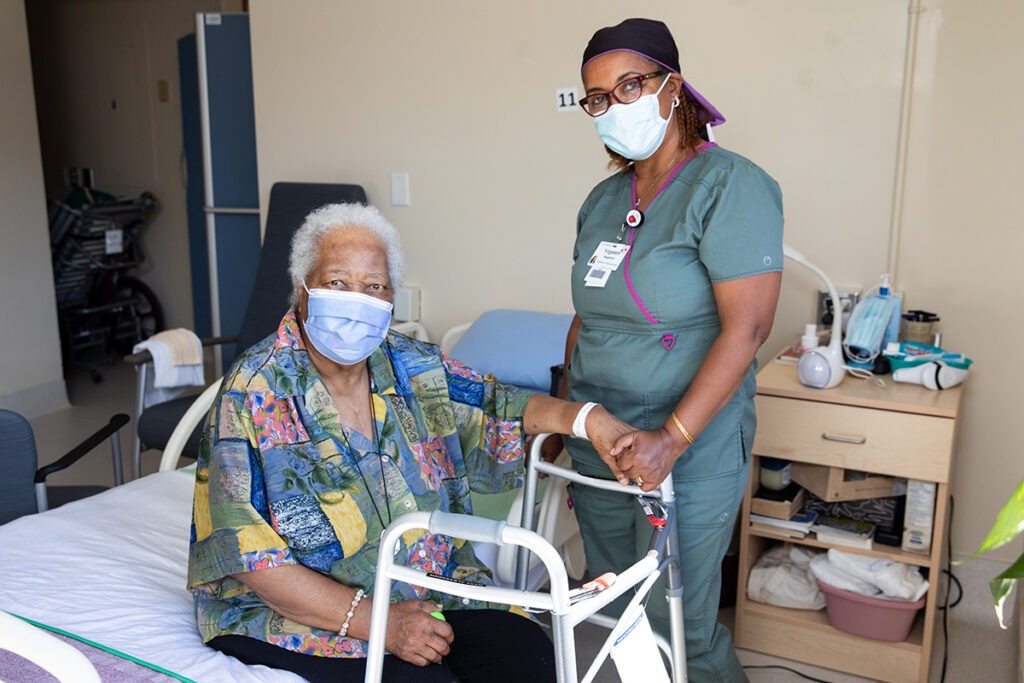 "The opportunity to work 12-hour shifts was one of the main reasons I applied for this job," said Yirgalem Asgedom, an RPN on the unit. "I knew that working four days a week would give me more time to spend with family and do things for my children. It's been really great.
"And as an RPN, getting to use my knowledge and skills to the fullest scope of practice has been rewarding. I'm happy that I got the chance to work on this unit."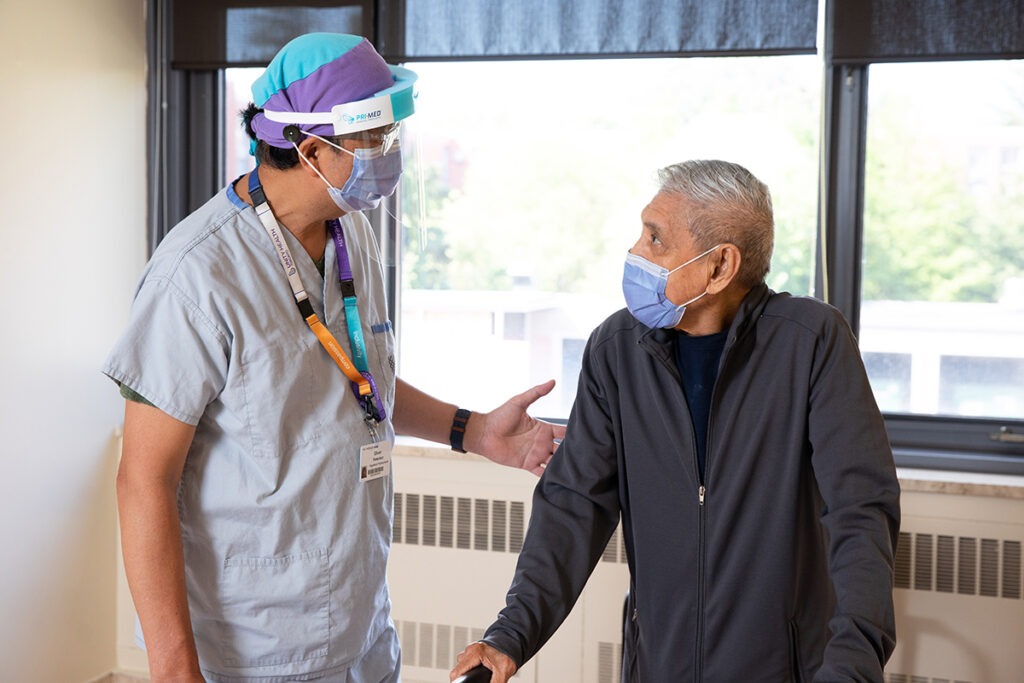 For Oliver Francisco, also an RPN on the unit, this opportunity to gain experience working with a new patient population was the impetus for applying.
"I haven't stopped learning since I got here," said Francisco, who joined Providence earlier this year from St. Michael's Hospital. "These patients require a lot of time and a different skillset. They're moving on to long-term care and it's our job to make sure they're prepared."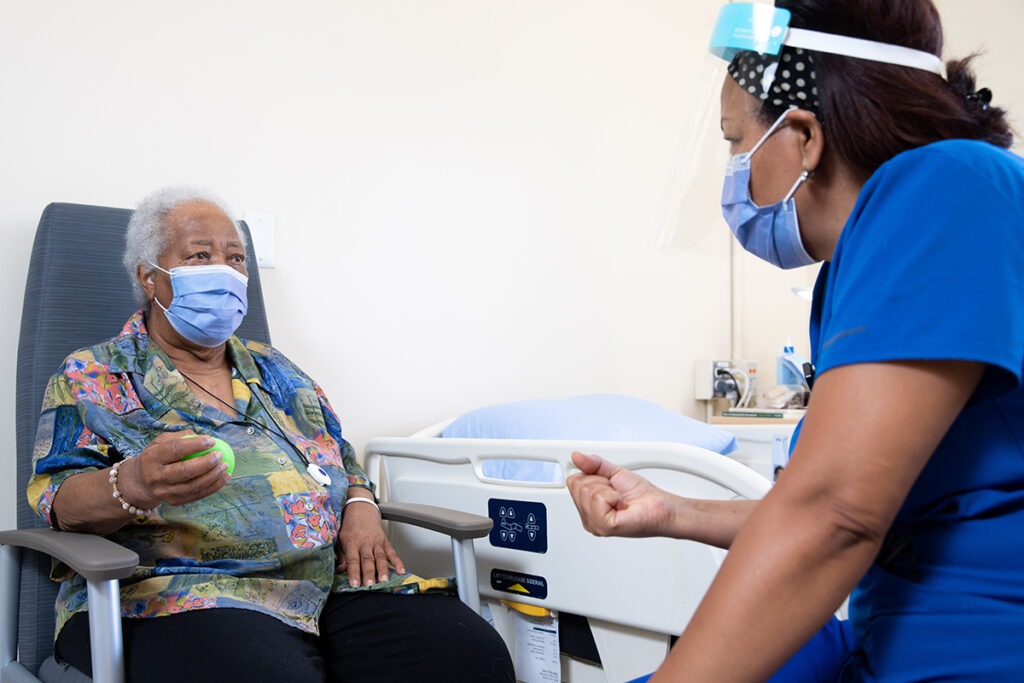 Every morning, a recreation therapist leads patients through an activity or takes them on an excursion within the hospital designed to keep them active, independent and maintain their cognitive function. Staff also encourage patients to socialize with each other and move around the unit.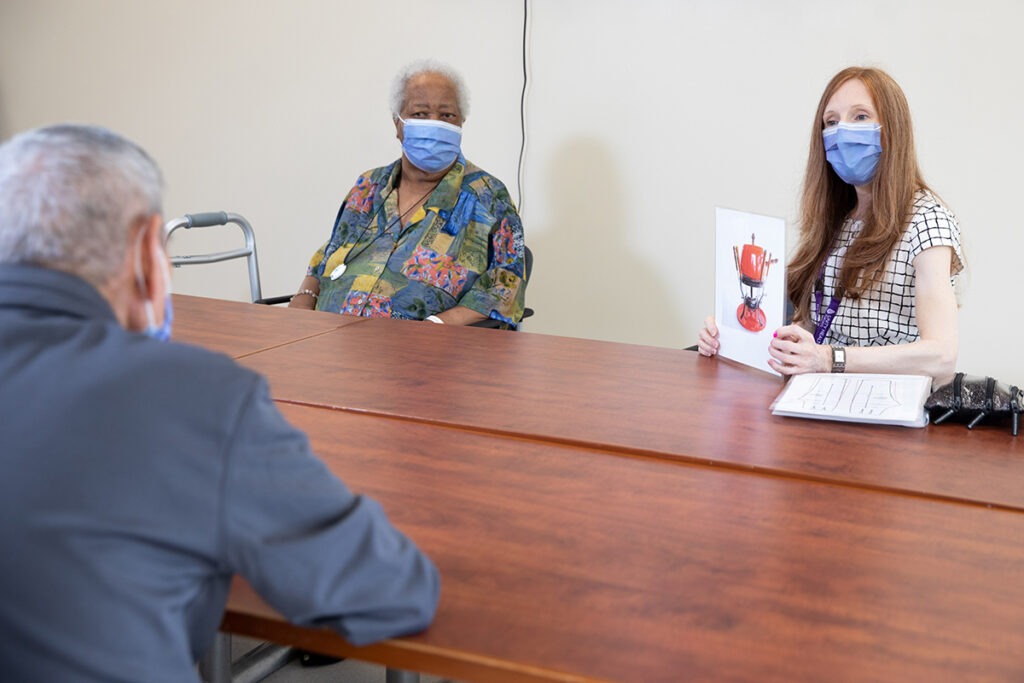 "I like that I can go for walks, spend time outside and watch TV downstairs," said Tony Alo, who was transferred to Providence in March after receiving care at St. Michael's for a fall.
Before his accident, Alo sang in a church choir in Toronto's east end and can often be heard serenading patients and staff on the unit. Whenever possible, staff take Alo to sing in the hospital chapel.
"There's a piano down there but staff don't always know how to play the songs I want to sing," he said. "But the nurses and staff are otherwise very good."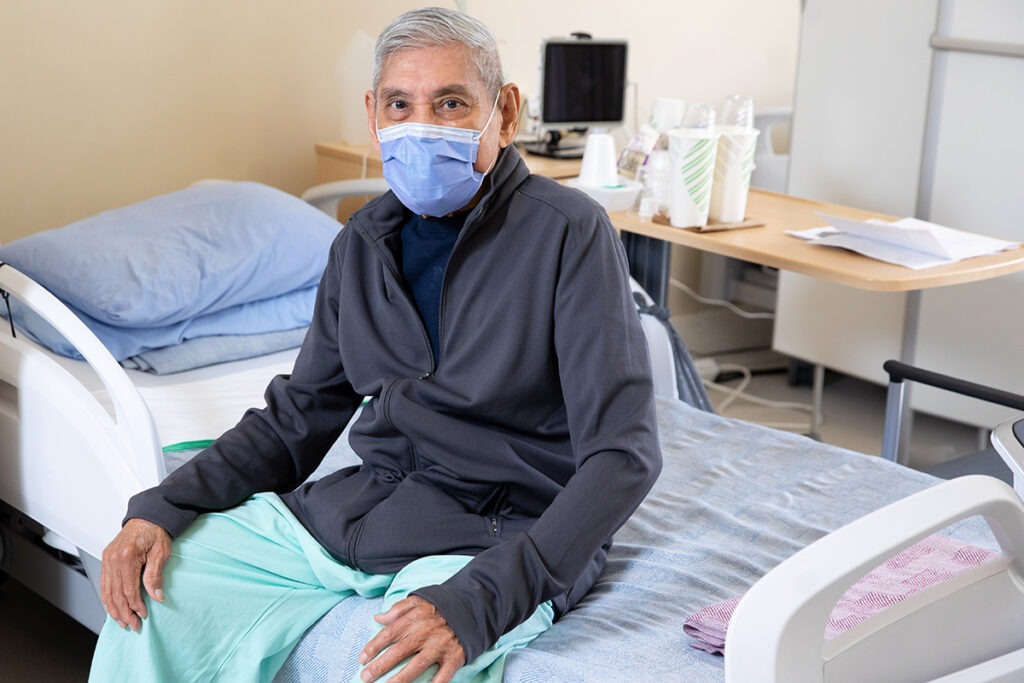 These trips to the chapel are one example of how staff are finding creative ways to keep patients active, engaged and connected to the activities that bring them joy.
"The staff are so dedicated," said Lumsden. "This is the first time we've had a unit like this at Providence and they want it to be successful. They're really taking ownership and pride in their work."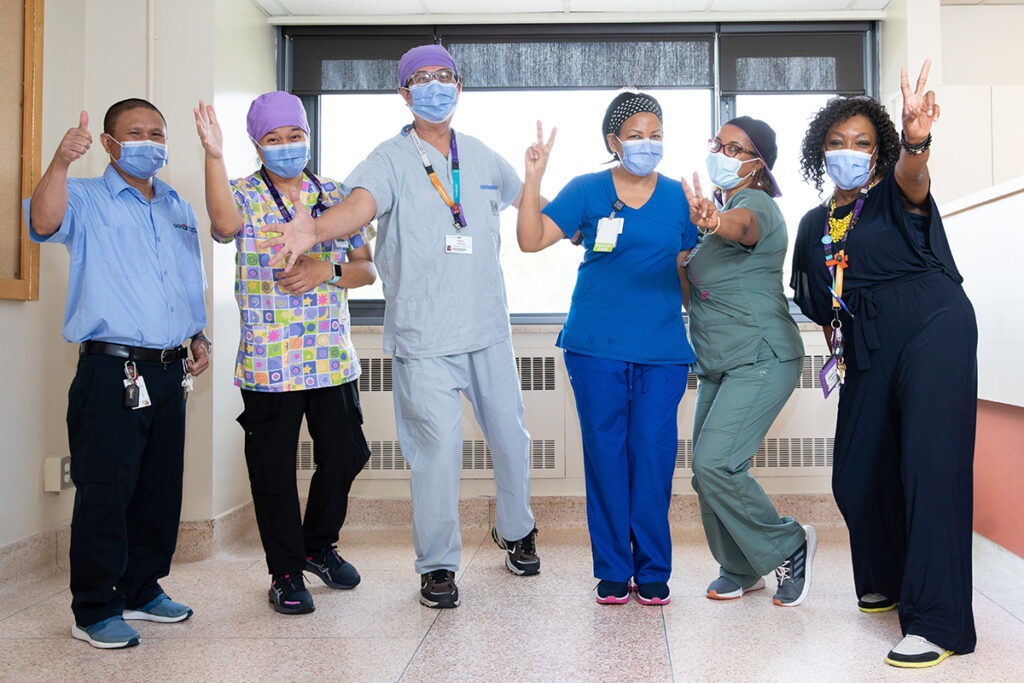 More than 21 patients have been through the unit since they opened their doors in July, with hopes to sustain – and even expand – the unit as system pressures require.
"People may say that it's a small unit, it's only 13 beds," said Lumsden. "But it makes a huge difference when there are patients in the system who need post-acute care and access to our therapists and our team to be integrated back into the community. It's been tiring but seeing the impact is so rewarding."
By Anna Wassermann. Photos by Katie Cooper.