Unity Health staff are taking an Indigenous Cultural Safety training. Here's some of what they learned
September 28, 2022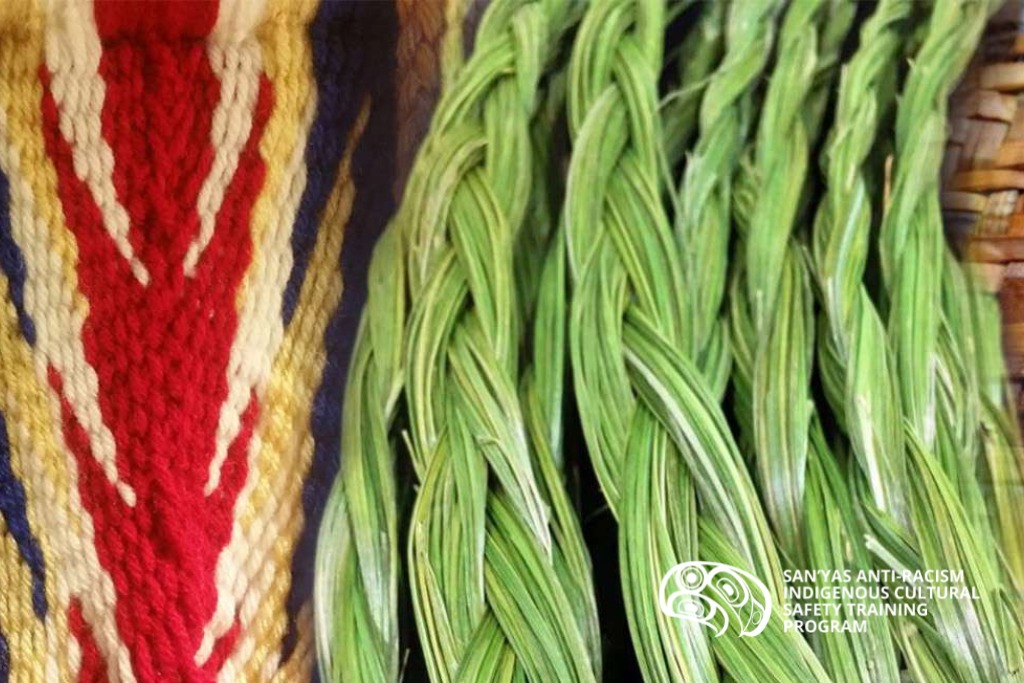 For the last two years, Unity Health Toronto employees and physicians have had the opportunity to take the San'yas Anti-Racism Indigenous Cultural Safety Training course. The Indigenous-led online program is designed to increase participants' knowledge, awareness and skills for working with and providing healthcare services to Indigenous communities. It also prompts participants to think about their role in dismantling and transforming systems of anti-Indigenous racism.
Roughly 400 Unity Health employees and physicians have taken the course, with 100 more enrolled in the next cohort in October. The eight-week online program reflects Unity Health's commitment to equity, anti-racism and social accountability, and the organization plans to continue to offer it for the 2022-2023 fiscal year, says Director of Leadership and Organizational Development and Volunteer Services Jeff Dionne.
"This eight-week online program helps our staff and physicians enhance their self-awareness and strengthen the skills of those who work both directly and indirectly providing service to Indigenous people and our communities," Dionne said. "The San'yas Indigenous Cultural Safety modules have been a popular ask and we continue to receive questions regarding future cohort offerings."
We spoke with Spiritual Care Practitioner Jason Hallman, Emergency Department Clinical Operations Leader Danielle Bender and Social Worker Kim Bradbury, about their experience completing the San'yas course. Here's what they had to say.
Q: What made you want to take the San'yas Indigenous Cultural Safety Training course?
Hallman: Developing cultural awareness and an ongoing commitment to supporting cultural safety for all patients are clear professional competencies required for me to be an ethical spiritual care practitioner. This means making time to educate myself on the experience of others with whom I've had little interaction or whose stories have been excluded from mainstream discourse due to marginalization and prejudice.
Bender: The program came highly-recommended to me by my leadership team.
Bradbury: My manager told me about the learning opportunity, noting that some of my co-workers had taken the course and found the material to be informative and practical for broadening my lens and understanding about trauma and Indigenous populations.
Q: What were some of the key learnings you took away from this course?
Bradbury: Although I have had formal education, I did not know the breadth and scope of the atrocities perpetuated on the Indigenous community over the years. In particular, I learned about the devastating and traumatic history of Indigenous people and the healthcare system. For example, Indigenous people were provided with substandard healthcare, including separate hospitals.
Hallman: I learned many facts that I didn't know before, such as the incredible size and diversity of the Indigenous population before settler contact. Perhaps more importantly, I really felt the experience of listening to the voices of Indigenous people who described systemic experiences of abuse, neglect or mistreatment. I was actually surprised to learn about some of the normalized negative assumptions about Indigenous peoples that completely ignore the impact of intergenerational trauma on individuals and communities.
Bender: The course helped to increase my knowledge and awareness of working with Indigenous people. I think there is always something to be learned and improved upon to help build a better relationship. Often when taking a course or training, such as the San'yas course, I learn something new about peoples' past experiences, and ideas/beliefs and expectations regarding health care needs.
Q: What was the learning experience like in terms of format, time commitment and workload?
Bender: The course was enjoyable, informative and interactive. The online learning format was very convenient and fit well with my work schedule.
Bradbury: I very much enjoyed the self-directed learning format of the course, as well as the facilitator feedback to the group.
Hallman: The course was very manageable in terms of time commitment; maybe an hour a week. I found the online learning portal easy to use. I enjoyed the course and I really valued reading comments from the other learners whose shared experience really brought the didactic material to life.
Q: How will this course change how you approach your work/the care you provide at Unity Health Toronto?
Hallman: I have more sensitivity to the diversity of Indigenous peoples in Canada, and the many ways this diversity might impact cultural safety and expectations of care relationships. I am clearer on my commitment to call out and stand up to any bias when I see it. Even though I have had opportunity to reflect on my hidden biases and culturally-conditioned assumptions before, this course encouraged me to be even more self-aware and to strive to continually educate myself on how to be an ally to Indigenous patients and families.
Bender: By having increased knowledge and awareness, I feel like I have the skills to provide a better service to Indigenous people.
Bradbury: The course will help me practice more succinctly from a trauma-informed lens, as well as cultural competency with a commitment to continuous learning. By learning more about the history of Indigenous people in Canada, I learned better ways to care for, treat and communicate with Indigenous patients and their families in my work.
Q: What is your advice to Unity Health employees who are on the fence about taking the course?
Bender: I'd highly recommend taking it. Everyone wins with having increased knowledge, awareness and skills.
Hallman: It's eye-opening and it's not a huge commitment of time. Even if you feel you have covered this material elsewhere, I would encourage you to interrogate that belief. There is always more to learn and discover about Indigenous histories and cultures.
Bradbury: Take the course, the learning is invaluable.
Edited and condensed by Marlene Leung.