Ontario's first cultural competency workshop for dietetics becomes a fixture at St. Michael's
August 04, 2022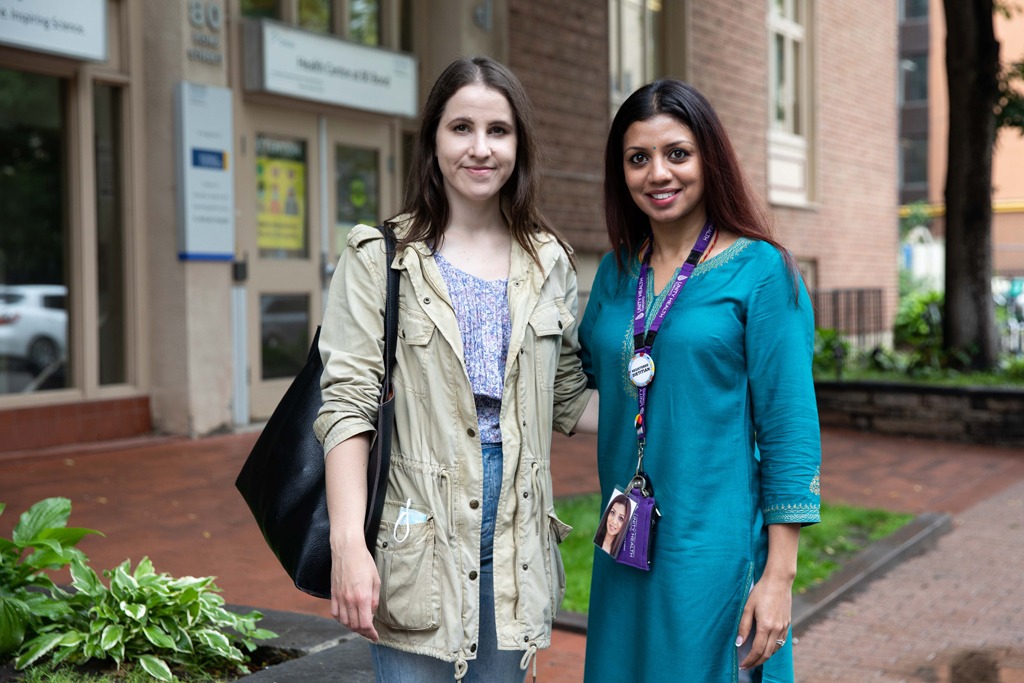 From daal to tabbouleh to pasta, food is often much more than sustenance: it connects us to our families, backgrounds, rituals and religion.
That's why Punya Ross, a dietitian with the St. Michael's Family Health Team, built a cultural humility workshop for dietetics students in training. This workshop provides necessary skills for the next generation of professionals, advising on the foods that can keep patients healthy while analyzing the characteristics and preferences of ethnic groups. It teaches students about cultural competency, an approach for overcoming barriers between people from different cultures – and in this case, who eat different food.
Ross educates students about the cultural diversity of patients at Unity Health, as well as how students themselves can become more culturally competent. The absence of cultural competence among dietitians may perpetuate health inequities and disparities among marginalized and diverse communities. Ross draws up a list of the most common ethnicities of patients at Unity Health and discusses potential meal plans with students.
For example, Ross says, if a patient is from Ethiopia, their healthcare provider should know that injera, tibs and doro wat are likely a part of their staple diet. "You need to think about how you can incorporate those comfort foods from their own cultures and traditions," she says. "When you understand a client's culture, eating habits, traditions, and beliefs, it makes it easier for the client to make the necessary changes."
In 2019, Ross ran the first cultural competency workshop for dietetics students. The half-day workshop discusses the social determinants of health – the non-medical factors that influence health outcomes, such as food insecurity, immigration status or housing.
Ross says that they also discuss implicit biases during the workshop. "Before the workshop, I encourage students to take the implicit bias test from Harvard University, and this really helps them to understand their own prejudices and biases."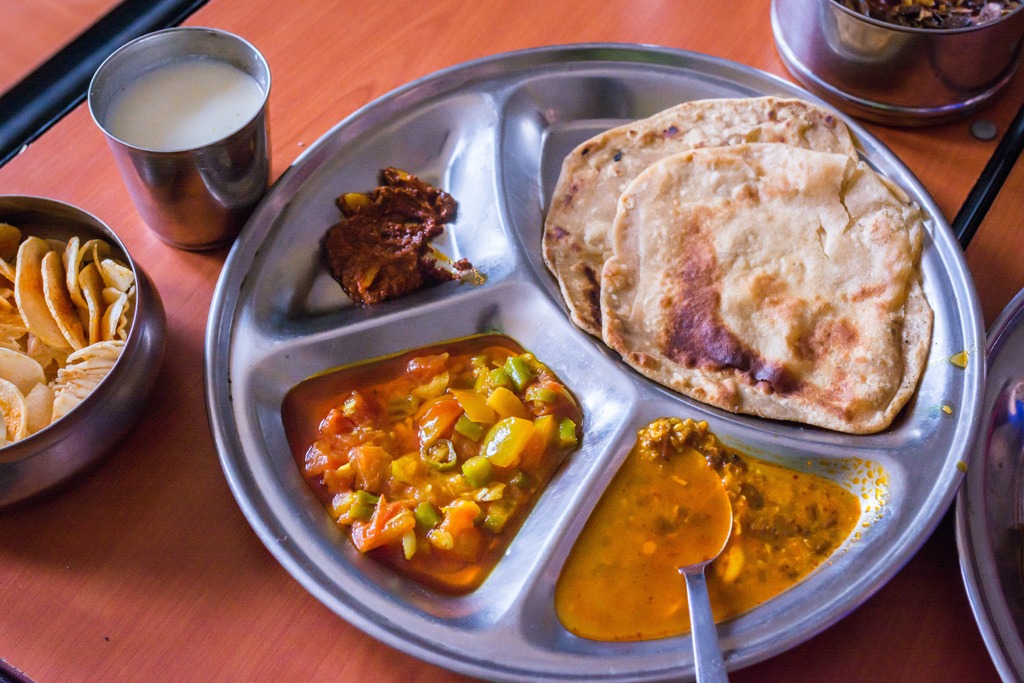 The workshop also emphasizes on traditional therapies like Ayurveda and indigenous healing practices, and how different festivals like Ramadan and Navratri impact eating habits for some patients. This encourages dietetics students to recognize patients and their families as teachers.
Ross emphasizes the need for more diversity in the profession in the workshop, given 79 per cent of Canadian dietitians are white. Since 2019, the course has become a part of dietetics curriculum at St. Michael's.
Ross says she identified the need for culturally competent dietetics early in her career. Working at a clinic whose clients were mostly immigrants from South Asian or African countries, Ross says she remembers patients not wanting to talk to the dietitian who didn't represent their ethnicity.
"An immediate reaction would be that the dietitian isn't familiar with their cultural foods and traditions, so they would not feel comfortable seeing them," says Ross. "So what happens is that care gets delayed."
Patients would come to the clinic with their disease having progressed to more complex stages, which was preventable, says Ross.
"We need cultural competence so the timing of the initial encounter with a patient is right on time, so that we can actually delay the progress of the disease."
Kasia Wyrebek is a dietetics student at Toronto Metropolitan University. She just completed her ten-month rotation at St. Michael's, including Ross' workshop.
Aside from one course in her fourth year, Wyrebek says her courses didn't focus on cultural competency in dietetics. She says the workshop built on her knowledge and now feels she is more helpful to clients.
She recalls instances where patients mentioned a dish which she knew about, and her knowledge would put patients at ease.
"You can hear in their voice, they feel like, 'Okay, she knows what I'm talking about. I don't have to explain myself or explain the dish I'm having, in a more Western way.'"
Ross says patients have to feel comfortable discussing their diets, traditions and lifestyles with their clinicians.
"Food is the core of everybody's culture, it brings families together, you enjoy food with people," she says.
Anand is a patient of Ross's clinic. He said he remembers being anxious about how he would have to translate his traditional Indian diet into Western terms. However, thanks to Ross' background understanding of South Asian foods such as dosas and idli, Anand's anxieties were quickly resolved.
"It wouldn't be possible for someone to completely change their diet and go to a totally different cultural diet. That's not going to work, most of the time," Anand says. "So it is very important that the conversations happen around the cultural diet that one follows."
For example, he says, instead of replacing his usual breakfast of three or four chapatis with something unfamiliar, Ross would recommend reducing the quantity. Between dietary changes and physical activity, Anand says he was able to come off of his diabetes medication.
Ross says she believes her workshop may be the first of its kind in Ontario, but entirely necessary.
"Canada is becoming such a diverse multicultural place, in terms of population," Ross says. "If we are not culturally competent, we lack the ability to practice ethically and effectively, in personal and professional intercultural settings."
Patients value that cultural lens, Ross says. The family health clinic is packed with patients who want to come back and discuss their diets with dietitians, she says.
"As dietitians, we must listen to our BIPOC patients and learn from their food traditions and their nutrition needs because we may have the knowledge, but the clients are the experts in their own culture and values," Ross says.
By: Talar Baboudjian Stockton