This Unity Health employee donated part of her liver to a stranger. Here's why she did it
Thanks to a new policy, Unity Health Toronto employees receive full pay while recovering from surgery after becoming a living donor
April 05, 2022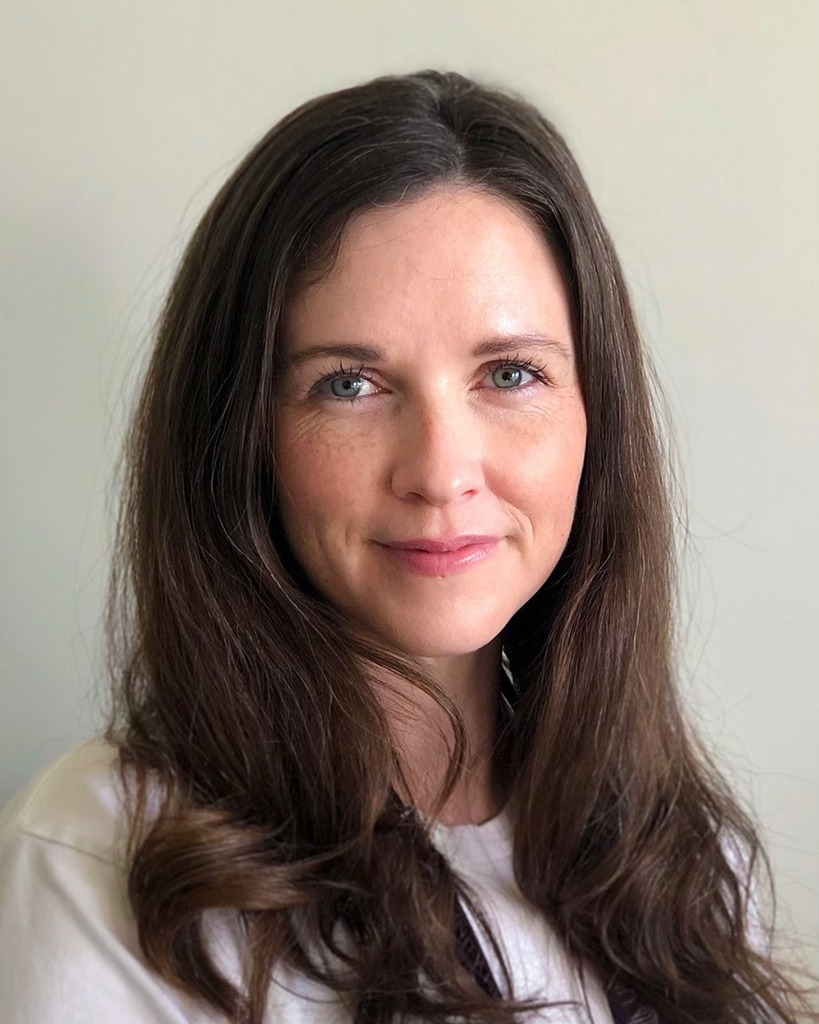 As a regular blood donor and a registered organ donor, Fiona Byrne has lived by the belief that the commitment to donate can help change a life. Then, last year, Byrne, a Project Coordinator in Unity Health's Redevelopment Office, learned of a new corporate policy offering up to 13 weeks of full paid leave to employees who become living organ donors.
Months later, Byrne donated 60 per cent of her liver to a stranger.
"For a few weeks of inconvenience, I was able to save someone else's life," she says. "To me, it was completely worth it."
The policy, introduced in March 2021, applies to any full-time employee at Unity Health who undergoes surgery to donate all or part of one of the following organs to another person, including kidney, liver, lung or pancreas. A person who donates an organ while they are still alive is called a living donor. Living donors can donate an organ, most commonly one of their two kidneys or a portion of their liver, and still live a fully functional life.
With this new policy, employees who become living organ donors receive 100 per cent of their normal pay for up to 13 weeks, plus benefits coverage, for the purpose of donating all or part of a designated organ(s) to another person.
With the support of her manager, Byrne connected with Human Resources to begin planning how she could use the policy.
"One of the biggest barriers to organ donation is the financial barrier," says Byrne. "Most people would have to take vacation time or an unpaid leave in order to donate and recover. This policy is great because it alleviates the financial stress and instead provides financial security so that donors no longer have to worry about loss of income."
Jonathan Fetros, Senior Clinical Program Director, helped spearhead the new policy at Unity Health to position the organization as a leader in organ donation and provide support to staff who were considering donation.
"When the Canadian Society of Transplantation introduced a new program called the Living Donor Circle of Excellence that recognizes employers who support living donation by removing financial barriers for staff, I realized that this should be something we strive towards as an organization. Introducing this policy demonstrates Unity Health's commitment to living donation and to supporting the health and wellbeing of our staff," says Fetros.
Trillium Gift of Life Network, the government agency responsible for delivering and coordinating organ and tissue donation services across the province, reports that there were 1,501 Ontarians waiting for an organ transplant last year with 263 in need of a liver donation. With only 36 per cent of Ontarians registered as donors, the need for organ and tissue donation remains critically important.
After a series of blood tests, x-rays, ultrasounds and consultations with physicians, social workers and transplant coordinators, Byrne matched with a patient in need of a transplant and returned to the hospital a month later for scheduled surgery. She was admitted on a Monday, and discharged on the following Saturday. Out of the 13 weeks of full paid leave offered, Byrne needed two to recover.
"My recovery was great. I had no pain and no complications. I spent the first week of recovery in the hospital to complete some testing, and the second week at my aunt's house so that I could have someone to support me because I live alone. After two weeks, I started working from home and then gradually returned to the office," says Byrne.
On average, the recovery period for liver donors ranges between eight to 12 weeks. Fortunately, Byrne quickly returned to her normal routine. By week three, she could move around and climb the stairs to her third floor unit. After week five, she completed a 5k run and went swimming at a friend's cottage.
The liver is the only organ in the body that regenerates. It is able to replace lost liver tissue from remaining tissue to return to its full size. Within three months, Byrne's liver was back to 100 per cent.
"The biggest challenge during recovery was my breathing. My lung capacity was down approximately 50 per cent due to the incision. I would walk short distances and be out of breath, which was a bit of a surprise, but overall it wasn't a big deal. I didn't have to change my diet or shape my life around the donation," says Byrne.
Although Byrne's decision to donate was met with a combination of surprise and amazement from friends and family, some people expressed hesitation towards the idea of her donating to a stranger.
"Some people asked me, 'What if your liver goes to an alcoholic?' My mother was an alcoholic and passed away from liver cancer. If a transplant could have saved her and if none of my family members were a match, I would have wanted someone to donate. I didn't have any stipulations on who should receive it," says Byrne.
Byrne believes that other organizations should implement an organ donor leave policy as it provides an opportunity for healthy people to donate organs without bearing the burden of financial loss.
As of March 2022, Byrne is the only employee at Unity Health Toronto to use the organ donor leave policy.
"I am so happy to hear that this policy was accessed because it means that someone's life was saved as a result of receiving an organ donation," said Fetros. "Fiona's decision was an incredibly altruistic act and it demonstrates her character, selflessness and courage."
For those who may be considering donation, Byrne says: "Just do it. If you're able and healthy, you can donate your kidney or parts of your liver and still live a fully functional life."
April is Be A Donor Month. Register to be an organ donor or check your status.
By: Jessica Cabral