Unity Health teams tackling global blood tube shortages head on
April 13, 2022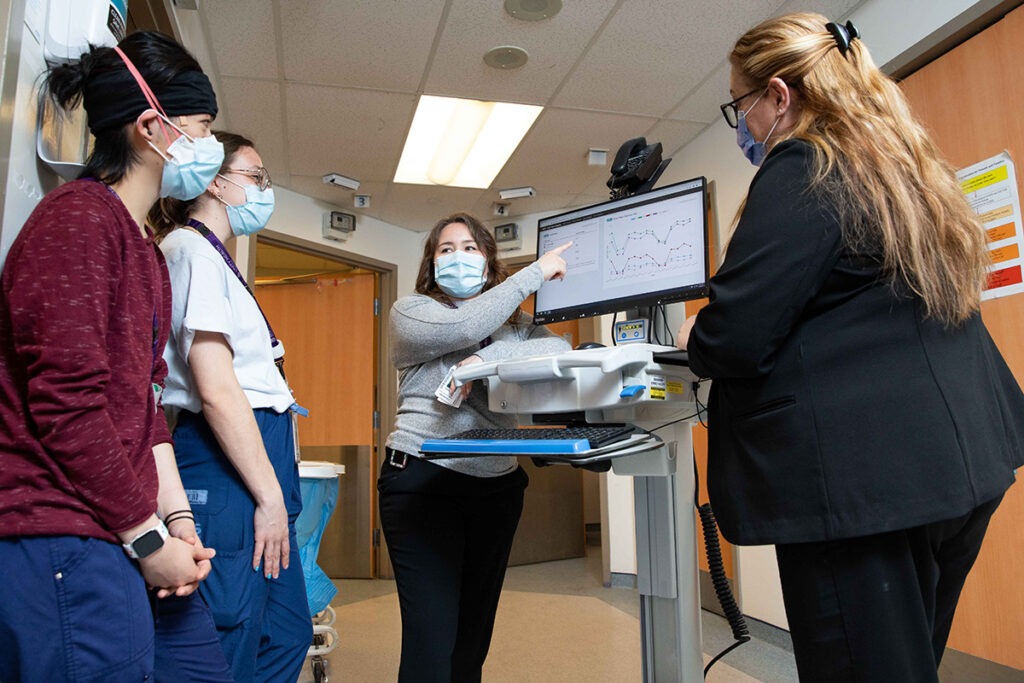 The situation: A global blood tube shortage
It was a cold Friday in late January at the height of the fifth wave of the pandemic, when Shafqat Tahir, Manager of Quality and Risk for Unity Health Toronto's medical labs, received the news that the hospital network was now also facing critically low blood tube supplies due to a worldwide shortage.
"A blood tube shortage of this scale had never happened before so we didn't know what to expect or the extent of the impact," says Tahir. "When the shortages first started, we were working well into the evening and through the weekend and having emergency meetings to minimize impacts on patient care."
Blood tubes are a crucial health resource used for tests that help to diagnose, treat and manage diseases and conditions. Without a sufficient supply of blood tubes, there is a real risk that patients might not be able to receive blood tests that are essential to their care.
Clinicians order blood tests – typically physicians, nurse practitioners and some nursing disciplines. After the news of the critical shortage broke, Tahir and the lab team, clinical leaders and nursing educators sprang into action to share information on how clinicians could help conserve blood tubes.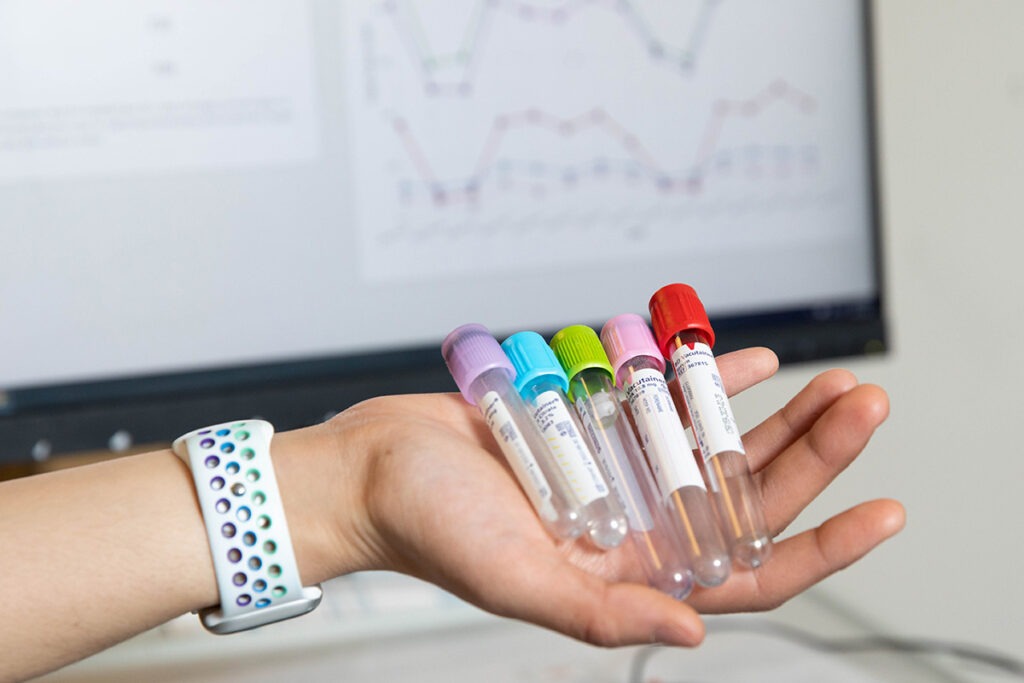 The strategy: Two or more tests, one tube
Unity Health was able to build on work done by Olga Levi, a critical care nurse, to encourage use of add-on testing. Olga was part of a project that began in 2018 and aimed to reduce unnecessary blood tests in St. Michael's Hospital's Medical Surgical Intensive Care Unit.
"Before the shortage, we wanted to reduce unnecessary blood tests to improve the patient experience and patient outcomes," says Levi. "Repetitive blood draws can increase a patient's risk of hospital acquired anemia and need for blood transfusions. These situations could prolong as patient's stay in the hospital."
At that time, they found that one of the most effective strategy for reducing blood draws was improving the add-on test function in St. Michael's electronic medical record. An add-on test is when a clinician requests an additional test using a blood specimen that was previously drawn from the patient, instead of starting from scratch with a new blood draw and blood tube.
Add-on tests are a key conservation strategy across Unity Health. The lab team is repurposing many of the educational tools developed for this project across Unity Health.
St. Joseph's Health Centre's Emergency Department recently worked with the lab team to update and improve upon the form they use for add-on tests.
"We already used the add-on form to improve the patient experience by minimizing additional blood draws," says Donna Didimos, Patient Care Manager for St. Joseph's Emergency Department. "Since the blood tube shortage started, our team has really doubled down on using this tool to conserve blood tubes as well."
St. Joseph's is also working with inpatient partners to use add-on options in their electronic medical record.
The supply: Sourcing alternate tubes
To manage this shortage over the coming months, the lab and supply chain team at Unity Health have been sourcing alternative blood tubes to bolster low supplies. Using alternate blood tubes requires a lengthy validation process that involves running hundreds of tests to ensure that we get equally accurate lab results using the alternative tube options. With more options for blood tubes Unity Health will have a more consistent supply to rely on.
"Validation is a big task and it takes a long time," says Tahir. "The lab teams have taken this on in addition to all their regular work and it's been a huge effort."
The tool: Understanding supply and usage
The clinical and laboratory teams have also collaborated with Unity Health's data science team to create a blood tube tracking dashboard. The dashboard helps clinical teams understand their blood tube usage and which types of tubes are in shortest supply.
"The dashboard offered a lot of opportunity and clarity for the people within our team to understand what's going on through the whole organization," says Rebecca Brooks, the Clinical Nurse Educator in St. Joseph's Emergency Department.
To help address the shortage, the Unity Health's Emergency Departments paused the medical directive that enabled nurses to order standard blood tests before a patient has seen a physician in non-urgent situations to prevent any unnecessary blood tests orders.
"Even though this change impacted the ED nurse's sense of autonomy, they all rallied together," says Brooks. "They made significant changes to their practice to support through this global blood tube shortage."
"The dashboard shows how efforts in the St. Joseph's ED are helping our peers – other departments – who might not be in a position to conserve as much," says Didimos.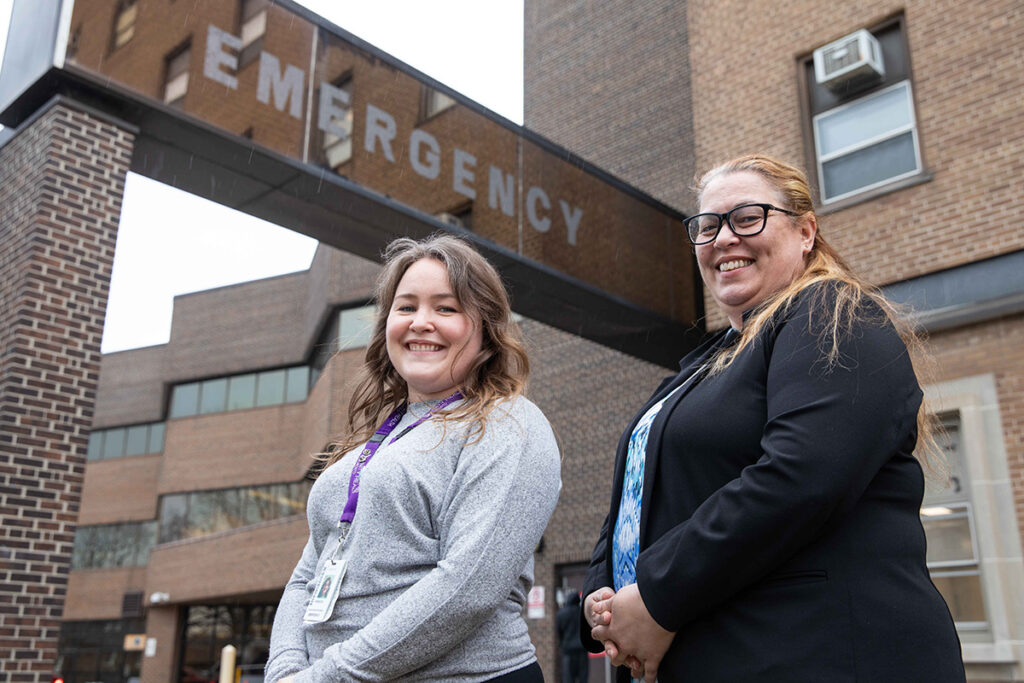 The people: Supporting each other
The blood tube shortage has highlighted how Unity Health teams come together to create solutions and overcome challenges.
"Our lab partners have been phenomenal," says Didimos. "They are leading this as the experts in this area and we're here to support. And when we need something, they're there to support us."
"Just last week, we had an issue with some of the blood tubes that were provided to our area and nursing staff, our materials coordinator and the lab manager were all working together to check our stock," says Brooks. "It's been really nice to see our sense of community put into action."
By: Robyn Cox