Flexible access to methadone during the pandemic associated with greater likelihood of staying on treatment for opioid use disorder: study
March 01, 2022
New research has found an Ontario provincial guidance change during the early days of the COVID-19 pandemic that recommended that individuals receive rapid access to take-home doses of medication for their opioid use disorder helped people stay on their treatment without increasing their risk of overdose in the subsequent six months.
The research, published in JAMA and led by researchers at St. Michael's Hospital of Unity Health Toronto, suggests that providing people with more flexible access to their medication for opioid use disorder could be a successful strategy to keep patients in treatment and while not increasing the risk of overdose.
New guidance recommending low barrier access to take-home doses of opioid agonist therapies (OAT) was introduced on March 22, 2020 to accommodate COVID-19 public health measures, including limiting trips outside one's place of residence, distancing requirements and isolation requirements.
People receiving OAT, such as methadone, are typically required to go to a pharmacy each day to consume their dose under medical supervision. Once they are stabilized on treatment and with agreement from their clinician, they are able to begin receiving doses to consume at home, typically beginning with one observed dose, followed by one take-home dose, and increasing over time. With the changing guidance in March 2020, the goal was to more quickly provide people with multiple take-home doses based on their clinician's assessment of their social stability and ability to store doses safely.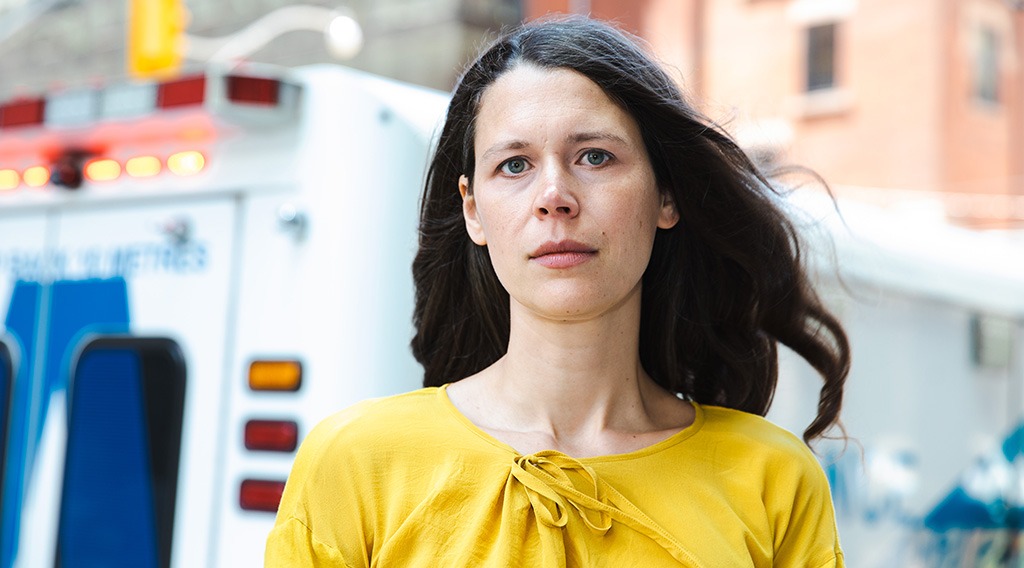 "For a long time, people with opioid use disorder have been asking for more flexible access to OAT," said Dr. Tara Gomes, lead author of the study, a Scientist at the Li Ka Shing Knowledge Institute of St. Michael's Hospital and ICES, and a Principal Investigator of the Ontario Drug Policy Research Network (ODPRN).
"It can be hard to hold down a job, go on vacation, or maintain some degree of autonomy and freedom on a day-to-day basis when accessing opioid agonist therapies because you are so tied to visiting a pharmacy on a daily basis. This pandemic-related change in guidance allowed us to see what would happen if these rigid rules were changed, and the findings suggest that more flexible treatment is actually safe and helps keep people in OAT programs."
Using data from ICES, a not-for-profit research institute, researchers analyzed the data from over 21,000 people actively receiving OAT in Ontario between March 22 and April 21, 2020. The group was split into four cohorts: those who received daily dispensed methadone or daily dispensed buprenorphine, and those who received five or six take-home doses of the same medications when the pandemic began. Individuals were followed for up to six months to assess how outcomes differed according to how much their take-home dose levels changed early in the pandemic.
The findingswere consistent across both methadone and buprenorphine – two therapies that are both first-line options for treatment of opioid use disorder. The findings were more pronounced among people treated with methadone, which is generally more rigidly controlled due to concerns around its safety profile.
Among people receiving daily dispensed methadone before the pandemic, those transitioning to take-home doses were 27 per cent less likely to have an opioid-related overdoses and a 20 per cent less likely to have their treatment interrupted or completely discontinued compared to those with no change in take-home doses.
Among people receiving weekly dispensed methadone before the pandemic, receipt of at least a 2-week supply of take-home doses led to a 28 per cent reduction in treatment discontinuation, a 31 per cent reduction in treatment interruption, and no increased risk of overdose, compared to those with no increase in take-home doses.
The authors note that offering extended take-home doses of OAT still needs to be made on a case-by-case basis between an individual and their clinician because some patients don't have safe places to store the medication or may have clinical reasons why having longer take-home doses wouldn't be appropriate. However, these findings suggest that clinicians were able to identify patients in their practice who would benefit from more flexible OAT, and that providing this flexibility should be more broadly considered in the future.
"The allowance of take-home doses gives a person agency over their opioid agonist therapy and allows for greater work availability or uninterrupted daily normalcy," said Charlotte Munro, a co-author of the study and a lived-experience research team member with ODPRN.
"Extending trust and responsibility is important – it gives someone confidence and the probability to continue OAT successfully. Shame and stigma could potentially be reduced by not having the daily public consumption of OAT. I hope take-home doses will be considered and implemented in the future, regardless of the pandemic."
About St. Michael's
St. Michael's Hospital provides compassionate care to all who enter its doors. The hospital also provides outstanding medical education to future health care professionals in more than 27 academic disciplines. Critical care and trauma, heart disease, neurosurgery, diabetes, cancer care, care of the homeless and global health are among the Hospital's recognized areas of expertise. Through the Keenan Research Centre and the Li Ka Shing International Healthcare Education Centre, which make up the Li Ka Shing Knowledge Institute, research and education at St. Michael's Hospital are recognized and make an impact around the world. Founded in 1892, the hospital is fully affiliated with the University of Toronto.
About Unity Health Toronto
Unity Health Toronto, comprised of St. Joseph's Health Centre, St. Michael's Hospital and Providence Healthcare, works to advance the health of everyone in our urban communities and beyond. Our health network serves patients, residents and clients across the full spectrum of care, spanning primary care, secondary community care, tertiary and quaternary care services to post-acute through rehabilitation, palliative care and long-term care, while investing in world-class research and education. For more information, visit www.unityhealth.to.
About ICES
ICESis an independent, non-profit research institute that uses population-based health information to produce knowledge on a broad range of health care issues. Our unbiased evidence provides measures of health system performance, a clearer understanding of the shifting health care needs of Ontarians, and a stimulus for discussion of practical solutions to optimize scarce resources. ICES knowledge is highly regarded in Canada and abroad, and is widely used by government, hospitals, planners, and practitioners to make decisions about care delivery and to develop policy. In October 2018, the institute formerly known as the Institute for Clinical Evaluative Sciences formally adopted the initialism ICES as its official name. For the latest ICES news, visit www.ices.on.ca.
Media contacts:
Jennifer Stranges, Senior Communications Advisor at Unity Health Toronto jennifer.stranges@unityhealth.to
Niveen Saleh, Director of Communications at ICES