'What can I do to help?': How a project manager is supporting patients and families on the frontline
February 08, 2022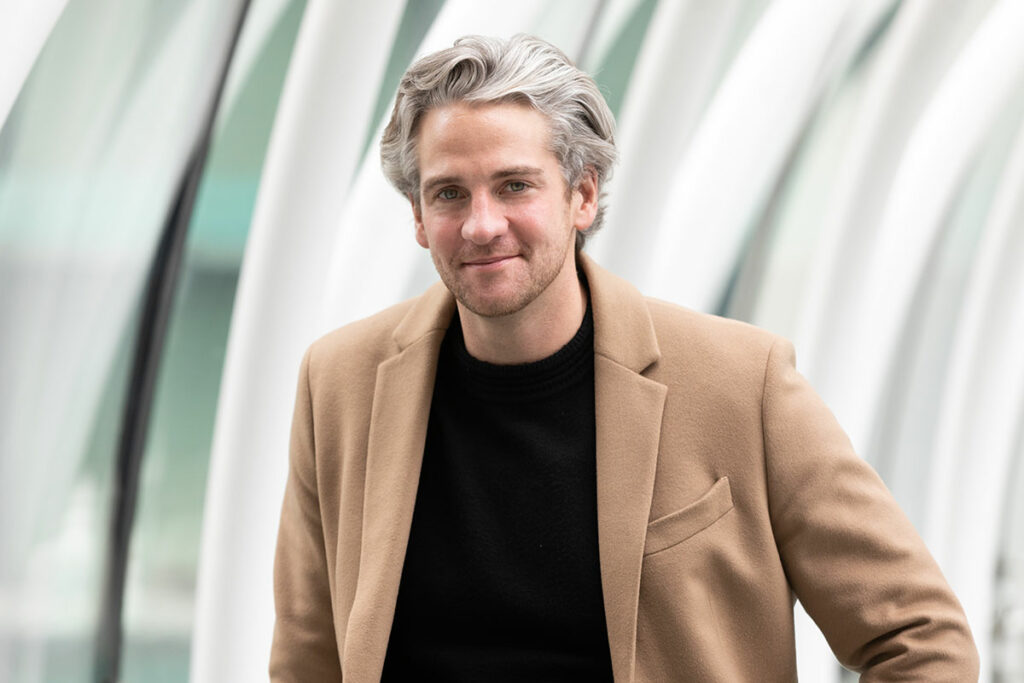 Jamie Howarth is a Project Manager with the Technology Enabled Education branch at Unity Health Toronto. He leads projects to provide accessible, personalized education for staff and physicians across the system. In January, he was redeployed as a Patient and Family Liaison at 14CC in the General Internal Medicine Unit at St. Michael's Hospital. He shares his impressions here.
Why did you volunteer for redeployment?
I was eager to assist frontline workers since the beginning of the pandemic. Before redeployment, some of the main accomplishments of my team included upskilling training for nurses, setting up on-site sleeping areas for staff and physicians, distributing Rapid Antigen Test kits, and negotiating deals with local hotels for healthcare workers. After being redeployed, I realized how rewarding these projects were as I heard staff members talking about the benefits – like nurses mentioning how nice it is to stay at a hotel after working an OT shift and needing to be back on the floor early the next morning.
Talk about your current role.
I'm given a list of three to five patients to visit each day and support them by setting up calls as well as visits (virtual or in-person) with their friends, families and caregivers. After the visits and completing tasks that come from the patients (like visiting Tim Hortons for them, when approved by their RN), I record my experience in Soarian (Electronic Health Record), and reach out to unit leaders to see if there is anything else I can do.
I've been assisting the clerical team, porting patients and specimens, assisting with patient discharge, and distributing and collecting patient meals. Everyone we work with is very appreciative to have redeployed staff to assist, and I'm learning more about the inner workings of our organization.
What has the learning curve been like?
It's completely different than my home position, so it's a very steep learning curve. I find the best way to be successful is to be very proactive – even borderline annoying – when asking very busy nurses: "What can I do to help?" We don't want to get in their way, but it's important to continually offer your services with any task, so we learn how things work and can complete tasks independently.
Has it increased your appreciation for staff in your new area?
Although I already had a deep appreciation for the work that clinical staff do, this experience has opened my eyes to the diverse and marginalized patient populations that St. Michael's Hospital serves. This redeployment project has made me proud to be a staff member at Unity Health Toronto.
What skills do you bring to your new position?
My normal role requires people skills to negotiate with stakeholders and move projects forward; these skills are also helpful talking with patients and their families, and reaching out to strangers on the units to offer my services for random tasks. It also requires strong administrative skills, which are helpful when supporting the clerical teams on the units, or charting patients in Soarian (Electronic Health Record).
-As told to Laura Boast. This interview has been condensed
Redeployment profiles