Toronto's homeless population had twice the odds of testing positive for COVID-19, study shows
February 23, 2022
People experiencing homelessness had more than twice the odds of testing positive for COVID-19 than those not experiencing homelessness in the first wave of the pandemic, according to new research led by Unity Health Toronto.
The study, published in Healthcare Policy, analyzed data from over 2,000 patients who visited the COVID-19 testing centre at St. Michael's Hospital in downtown Toronto from March to April 2020 and found the higher positivity among the homeless population was present even after researchers adjusted the data to account for differences in age, sex and comorbidities.
The data also showed that approximately 10 per cent of people seeking a test were experiencing homelessness – far higher than the estimated proportion of the city's homeless population, which is an estimated 8,715 of nearly 3 million people. People at the COVID-19 assessment centre were classified as homeless if the checkboxes for "shelter" or "unhoused" were marked in their records, or if the address field indicated no fixed address or listed the name or address of a shelter.
The study shows that people experiencing homelessness are at high risk of contracting COVID-19 and suggests that better strategies are needed to control COVID-19 transmission among people experiencing homelessness, particularly at shelters.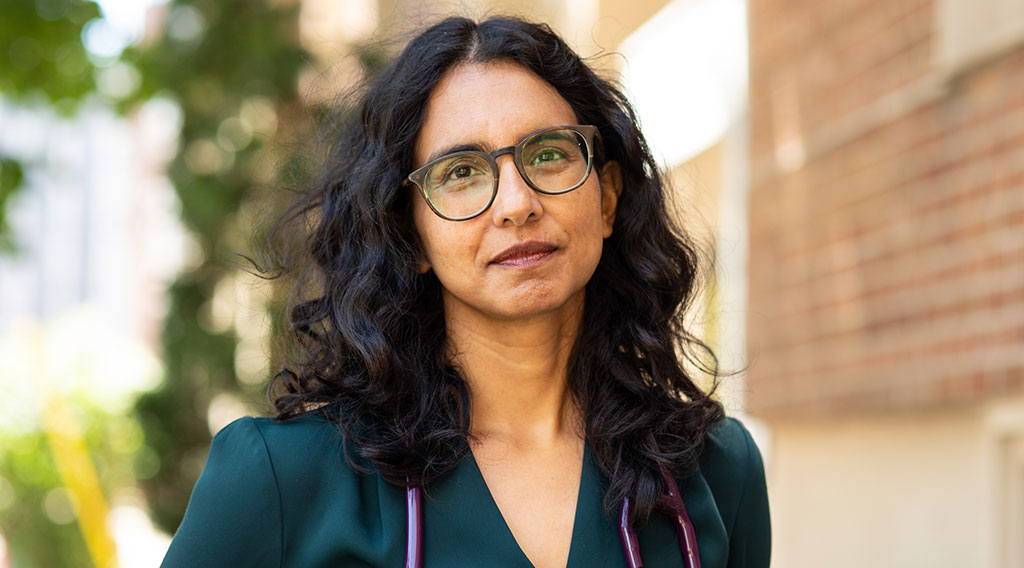 "Unfortunately, we still have a long way to go to make shelters a safe space and protect residents from infections that spread from droplets and air," said Dr. Tara Kiran, first author of the study and a scientist at the MAP Centre for Urban Health Solutions at St. Michael's Hospital.
"Shelters are a stop-gap measure that we have unfortunately continued to rely on. They don't meet people's needs and this has just become more apparent during the pandemic. The findings are a reminder that we need to address the core issue of not enough affordable housing," said Dr. Kiran, who is also a family physician at St. Michael's Hospital.
The study builds off of the authors' previously published research that suggested a more robust testing strategy was needed to prevent COVID-19 outbreaks in shelter settings. The authors say in addition to increased PCR and rapid antigen testing, this new study points to the need for improved ventilation in shelters and a full series of vaccination for people experiencing homelessness and those who work at shelters, including third doses.
"Our study shows that residents of homeless shelters had twice the odds of testing positive for COVID compared to those with stable housing," said Dr. Joel Lockwood, co-author of the study and co-lead physician at the COVID-19 Assessment Centre at St. Michael's Hospital.
"A lack of safe housing makes it difficult to practice physical distancing, mask-wearing, and other preventative measures. This is especially important since people experiencing homelessness are at a higher risk of severe COVID due to a higher rate of chronic medical conditions than the general population," said Dr. Lockwood, who is also an emergency physician at St. Michael's Hospital.
About St. Michael's
St. Michael's Hospital provides compassionate care to all who enter its doors. The hospital also provides outstanding medical education to future health care professionals in more than 27 academic disciplines. Critical care and trauma, heart disease, neurosurgery, diabetes, cancer care, care of the homeless and global health are among the Hospital's recognized areas of expertise. Through the Keenan Research Centre and the Li Ka Shing International Healthcare Education Centre, which make up the Li Ka Shing Knowledge Institute, research and education at St. Michael's Hospital are recognized and make an impact around the world. Founded in 1892, the hospital is fully affiliated with the University of Toronto.
About Unity Health Toronto
Unity Health Toronto, comprised of St. Joseph's Health Centre, St. Michael's Hospital and Providence Healthcare, works to advance the health of everyone in our urban communities and beyond. Our health network serves patients, residents and clients across the full spectrum of care, spanning primary care, secondary community care, tertiary and quaternary care services to post-acute through rehabilitation, palliative care and long-term care, while investing in world-class research and education. For more information, visit www.unityhealth.to.
Media contact:
Jennifer Stranges, Senior Communications Advisor
communications@unityhealth.to