Fourteen St. Michael's-led research projects receive CIHR project grants, totaling more than $6.8-million in support
February 25, 2022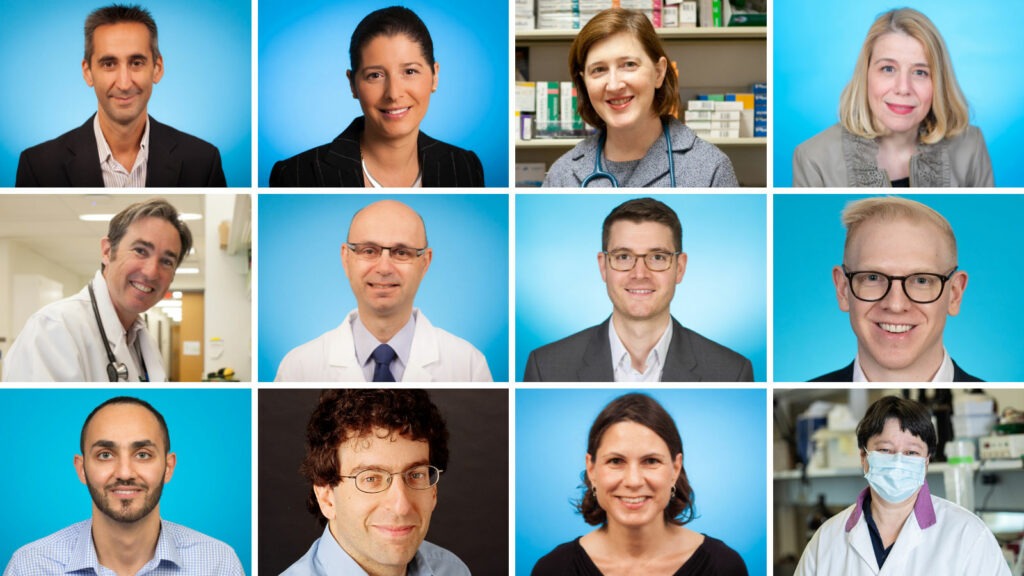 Fourteen research projects led by St. Michael's Hospital have received more than $6.8 million in funding from the Canadian Institutes of Health Research (CIHR) Fall Project Grant competition.
The Project Grant program supports ideas with the greatest potential to advance health-related fundamental or applied knowledge, health research, health care, health systems, and/or health outcomes.
In this round, researchers at St. Michael's were awarded funding for projects in areas as varied as weaning off of mechanical ventilation, creating and evaluating a new method to recontact patients about their genomic results, the effects of recreational cannabis legalization and developing a better understanding of a molecule key to kidney inflammation and fibrosis.
Two scientists, Dr. Katalin Szaszi from the Keenan Research Centre for Biomedical Science, and Dr. Michael Cusimano, from the Li Ka Shing Knowledge Institute, were awarded two project grants each. Unity Health Toronto had 33 per cent of its submitted grants funded, higher than the national average.
Learn more about the funded projects:
The Genetics Update: Designing and evaluating a patient platform to deliver updated genomic results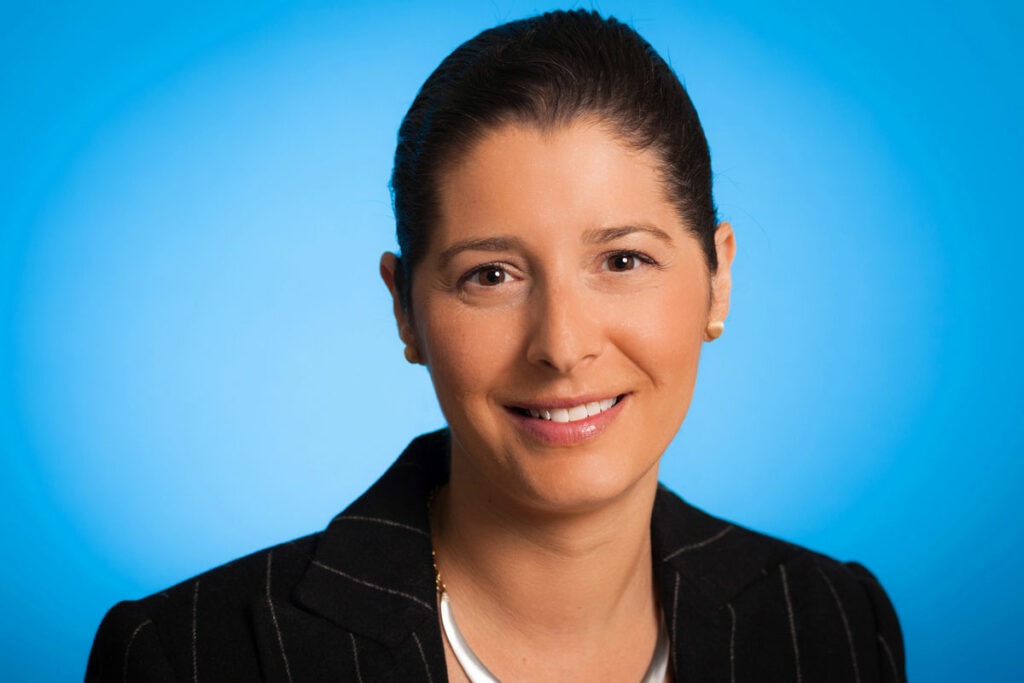 The evidence that helps us understand the role genes and genetic variants play in disease changes constantly. In light of new evidence, patients may have their genetic results reanalyzed, which can change the meaning of their test results.
Knowing that Canadian providers are not resourced to routinely reanalyze genetic test results and recontact patients to provide updated results, Dr. Yvonne Bombard, a scientist at the Li Ka Shing Knowledge Institute, will focus this project to develop a patient platform to recontact patients with updated genetic test results and conduct a trial to understand the impact of patients receiving this information via a platform.
"We are grateful to CIHR for supporting our project to expand The Genetics Adviser platform. This will advance the patient experience and our responsibility to keep patients informed," Dr. Bombard says.
Impact of the COVID-19 Pandemic on Type 2 Diabetes Incidence: Finding synergy among science, policy, and action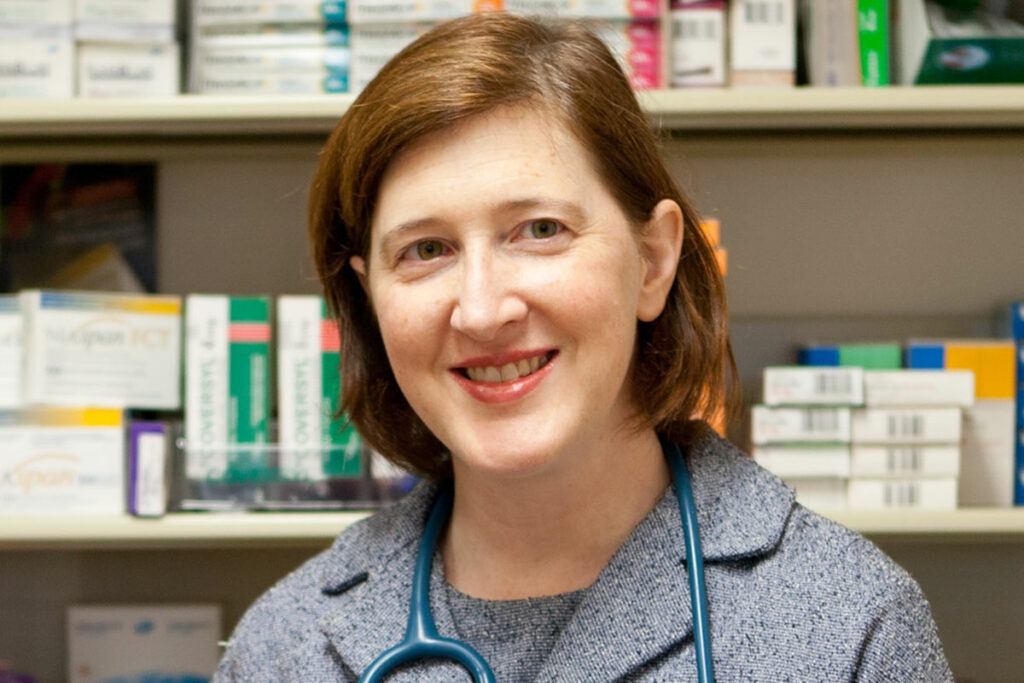 Public health measures to COVID-19, though vital to flattening the curve, led to widespread reductions in physical activity and an increase in snacking. These changes combined with COVID-19 related stress and isolation may have negative long-term impacts on health.
Dr. Gillian Booth, a scientist at the Li Ka Shing Knowledge Institute, and her team suspect there will be a rise in body weight in the population, causing more people to develop diabetes. They will study whether the number of people who develop diabetes increases during the months and years following the pandemic and which subsets of the population will be most affected.
This work will identify potential policy scenarios to avert diabetes cases and reduce health-care costs. The project will provide information to guide decisions regarding which public health policies have the greatest potential to improve the health of Canadians.
Liberation from mechanical ventilation using an Extubation Advisor Decision Support: The Multicentre (LEADS) Pilot Trial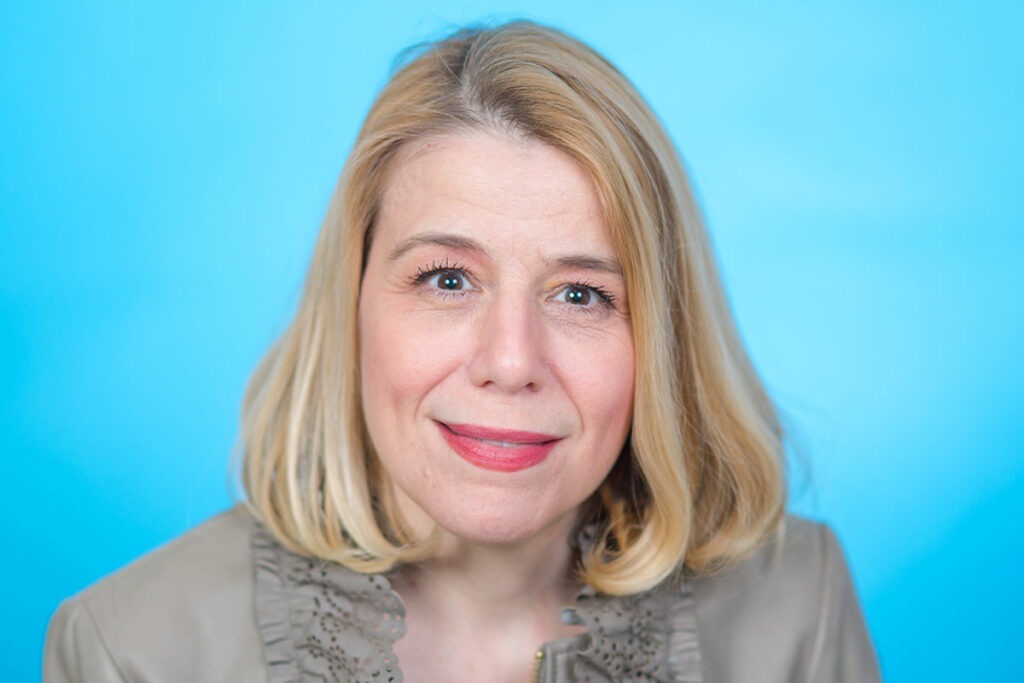 Because access to ventilators can be limited, and prolonged exposure to ventilation is associated with patient harm, it is important to transition patients from ventilators to breathing on their own as soon as possible.
Failed attempts at extubation – the transition from ventilation to breathing independently – can be harmful and costly. To assess when a patient is ready to be extubated, clinicians use spontaneous breathing trials (SBTs) during which ventilator support is reduced and the patient's breathing pattern is observed.
Breathing rates vary, and so Dr. Karen Burns, a scientist at the Li Ka Shing, and her team have developed and evaluated an Extubation Advisor tool. The tool, based on the principles of machine learning, aims to reduce extubation failure by combining clinician's assessments of extubation readiness with breathing rate variability during an SBT to improve extubation outcomes prediction. Dr. Burns will conduct a multicentre trial comparing this tool to standard care. This is the first trial of this novel technology developed in Canada. For clinicians, Extubation Advisor is a bedside tool that will assist them with extubation decision-making. For patients, Extubation Advisor seeks to ensure that they can transition from ventilators to breathing independently in a timely and safe manner.
Role of the alpha 11 integrin in mediating RV remodeling in response to pressure overload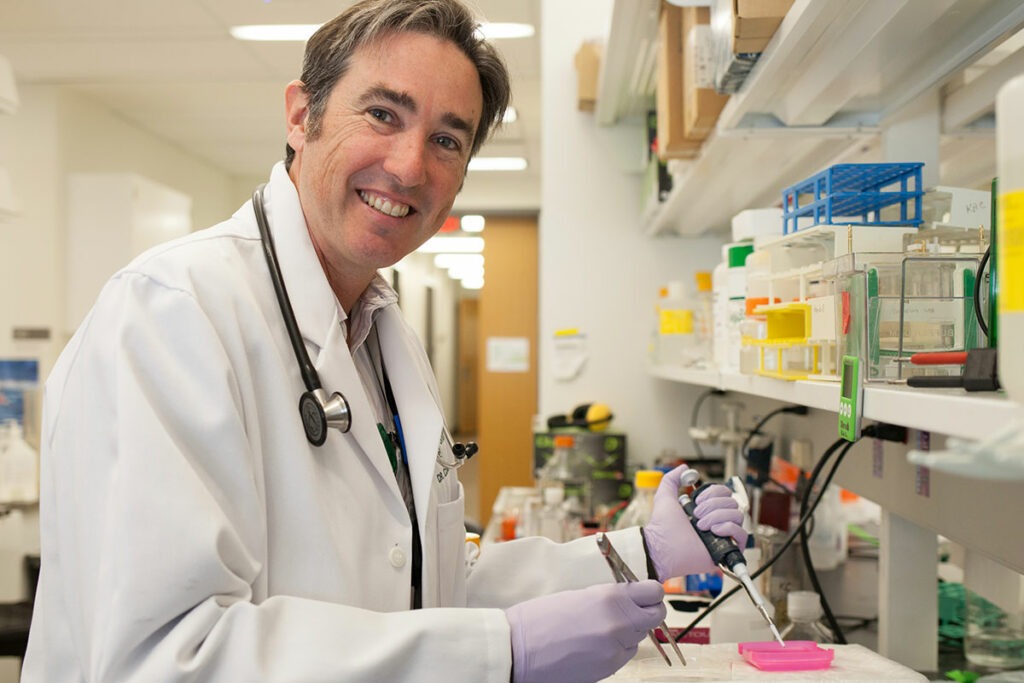 High blood pressure on the right side of the heart is known as pulmonary hypertension. This leads to scar tissue formation and ultimately, right heart failure and death. The cells which produce the scar tissue are called fibroblasts, and they "talk" to the scar tissue so that they place the right amount of scar tissue down in the correct location. Once this process starts, it is difficult to turn off, leading to more and more scar tissue formation. In the end this causes the heart to fail.
The proteins which help the cardiac fibroblasts "talk" to the scar tissue are called integrins. Dr. Kim Connelly, director of the Keenan Research Centre for Biomedical Science, and his team have identified a small protein involved in this process called the alpha 11 integrin.
"The funding provided by the CIHR will allow our team to uncover how this small protein is involved in the development of right heart failure," Dr. Connelly says. "We have shown that when this protein is activated, it leads to scarring of the heart and worse heart function. By understanding exactly how this happens, we hope to deliver new drugs to stop this process and prevent heart failure, leading to improvements in the quality of life of all people living with this condition."
Effects of Recreational Cannabis Legalization on Polysubstance Use, Mental Health, and Injury in Canada: The RCL IMPACT Study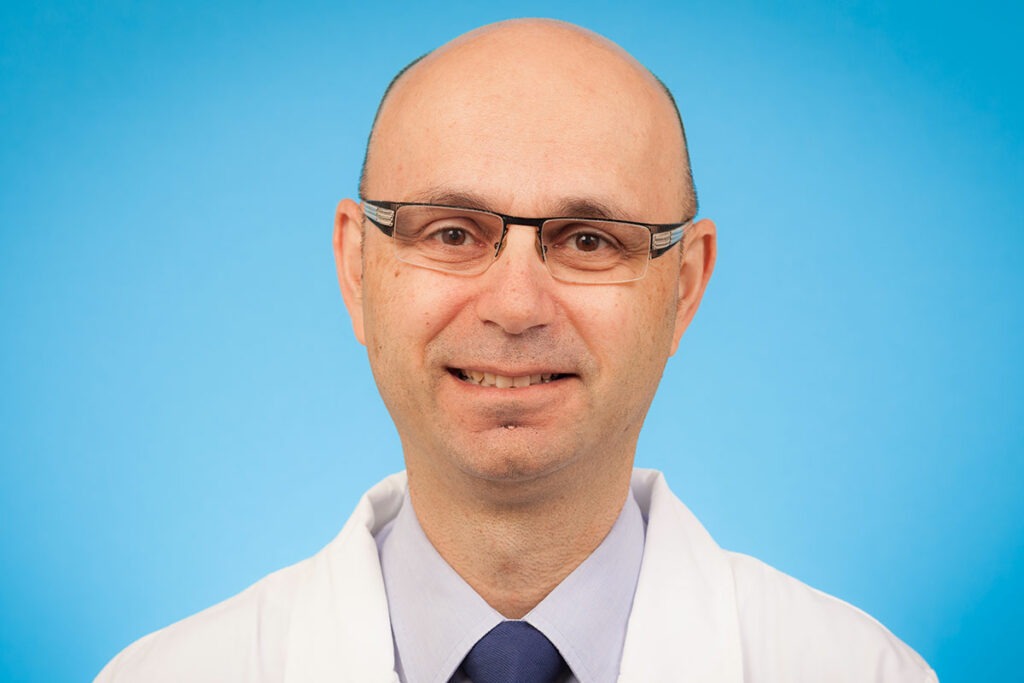 Two Canadian studies have reported an increase in rates of emergency department for cannabis poisoning use since recreational cannabis legalization (RCL). Acute cannabis use is known to change perceptions and behaviour, and has been found to increase the risk of injury, including traffic deaths and falls, which is the most common cause of traumatic brain injury (TBI) in older adults.
In Canada there is a lack of strong evidence evaluating the health outcomes and associated costs of recreational cannabis legalization. With this study, Dr. Michael Cusimano, a scientist at the Li Ka Shing Knowledge Institute, aims to change that. He and his team will assess whether rates of hospitalizations, ED visits, and deaths for substance use, mental health outcomes, and injuries have changed overall and among different groups/locations since RCL in Canada.
The team will also determine the effect of RCL on health-care service utilization costs for all health outcomes. This will help guide policy, education, and prevention strategies that support and improve the health and well-being of all Canadians.
TRACE STUDY: An RCT using tranexamic acid in the treatment of subdural hematoma
Subdural hematoma (SDH) is a common condition after head injury. Blood collects on the surface of the brain, causing headaches which can progress to confusion, weakness, or coma. While surgery is the traditional treatment for SDH, not all patients require immediate treatment to ease pressure on the brain. After surgery, there can be up to 30 per cent chance of more bleeding and the need for repeated surgery.
With this in mind, scientists hope to find a medicine capable of reducing further bleeding and speeding up the patient's recovery. In this study, Dr. Michael Cusimano and his team will further test a commonly used, inexpensive drug. While the body stops unwanted and sometimes dangerous bleeding naturally by forming blood clots, this medication stops these blood clots from dissolving, thereby helping to keep bleeding spots plugged.
Rigorous testing on a large number of patients is necessary to evaluate the medication's effectiveness in reducing clinically important bleeding and to confirm whether the drug can be used more widely to improve patient outcomes.
Comprehensive Diabetes Management and its Association with the Risk of Leg Amputation: A Population-based Cohort Study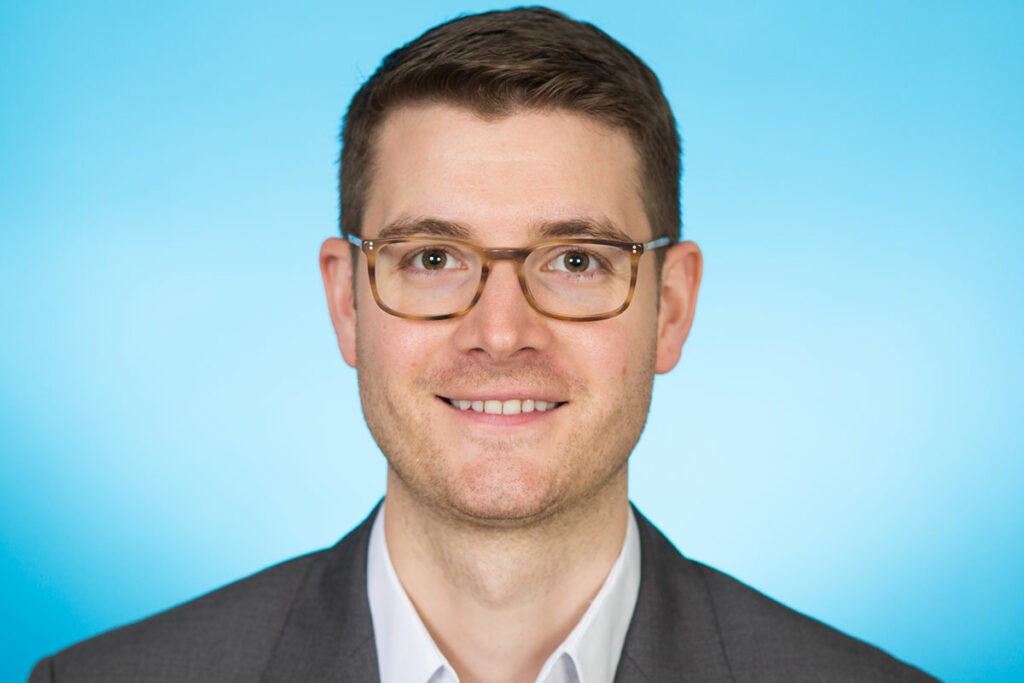 Every day in Ontario, four people lose a leg to diabetes. That number is rising.
Amputation can be prevented with the right kind of care; however, those at risk of amputation often have difficulty receiving the advice and treatment they need before it is too late to save their leg. The main goal of this project, led by Li Ka Shing Knowledge Institute Scientist Dr. Charles de Mestral, is to better understand amputation prevention efforts in people living with diabetes, focusing on evidenced-based comprehensive diabetes care.
"This grant funding will help us better understand the extent and impact of current amputation prevention efforts," Dr. de Mestral said. "The results will help shape Ontario's Lower-Limb Preservation Strategy, developed in collaboration with patients, clinicians and government knowledge users."
Development and validation of a prehospital score to predict blood transfusion requirements for injured patients: The Prehospital Transfusion Prediction (PTP) Score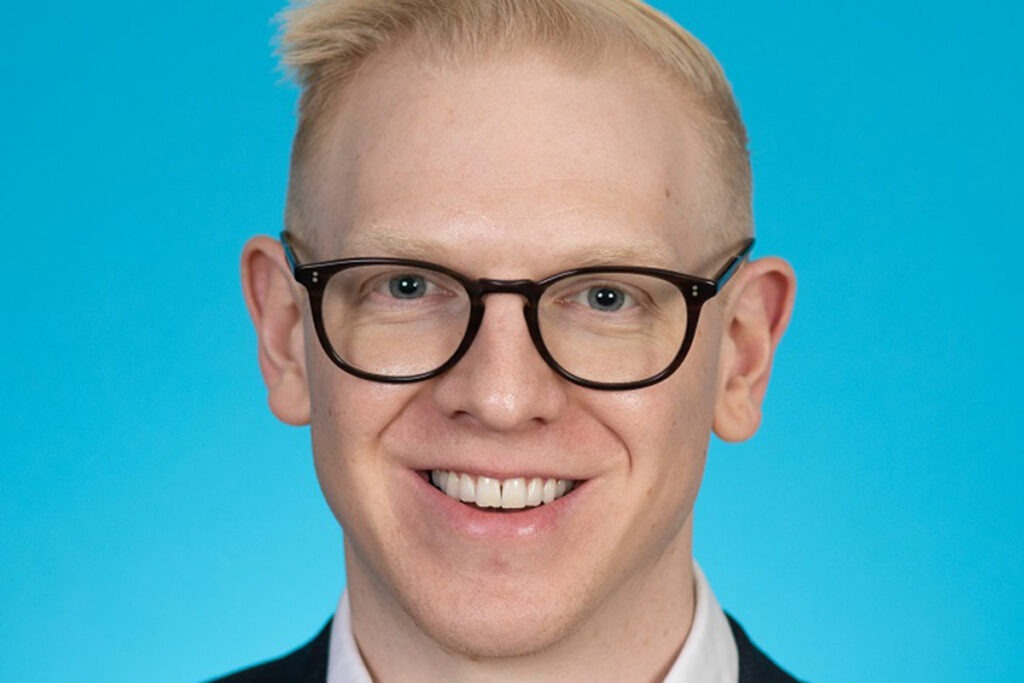 Bleeding is the second leading cause of death from injury. It is estimated that for every minute delay of blood product arrival for severely injured patients increases the odds of mortality by five per cent.
Though there have been previous scores developed to predict the need for massive transfusion for injured patients, they are limited in their pre-hospital applicability.
"The goal of our project is to develop and validate a score that predicts the need for blood transfusion using paramedic assessment of severely injured patients," said Dr. Brodie Nolan, a scientist at the Li Ka Shing Knowledge Institute, who is leading this study.
"This will allow us to standardize the process of getting blood sent down to the trauma bay before injured patients arrive, reduce the time to blood transfusion, and save lives.
Artery Alert – Revolutionizing the Diagnosis of Peripheral Arterial Disease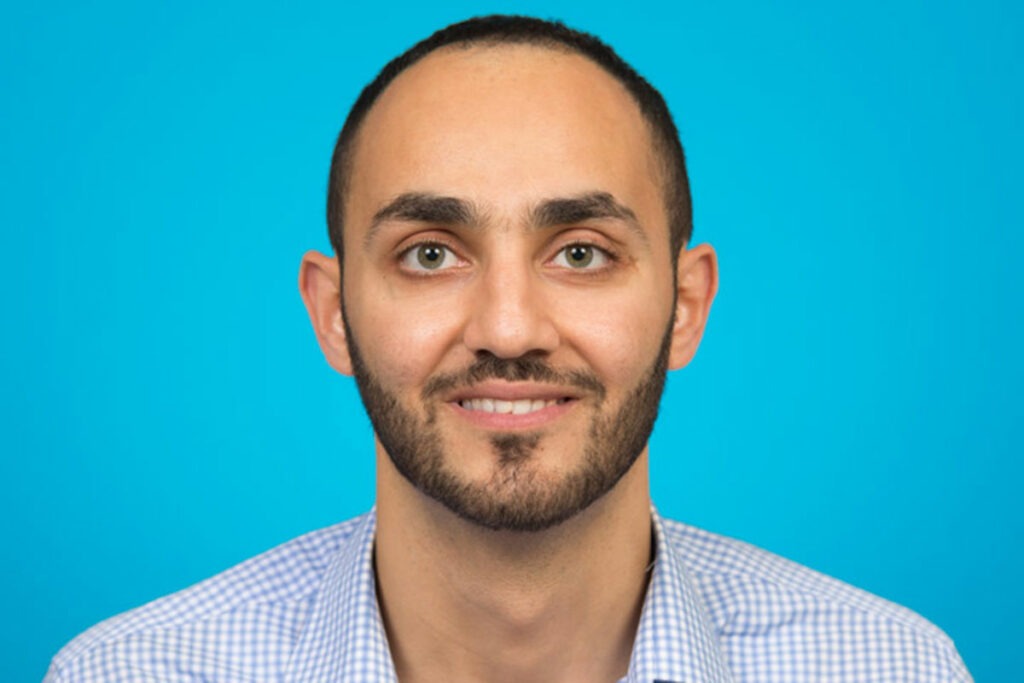 Peripheral arterial disease is a reduction in blood supply to the lower limbs, caused by the progressive narrowing of blood vessels, due to an accumulation of fat, cholesterol, and other blood products (known as plaque). Most patients with PAD do not experience symptoms until the disease has progressed. This results in high rates of amputation and mortality, and adds costs to the health-care system.
Dr. Mohammad Qadura, a scientist at the Keenan Research Centre for Biomedical Science, and his team discovered, validated, and patented a novel blood-based biomarker for PAD. They developed the first point-of-care blood screening test for PAD: 'Artery Alert'. With the new funding from CIHR, the team will investigate the clinical utility of Artery Alert in identifying patients with PAD.
"The support from CIHR will have a tremendous impact on our project," Dr. Qadura said. "The funding will not only help complete a final validation study with multiple sites across the nation, but it will also support our initial commercialization efforts as we work to introduce this PAD-specific blood test on a global scale."
Hemoglobin A1c and adverse perinatal, child and maternal outcomes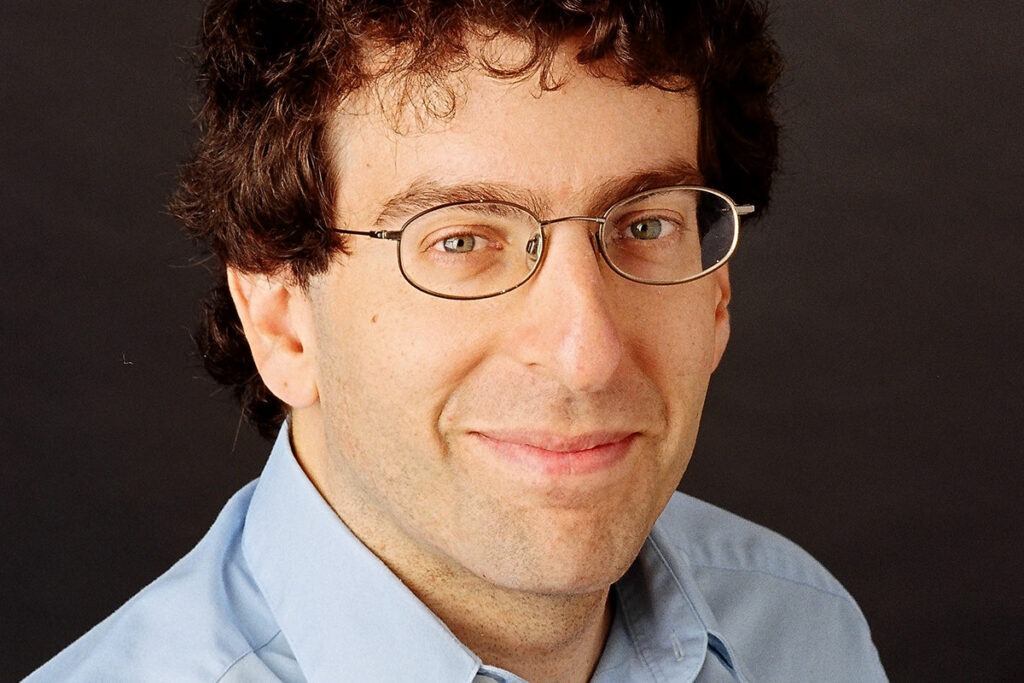 Diabetes before pregnancy is associated with harm and death of the child during pregnancy, death and birth defects in a newborn, and disease or infection in the person during their pregnancy.
It is recommended that average blood sugar levels before pregnancy are kept close to normal, reflected by a lower blood "A1c" concentration – an inexpensive test readily available all over Canada. Yet, it is unknown whether a higher A1c before pregnancy can identify those at risk of adverse outcomes.
In this series of studies, Dr. Joel Ray, a scientist at the Li Ka Shing Knowledge Institute, and his team, will use existing health care datasets to study people across Ontario with pre-pregnancy diabetes. The team intends to apply their findings to better the use of A1c to identify women at higher risk of adverse outcomes, and potentially reduce the risk of these important outcomes.
What are the experiences and needs of informal caregivers of fracture patients in a rehabilitation setting?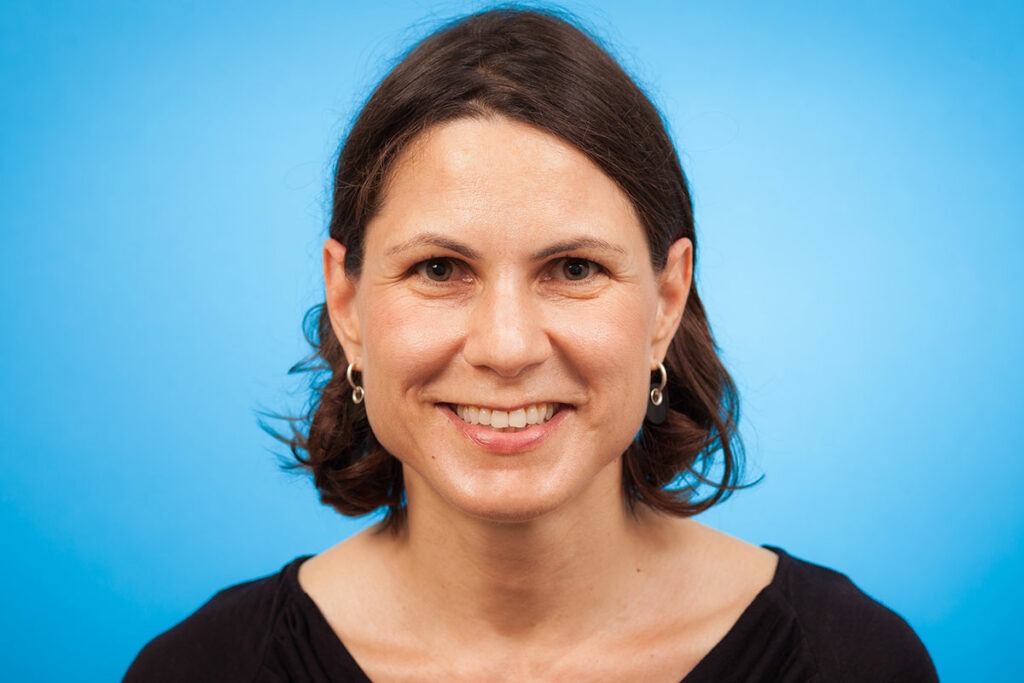 A fragility fracture is one that happens after a slip, trip, or fall from standing height or less. Over 131,000 Canadians have one of these fractures every year.
"About 30 per cent of patients in Canadian rehabilitation hospitals are admitted because of such a fracture," said Dr. Joanna Sale, a scientist at the Li Ka Shing Knowledge Institute and lead of this project. "Having someone at home to care for these patients when they leave the rehabilitation hospital is critical to their recovery but little is known about people who care for these fracture patients."
Dr. Sale and her team aim to use their study to inform new programs to address the needs, health and wellness of caregivers. These programs will also indirectly benefit patients who will be able to live at home for as long as possible.
Defining new molecular pathways in kidney repair and scarring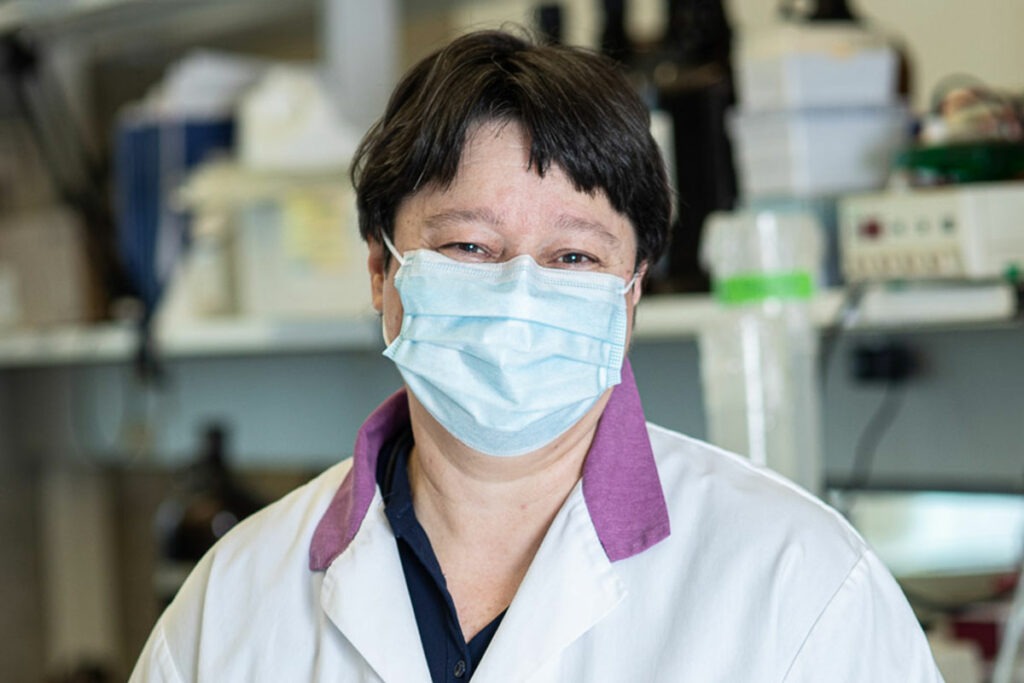 Chronic kidney disease is an increasingly dire public health concern. It is a consequence of common conditions such as high blood pressure and diabetes. The number of patients with kidney disease is quickly increasing and one in 10 Canadians are now predicted to suffer from this condition.
This study aims to obtain new, in-depth understandings of the molecular mechanisms underlying kidney disease and will validate possible new therapeutic targets. In previous studies, Dr. Katalin Szaszi, a scientist at the Keenan Research Centre for Biomedical Science, and her group identified a potential new mechanism that may play an important role in the development and progression of kidney disease.
"To assess this idea, we will use biochemical, cell biological and fluorescent microscopic approaches, using cultured kidney cell models, and kidney disease models," Dr. Szaszi said. "We will validate new targets for therapeutics, and assess whether drugs that can interfere with these can slow the progression of kidney disease.
"Ultimately, this study will deepen our understanding of the fundamentals of kidney disease, and may be the first step towards validating new therapies allowing them to be moved into clinical trials."
Regulation of cell movement by cell-cell contact molecules
This project will investigate fundamental mechanisms involved in a unique form of cell movement. Dr. Katalin Szaszi's lab will study molecular details of the movement of epithelial cells, a cell type that lines organs and body cavities. These cells are essential for protecting deeper layers and for tissue regeneration following injury.
Repair processes involve the coordinated movement of these specialized cells, a unique phenomenon characterized by a high level of coordination between the cells, referred to as group migration. Contact points between cells are emerging as important modulators of group migration. The Szaszi lab will use innovative approaches and state-of-the-art microscopy techniques to obtain a better understanding of the fundamental roles specific proteins found at the contact points play in governing group migration.
An array of disease-related conditions can alter these contacts, which may interfere with proper group movement. Dysregulation of these proteins likely contributes to diseases associated with improper tissue healing that causes organ scarring and diminished function; as well as cancer spread.
"These studies are essential for designing new interventions with beneficial effects on tissue regeneration and cancer spread," Dr. Szaszi said.
Taking the Sting out of acute kidney injury in diabetes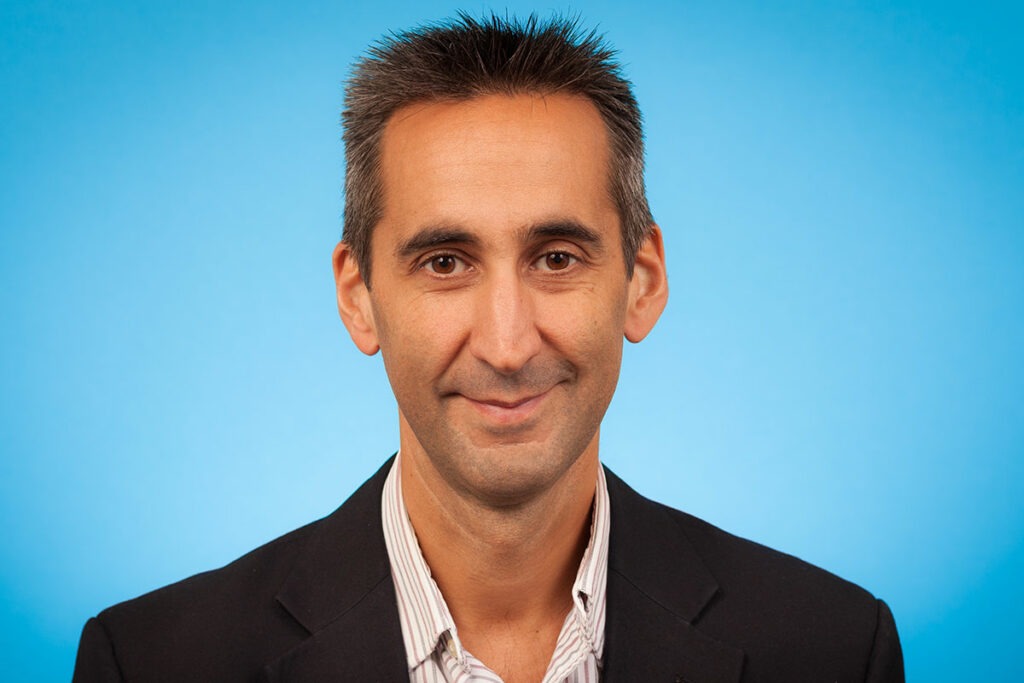 Kidney disease is one of the most devastating complications of diabetes and new treatments are urgently needed.
"Although kidney disease often develops over years, sometimes it can happen suddenly, this is called acute kidney injury or AKI," said Dr. Andrew Advani, a scientist at the Keenan Research Centre. "In this project, we are exploring a new opportunity to treat a sudden worsening of kidney function in diabetes."
Dr. Advani and his team have discovered a new way to limit kidney damage caused by AKI in diabetes. The strategy to stop AKI in diabetes is to block a protein called STING. STING is present in cells but usually it stays quiet. When cells get damaged, STING turns on like a GO traffic signal and it tells cells to turn on genes that ultimately worsen kidney damage.
In this project Dr. Advani's team will examine how STING causes kidney damage in diabetes and AKI and use this information to test new treatment opportunities. This work could pave the way to a new treatment approach to reduce kidney disease in diabetes that focuses on preventing or treating AKI.
By: Ana Gajic