Unity Health Toronto ranks among top 15 research hospitals in Canada
January 19, 2022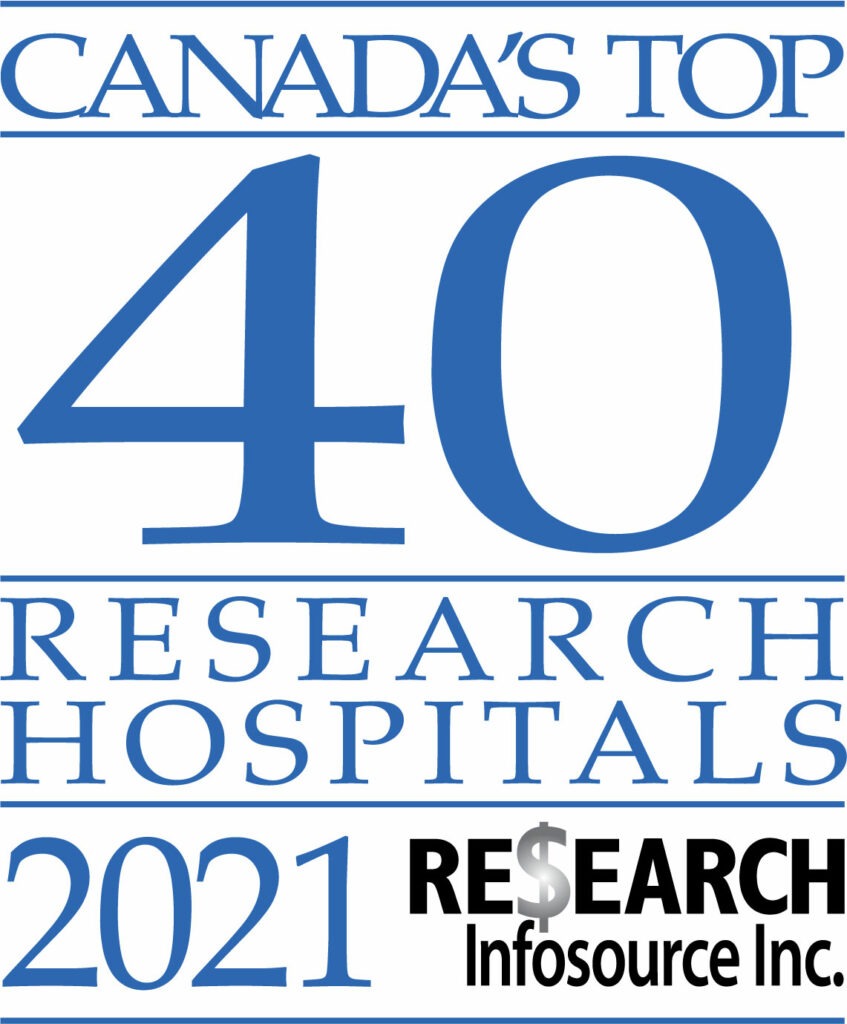 Unity Health Toronto is one of the top 15 research hospitals in Canada and among the top six large hospitals in research intensity, which is the amount of spending when divided per researcher, according to Research Infosource Inc.
The rankings, published annually by Research Infosource Inc., are based on total research spending from previous years. Research Infosource is a research, consulting, and publishing firm that focuses on research and development in Canada. Its rankings are a leading source of benchmarking information on research universities, corporate research and development spending, hospitals, and colleges. They are used and followed by the research and innovation community, opinion and policy leaders in the government, higher education and non-profit sectors.
The current list is a reflection of Unity Health's research spending from the 2019/20 fiscal year, before the start of the COVID-19 pandemic. It takes into account all funds (direct and indirect) spent on all sources (internal and external) to support research. Researchers included were full and part-time scientists, investigators and/or clinician-researchers with a faculty appointment who actively conduct research.
Unity Health's 12th place ranking reflects the hard work of more than 200 researchers, with impactful projects ranging from basic and translational science, to clinical trials, to community interventions and health policy research.
"This is a great accomplishment and a testament to Unity Health researchers' dedication to their work," said Dr. Ori Rotstein, vice-president of Research and Innovation at Unity Health. "This commitment has become even more clear over the course of the past two years, as our teams have continued to be productive and successful in times of uncertainty. Unity Health researchers are both resilient and impressive."
By: Ana Gajic