"They treat you with such disdain:" Experiences of overdose among people who inject drugs
January 25, 2022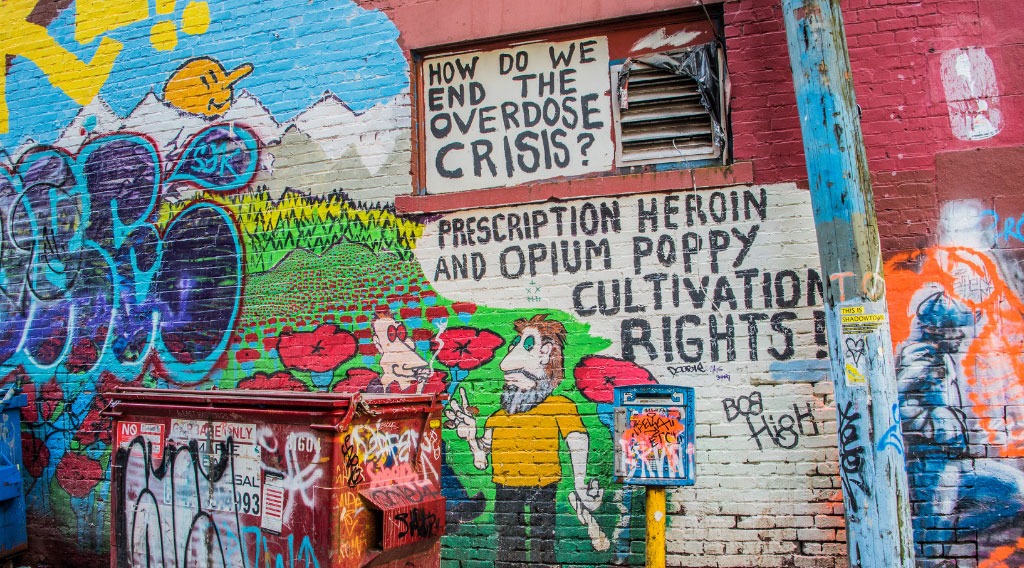 A new report captures and explores people's experience of overdose – what happened, where, and how others responded to help. Based on surveys with almost 250 people as well as in-depth interviews with 17 people who inject drugs, the report highlights how unwelcoming Ontario's health-care system can be for people who use drugs.
Of the people interviewed, most who went to hospital after an overdose reported negative experiences with health-care providers, including experiences of stigma and discrimination from hospital staff. Only one person received medication to manage their withdrawal symptoms. Nobody was offered Opioid Agonist Therapy (medications to reduce cravings for opioids) or a referral to a substance-use treatment program.
"It is critical that people who have experienced an opioid overdose are offered supports and treatment for opioid withdrawal in the emergency department, when admitted to hospital, or when leaving detox," said co-author Dr. Ahmed Bayoumi, a scientist at MAP Centre for Urban Health Solutions and physician at St. Michael's Hospital. "Our results indicate gaps in these practices in Toronto, and that's unacceptable."
The study's survey recruited 249 people who inject drugs from four Toronto harm-reduction programs. It found that most people who inject drugs have experienced more than one overdose in their lifetime, likely due to the high frequency of fentanyl use in the context of an unregulated, toxic drug supply. Concerningly, almost one-third of people surveyed had experienced two or more overdoses in the six months before completing the survey.
"It is very common for people to experience multiple overdoses due to the toxicity and unpredictability of the drug supply," said Sarah Greig, manager of the Moss Park Consumption and Treatment Service and one of the report co-authors. "We need new options for people – like safer supply and buyer's clubs – while also improving the care people are receiving in the health care system."
The overdoses often occurred when people were alone at their own home, with someone else at home, or at a friend's home. Most people who overdosed were given naloxone, often by a friend. People who overdosed described receiving help from a friend, family members, strangers, or harm reduction workers if they overdosed in an supervised consumption site.
Only about one-third remember paramedics being called after an overdose.
"We have a lot of research to show that due to criminalization and negative past experiences with police and health care providers, people will often only call paramedics as a last resort," said co-author and MAP postdoctoral fellow Dr. Gillian Kolla. "Decriminalization of drug use is one measure that may help."
The authors say that Canada must move quickly to implement more and better harm reduction and treatment options, and to integrate them into housing and shelter programs. Responses must also focus on measures to prevent overdoses from occurring in the first place, through safer supply programs, compassion or buyer's club models, and the introduction of a regulated drug supply. Additionally, decriminalization and legalization (beyond safer opioid supply programs) need to be at the forefront of dialogue on interventions to address the crisis of drug poisonings, due to the documented harms from criminalization on people who use drugs.
The report authors also note a link between people who overdosed two or more times and the experience of multiple forms of oppression, related to the history and continuing experiences of colonialism in Canada, anti-Black racism, and experiences of homelessness. Culturally safe supports are urgently needed for racialized and Indigenous people who inject drugs.
The report is the second release from the Impacts of Overdose study, co-led by Bayoumi, Kolla, and Dr. Kathleen Kenny of the University of Manitoba. The first report focused on impacts of overdose on front-line harm reduction workers.
By: Emily Holton