New report shows potential missed opportunities in preventing opioid-related deaths in Ontario
January 18, 2022
One in four Ontarians who died of opioid overdose during the pandemic had an interaction with the healthcare system in the week prior to death, suggesting potential missed opportunities for supporting those at risk of overdose, a new report shows.
The report, a follow-up to data released in May 2021, analyzed accidental opioid-related deaths in Ontario from March to December 2020, as well as prior prescription medication and healthcare use among those who died to identify opportunities for support and prevention. The report was led by researchers from the Ontario Drug Policy Research Network (ODPRN) at St. Michael's Hospital of Unity Health Toronto, ICES, the Office of the Chief Coroner for Ontario and Public Health Ontario.
The data show people who died from opioid overdose frequently interacted with the healthcare system – defined as outpatient visits, primary care visits, emergency department visits or hospital admission – in the week and month before death. The findings also show that only a quarter of those who died had a recent opioid prescription prior to death, and almost half of the time this prescription was for methadone – a synthetic opioid used to treat opioid use disorder.
The findings suggest that, in contrast to what is sometimes assumed, people who use drugs are frequently accessing treatment and interacting with the healthcare system, but that those healthcare encounters could better meet the needs of people at risk of overdose.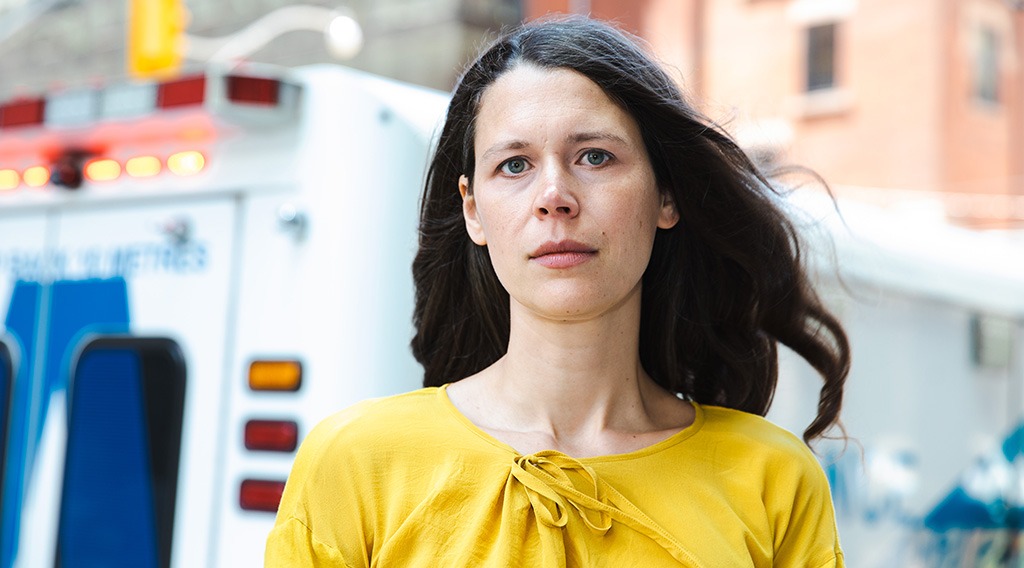 "Healthcare encounters are an opportunity to connect people who use drugs with community-based programs and services – including access to treatment, mental health services, harm reduction, and housing support," said Dr. Tara Gomes, lead author of the report, a Scientist at the Li Ka Shing Knowledge Institute of St. Michael's Hospital and ICES, and a Principal Investigator of the ODPRN.
"Finding that one-quarter of people had been engaged in the healthcare system in a variety of settings in the week prior to death suggests an important missed opportunity for supporting people at risk of overdose."
Using data from ICES, a not-for-profit research institute, the report found:
One in four had a healthcare encounter in the week prior to death, and half had an encounter in the month prior to death.
One in three people who died during the pandemic had accessed opioid agonist treatment in the past five years, and only one in 10 in the past 30 days.
Among people actively treated with methadone at time of death, two-thirds had visited an outpatient clinic in the week prior, highlighting another opportunity to connect people to additional supports.
Two in three deaths occurred among people with evidence of an opioid use disorder (OUD), meaning that a third of fatal overdoses may be occurring among people without OUD diagnoses, or who may only intermittently or occasionally use drugs.
Though the role of prescription opioids has historically been focused on as the major contributor
to the overdose crisis, the report shows that the unregulated drug supply is primarily responsible for fatal overdoses, with deaths predominantly driven by fentanyl. The report found:
Non-pharmaceutical opioids were responsible for 89 per cent of deaths, the vast majority of which involved fentanyl.
There was a five-fold increase in the detection of non-pharmaceutical benzodiazepines –in fatal opioid poisonings during the pandemic. These drugs are often present in the unregulated opioid drug supply and can increase sedation and complicate the overdose response when mixed with opioids.
One in 10 deaths during the pandemic involved only pharmaceutical opioids.
Over 2,000 people died in Ontario from accidental opioid overdose from March to December 2020. Rates of fatal opioid overdose in Ontario nearly doubled among males during the pandemic and rose 79 per cent among individuals aged 25-44. The number of opioid-related deaths among people experiencing homelessness doubled and rates in Northern Ontario were almost three times higher than Southern regions of the province during the pandemic.
"There is often the idea that people who are at risk for overdose are not well-connected to the healthcare system, but we found a relatively high number of healthcare encounters in the week and month before people died of an overdose," said Dr. Gillian Kolla, co-author of the report and a Postdoctoral Fellow at the MAP Centre for Urban Health Solutions at St. Michael's Hospital.
"While ensuring access is important, the data also suggests that there is work to be done to ensure that the healthcare encounters that are occurring are better meeting the needs of people who use drugs."
The authors of the report say the findings support calls for expanded access to low-barrier treatment in multiple healthcare settings such as hospitals and primary care, expanded harm reduction services, including supervised consumption sites, access to a safer supply of drugs and access to affordable housing.
"The loss of lives due to opioid toxicity in Ontario has only deepened during the COVID-19 pandemic. Understanding how people interact with healthcare providers, support systems, and harm reduction services will help develop policies aimed at preventing further opioid-related deaths," said Dr. Dirk Huyer, Chief Coroner for Ontario.
The report was funded by the Government of Ontario and the Canadian Institutes of Health Research (CIHR).
About St. Michael's
St. Michael's Hospital provides compassionate care to all who enter its doors. The hospital also provides outstanding medical education to future health care professionals in more than 27 academic disciplines. Critical care and trauma, heart disease, neurosurgery, diabetes, cancer care, care of the homeless and global health are among the Hospital's recognized areas of expertise. Through the Keenan Research Centre and the Li Ka Shing International Healthcare Education Centre, which make up the Li Ka Shing Knowledge Institute, research and education at St. Michael's Hospital are recognized and make an impact around the world. Founded in 1892, the hospital is fully affiliated with the University of Toronto.
About the Ontario Drug Policy Research Network
Established in 2008, the Ontario Drug Policy Research Network (ODPRN) is a research program based out of St. Michael's Hospital that brings together researchers, people with lived experience, clinicians, and policy-makers to generate evidence to inform effective drug policy development in Ontario.
About Unity Health Toronto
Unity Health Toronto, comprised of Providence Healthcare, St. Joseph's Health Centre and St. Michael's Hospital, works to advance the health of everyone in our urban communities and beyond. Our health network serves patients, residents and clients across the full spectrum of care, spanning primary care, secondary community care, tertiary and quaternary care services to post-acute through rehabilitation, palliative care and long-term care, while investing in world-class research and education.
About Public Heath Ontario
Public Health Ontario is a Crown corporation dedicated to protecting and promoting the health of all Ontarians and reducing inequities in health. Public Health Ontario links public health practitioners, front-line health workers and researchers to the best scientific intelligence and knowledge from around the world. For the latest PHO news, follow us on Twitter: @publichealthON.
About the Office for the Chief Coroner
Together the Office of the Chief Coroner/Ontario Forensic Pathology Service (OCC/OFPS) provide death investigation services in Ontario serving the living through high quality investigations and inquests to ensure that no death will be overlooked, concealed or ignored. The findings are used to generate recommendations to help improve public safety and prevent further deaths. In Ontario, coroners are medical doctors with specialized training in the principles of death investigation. Coroners investigate approximately 17,000 deaths per year in accordance with section 10 of the Coroners Act. The OFPS provides forensic pathology services in accordance with the Coroners Act. It provides medicolegal autopsy services for public death investigations under the legal authority of a coroner. The OFPS performs approximately 7,500 autopsies per year. For more information, visit Office of the Chief Coroner and the Ontario Forensic Pathology Service | ontario.ca
About ICES
ICESis an independent, non-profit research institute that uses population-based health information to produce knowledge on a broad range of health care issues. Our unbiased evidence provides measures of health system performance, a clearer understanding of the shifting health care needs of Ontarians, and a stimulus for discussion of practical solutions to optimize scarce resources. ICES knowledge is highly regarded in Canada and abroad, and is widely used by government, hospitals, planners, and practitioners to make decisions about care delivery and to develop policy. In October 2018, the institute formerly known as the Institute for Clinical Evaluative Sciences formally adopted the initialism ICES as its official name. For the latest ICES news, visit www.ices.on.ca.
Media contacts:
Jennifer Stranges, Senior Communications Advisor, Unity Health Toronto
communications@unityhealth.to
Stephanie Rea, Issues Manager, Office of the Chief Coroner
Stephanie.Rea@ontario.ca