Unity Health Toronto named one of Greater Toronto's Top Employers
December 03, 2021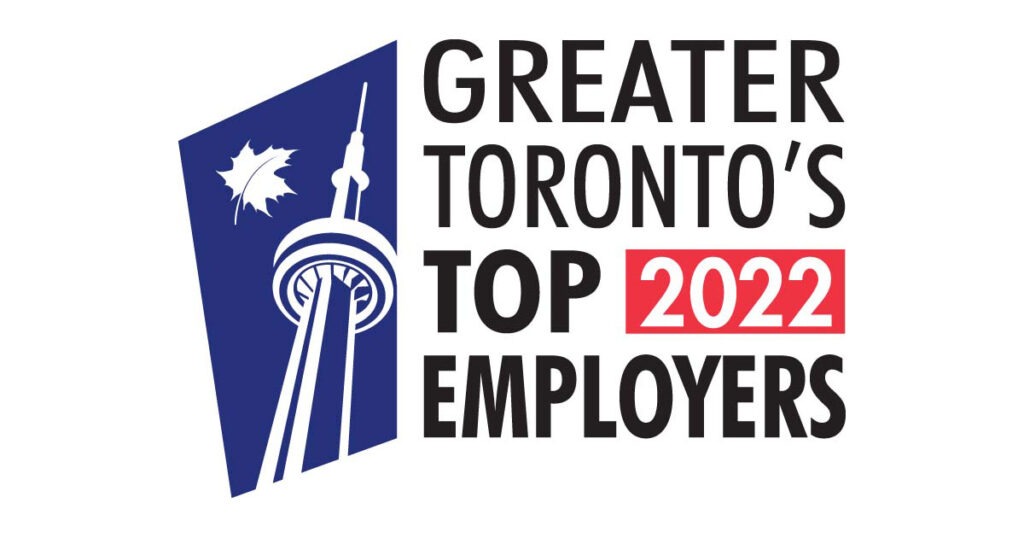 Unity Health Toronto has been named one of the best employers in Toronto, a designation that showcases its commitment to wellness, culture and community.
As one of Greater Toronto's Top Employers 2022, Unity Health is among the top employers in the region to meet the criteria set out by MediaCorp: physical workplace; work atmosphere and social; health, financial and family benefits; vacation and time off; employee communications; performance management; training and skills development; and community involvement.
As part of the honour, Unity Health's longstanding commitment to caring for people who experience marginalization was featured in a special issue insert in The Globe and Mail. The piece highlighted the network's focus on professional development and two-way communication with leaders.
Dr. Tim Rutledge, President and CEO of Unity Health Toronto, spoke about how many who work here are drawn by the organization's mission and values.
"We're here for everybody, and especially for people who experience marginalization," Dr. Rutledge said.
For Jeff Dionne, Director, Leadership and Organization Development at Unity Health Toronto, the honor acknowledges what he's always known about his employer of more than 20 years. "I have grown up here at Unity Health. My kids were born here, my family has been treated here, and I have even been a patient here on a number of occasions. As we start to emerge from this pandemic, this recognition reminds me of the 'why' I have worked here for so long: the people, the purpose, and the passion of Unity Health."
Unity Health is committed to creating exceptional experiences for the patients who come through its doors, and also to providing the same treatment for its staff, physicians, students and volunteers. There are several advantages to being part of the Unity Health team including:
An innovative and inspiring environment where you get to work with committed and passionate individuals
Competitive compensation, benefits and pension program
Employee and Family Assistance Program
Commitment to a team-based interdisciplinary approach to care and service
Opportunities for ongoing learning, development and professional advancement
Values-based recognition awards that celebrate staff excellence
Celebrations and events that demonstrate the appreciation for our people and make Unity Health a dynamic, fun and social work environment
Michelle Williams has been with Unity Health Toronto for 20 years, starting as a registered nurse and now a Clinical Leader Manager of the Cardiac Intensive Care Unit (CICU) at St. Michael's. She spoke about how the organization's support of continued education and its values are a draw for her and her colleagues.
"People stay here because of the teams they work with," she says. "They're like a second family."
Manson Locke, Senior Director of Human Resources at Unity Health Toronto says the honor speaks to Unity Health's mission to continually improve its workplace culture.
"Participating in the Greater Toronto's Top Employers award is an excellent opportunity to critically examine our areas of strength and weakness as a place to work. This sort of commitment to continuously enhancing our workplace and building our culture is key to ensuring that we stay attuned to the ever-changing needs of the modern workforce," he said.
Unity Health Toronto is currently recruiting for a number of roles. Discover the opportunities to join us on our Careers Page.
By: Jennifer Stranges