Innovative program awarded for addressing the complex needs of older adults undergoing major cancer surgeries
St. Michael's Hospital receives Innovation Award from the Cancer Quality Council of Ontario
November 12, 2021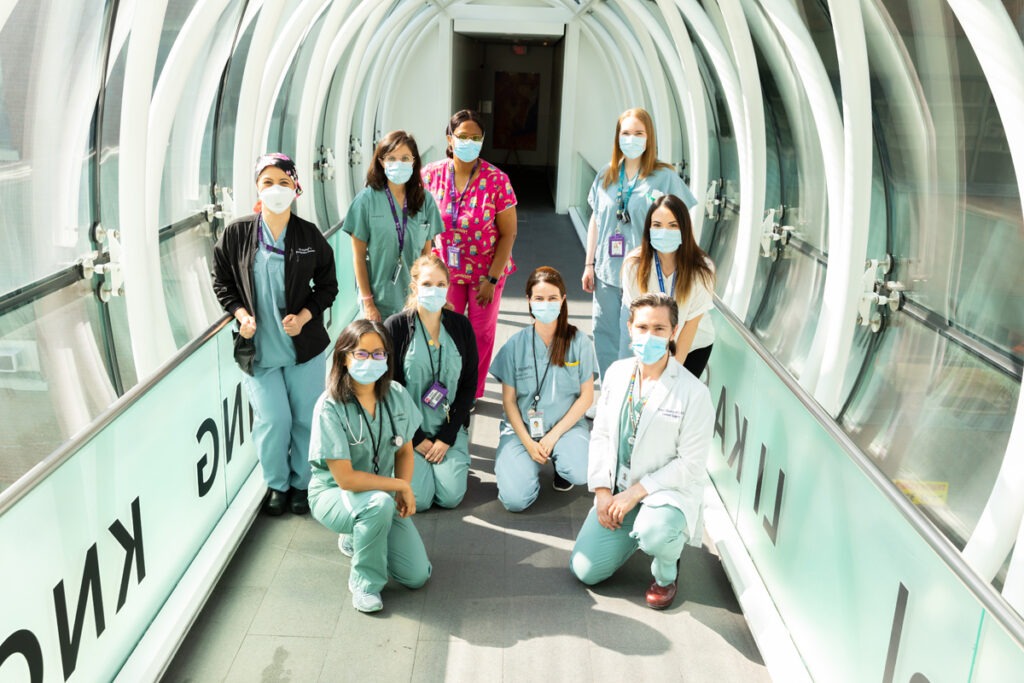 A surgical program at St. Michael's Hospital received the 2021 Innovation Award from the Cancer Quality Council of Ontario (CQCO) for finding new ways to improve the patient experience for older adults who require major cancer surgery.
The Older Adults Surgery and Oncology Program at St. Michael's brings together surgeons, geriatricians, anesthesiologists, nurses, social workers, dieticians, and physiotherapists. The team works collaboratively and proactively to personalize the care for individuals and their families by recognizing and adapting to the unique care needs of older adults.
The team received the award Friday at a virtual award ceremony hosted by the CQCO. The Innovation Awards recognize, encourage and reward the development of new processes, products, or organizations which are bold, experimental, or far-reaching, and which enhance and improve cancer care performance in Ontario.
"Going through a major cancer surgery can pose a challenge for an older adult who may already experience unique health issues," said Darren Larsen, Chair of the CQCO. "We congratulate St. Michael's Hospital for developing this innovative program to ensure older adults receive the safe and specialized care they need."
Dr. Tyler Chesney, surgical oncologist, Dr. Camilla Wong, a geriatrician, and Danielle Zvezdonkin, a registered nurse, accepted the award on behalf of the St. Michael's team.
"Many older adults are particularly worried about undergoing major surgery," said Dr. Chesney. "It is an honour to see the impact that such a dedicated team focused specifically on their care needs can make."
Dr. Wong said: "Rather than elder-friendly principles being an 'add-on' or an 'after thought', this proactive, collaborative approach tailors cancer surgery to the special considerations of older adults to align our care with the patient's values and needs."
Addressing a patient's complex needs before admission reduces their concerns and negative outcomes after surgery, Zvezdonkin added.
"This program has helped our team support our older adult patient's needs by addressing them proactively and individualizing a plan to support them and their family in their journey," she said.
The Quality and Innovation Awards are hosted by the Cancer Quality Council of Ontario in partnership with Ontario Health (Cancer Care Ontario) and sponsored by the Canadian Cancer Society. The awards, now in their 15th year, recognize and encourage the development of initiatives that have led to significant improvements to the delivery of cancer care for patients across Ontario.
"We know that some older adults have unique health needs," says Laura Burnett, Vice President, National Support Programs at the Canadian Cancer Society. "We're excited to recognize the Older Adults Surgery and Oncology Program at St. Michael's Hospital for its efforts to address gaps in surgical care and improve outcomes for older adults receiving surgery as part of their cancer treatment."
This year, one award and two honourable mentions were presented in the Innovation category, while one award and one honourable mention were presented in the Quality category, and one award and one honourable mention were presented in the newly created COVID-19 Innovation category. For more information, visit https://www.cqco.ca/en/quality-innovation-awards.