News Makers: Week of October 9-15
October 15, 2021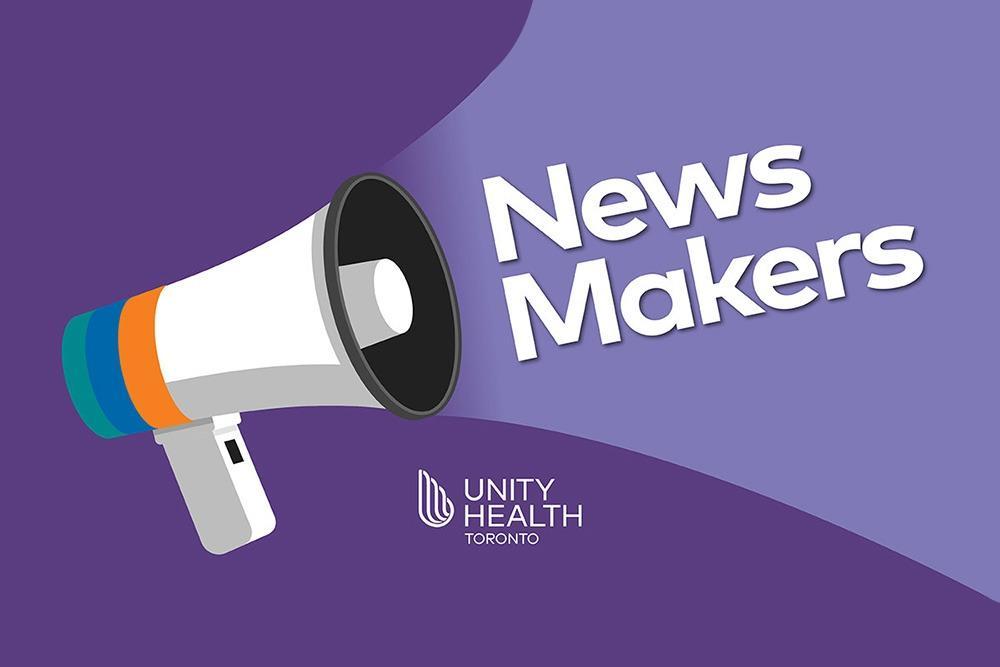 Each week, journalists turn to Unity Health Toronto's experts and programs to help make sense of our world. In case you missed it, here's a recap of the headlines for the week of October 9-15.
Baby bust: How the COVID-19 pandemic reshaped family planning
The Globe and Mail on October 14, 2021
Interview with Dr. Tali Bogler
A report from Statistics Canada points to the onset of the COVID-19 pandemic contributing to steep fertility declines in 2020. Dr. Tali Bogler spoke with The Globe and Mail about the worries of parents as they planned families during the pandemic.
Researcher says Halifax modular units require social supports for residents
Global News Halifax on October 10, 2021
Interview with Dr. Jesse Jenkinson
Encampments exist because there's nowhere else for people to go, says Dr. Jesse Jenkinson of St. Michael's Hospital's MAP Centre for Urban Health Solution. She tells Global News Halifax that the increasing encampment evictions across Canada highlight the need for governments to invest in supportive housing.
Should transplant recipients require COVID vaccines?
Toronto Star on October 15, 2021
Interview with Dr. Ramesh Prasad
Educating kidney transplant recipients about COVID-19 vaccinations is key, Dr. Ramesh Prasad, director of St. Michael's kidney transplant program tells the Toronto Star. He explains that the mortality of waiting for a kidney transplant is high, and that more data is needed to determine whether it's higher than the mortality of COVID-19.
COVID crush forced hospitals to ration lab resources
Winnipeg Free Press on October 12, 2021
Interview with Dr. Larissa Matukas
All medical labs have struggled during the COVID-19 pandemic, Dr. Larissa Matukas tells the Winnipeg Free Press. She explains why planning for situations where labs have to ration testing and find efficiencies is critically important for patient care.
'A gap to close': Pregnant Ontarians still lag behind in COVID-19 vaccination rates, despite higher risk from virus
CTV News Toronto on October 13, 2021
Interview with Dr. Tali Bogler
Only 60 per cent of pregnant patients in Ontario were fully vaccinated at the beginning of October, however the data support the safety of the COVID-19 vaccine in pregnancy, Dr. Tali Bogler tells CTV News Toronto.
Minimally invasive cardiac surgery at St. Michael's Hospital
OMNI News Italian on October 12, 2021
Feature of work led by Dr. Gianluigi Bisleri
In this Italian language news story, Dr. Gianluigi Bisleri speaks with OMNI News about how St. Michael's Hospital performed the first minimally invasive maze procedure for atrial fibrillation in Ontario.