Honouring those who exemplify a commitment to our values: 2021 St. Michael's Our Shared Values award recipients
October 05, 2021
Each September, Unity Health Toronto's Mission Integration team marks St. Michael's Feast Day, which recognizes the hospital's mission and values. The day culminates in the presentation of the Our Shared Values Awards, which honour a select group of staff, physicians, teams, patient and family partners and volunteers who exemplify a commitment to these values.
This year's ceremony, which was hosted by Dr. Tim Rutledge, President and CEO of Unity Health, and Sonya Canzian, Executive Vice President of Clinical Programs and Chief Nursing and Health Professions Officer, featured excerpts from the recipients' nominations. Here are some of their stories.
Michelle Williams and the Cardiac Intensive Care Unit (CICU) team
Clinical Leader Manager of the CICU
Recipients of the Human Dignity Award, for an individual or team that affirms that every person has sacred value and is worthy of respect.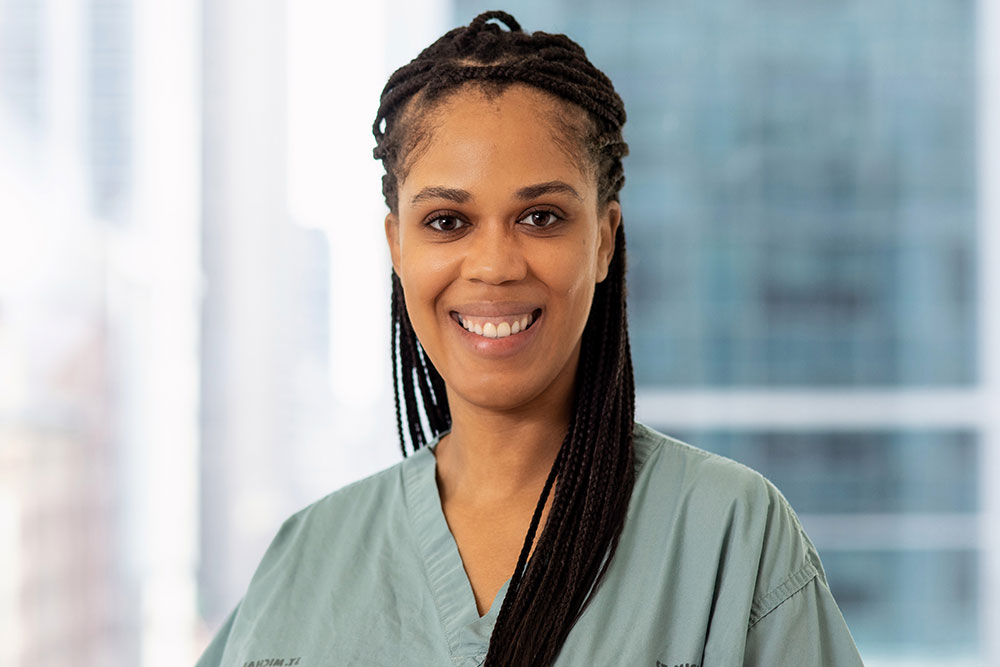 According to the team's nominees: Michelle treats everyone according to their needs. She gracefully navigates differences in values, traditions and beliefs and maintains a positive environment.
Michelle once delivered a letter to a family, letting them know of some boundaries on the unit. The conversation could've been difficult but Michelle explained the letter in such a courteous and sensitive manner, seamlessly preserving the relationship with the family.
When a patient on the unit was nearing the end of their life and family members couldn't be there, Michelle and the CICU team made sure that the patient wasn't alone. The group spoke and sang to the patient, prayed for them, reassured and comforted them. Michelle and the CICU team showed the patient profound kindness and compassion in their final days.
Patricia Leung
Clinical Pharmacist in Medical Daycare
Recipient of the Compassion Award, for an individual or team that enables health and healing by understanding each person's needs and by providing care with kindness and sensitivity.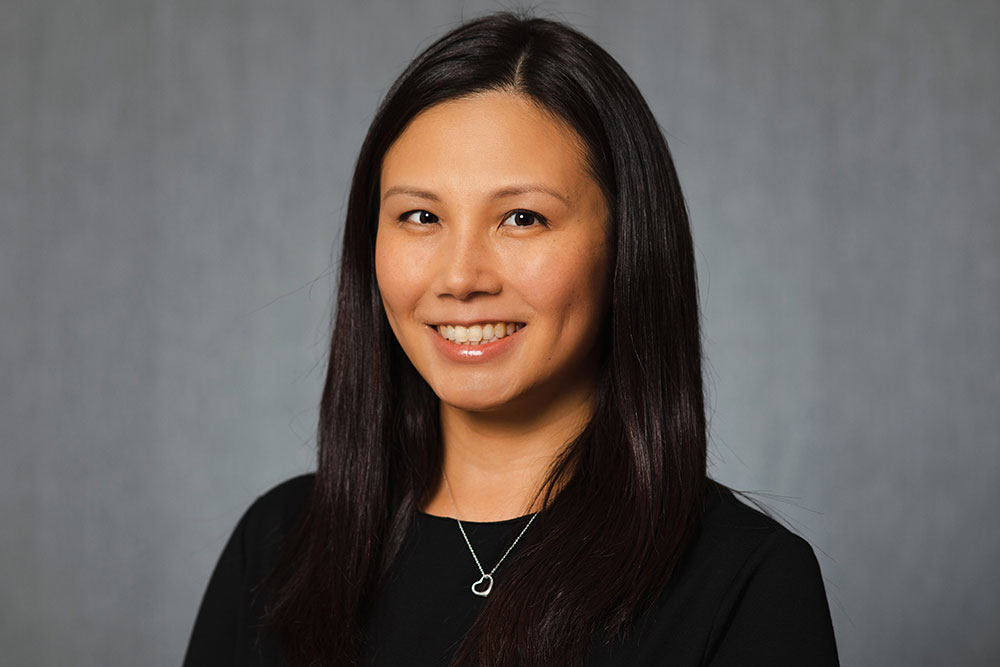 According to Patricia's nominees: Patricia ensures the safe provision of chemotherapy. She develops connections with patients, listens to their fears, understands their family dynamics and weaves thoughtful treatment plans.
When a patient who often ate marmalade was told that it was unsafe due to potential adverse interactions with a new oral chemotherapy, Patricia – knowing that this was important to the patient – called the company to check what type of oranges they used.
When a patient who once inadvertently took too much of their medication returned to the hospital, Patricia remembered the incident and reminded the team to ensure medication safety. Patricia's diligence and medication adherence plan ensured that the patient could return to safely taking their chemotherapy at home.
St. Michael's and St. Joseph's Homebound and Shelter Vaccination Outreach teams
Recipients of the Community Award, for an individual or team that embraces diversity, trust, joy and teamwork to fulfill human potential.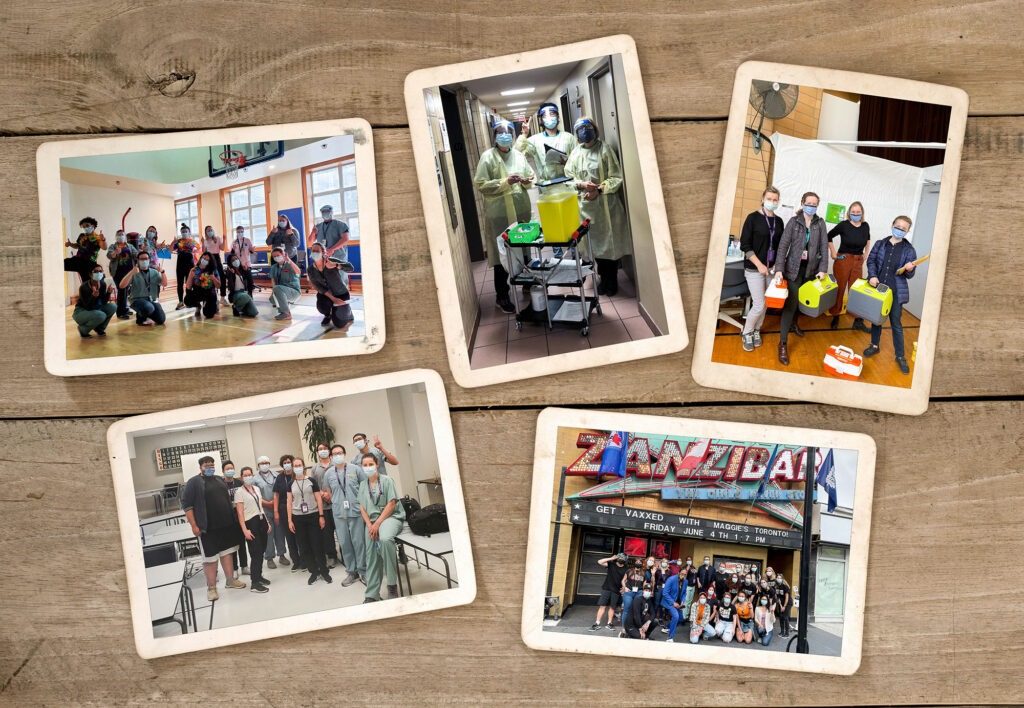 According to the teams' nominees: When it looked like delays would be met trying to vaccinate homebound seniors and adults who couldn't come into vaccination clinics, a team of clinicians and pharmacists, working with members of our IT, patient registration and communications teams, developed processes to receive, draw up and transport vaccines, often within stringent timelines and precautions, to homes across the downtown east and west Toronto.
By June, the Homebound Vaccination teams reached more than 1,500 people, always with a personalized approach. When a patient was overwhelmed being in close proximity to another person indoors, a team member, who had a fear of heights, administered a vaccine on a balcony.
In January, when the Ministry of Health reached out to Unity Health to develop a playbook for vaccinating in shelters, a Shelter Vaccination Team got to work. The finished playbook focused on logistics and safety but also how to treat each person in a non-judgmental, inclusive and supportive manner. The playbook has since been adapted for use by other sites in the downtown east.
Alana Bourke
Drug Access Navigator in the Division of Hematology-Oncology
Recipient of the Excellence Award, for an individual or team that strives to achieve the best care and quality through innovation and continuous improvement.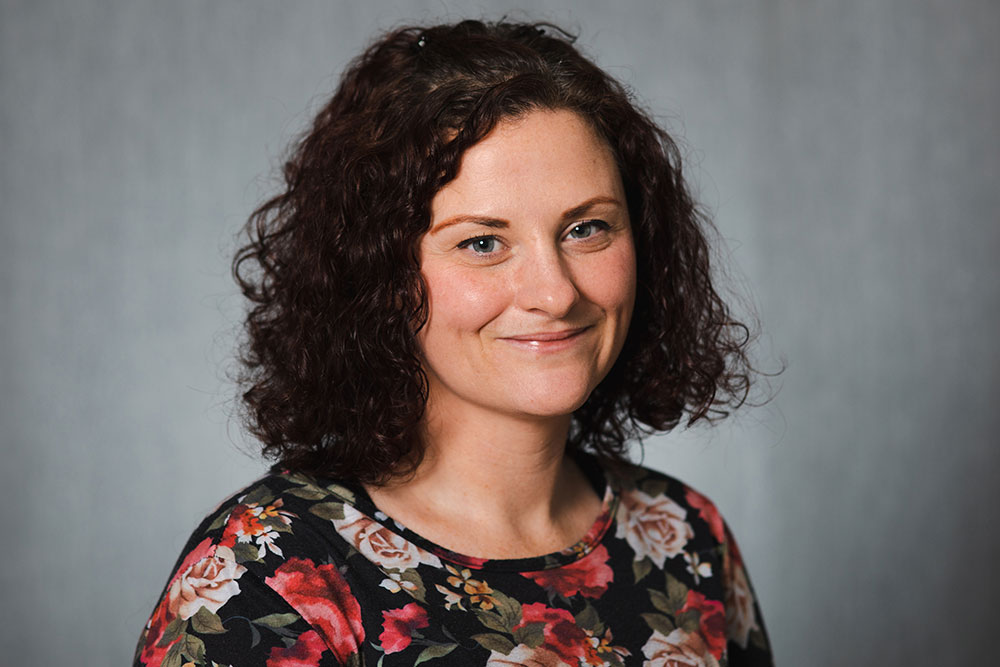 According to Alana's nominees: When Alana saw the need for an organized and systematic way to track and trigger ordering for compassionate drug supply, she went above and beyond to her job requirements and approached our pharmacists, offering to take on oversight.
Alana shares her expertise with drug access navigators at Unity Health and across the GTA through the Oncology Drug Access Navigators of Ontario group. Looking to improve efficiency through electronic solutions, Alana engaged our Information Technology team to develop a web-based online drug access referral form to standardize intake and track referrals.
Alana consistently goes above and beyond for her patients and colleagues. Her professionalism, dedication, intelligence, kindness and empathy are on a level rarely seen, and she enhances the patient care experience with every encounter.
Rahwa Gherihiwet
Environmental Service Worker in the Housekeeping Department
Recipient of the Inclusivity Award, for an individual or team that fosters an inclusive, welcoming environment where everyone is treated equitably and without judgment.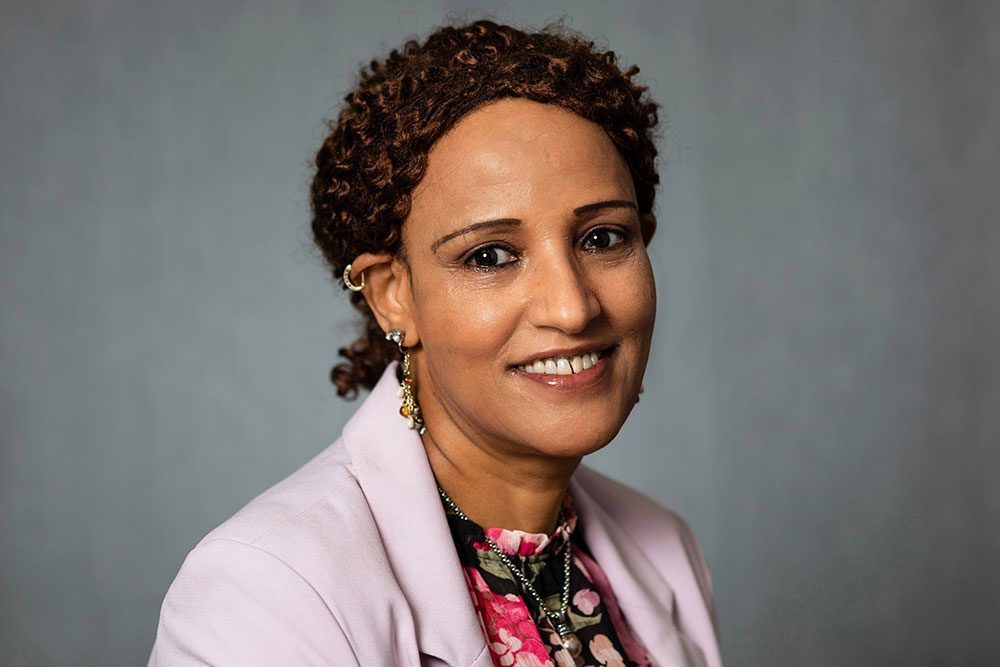 According to Rahwa's nominees: We refer to Rahwa as our unit's Guardian Angel. She's the eyes and ears of the unit, making sure that our patients and staff have everything they need and that the environment is clean and safe.
Rahwa has been thanked so many times through our unit recognition cards and Patient Relations Department, always about the high quality of cleanliness and compassion that she brings to her work. When a former patient returned to the unit and said to Rahwa, "I remember you," Rahwa smiled and answered, "I remember you too."
Rahwa goes above and beyond to identify and respond to safety issues on the unit. She'll often fix a hand hygiene pump or help a patient access their television or phone. A quality champion, she'll provide feedback to staff on proper hand hygiene. We're blessed to have her as part of our team.