News Makers: Week of September 18-24
September 24, 2021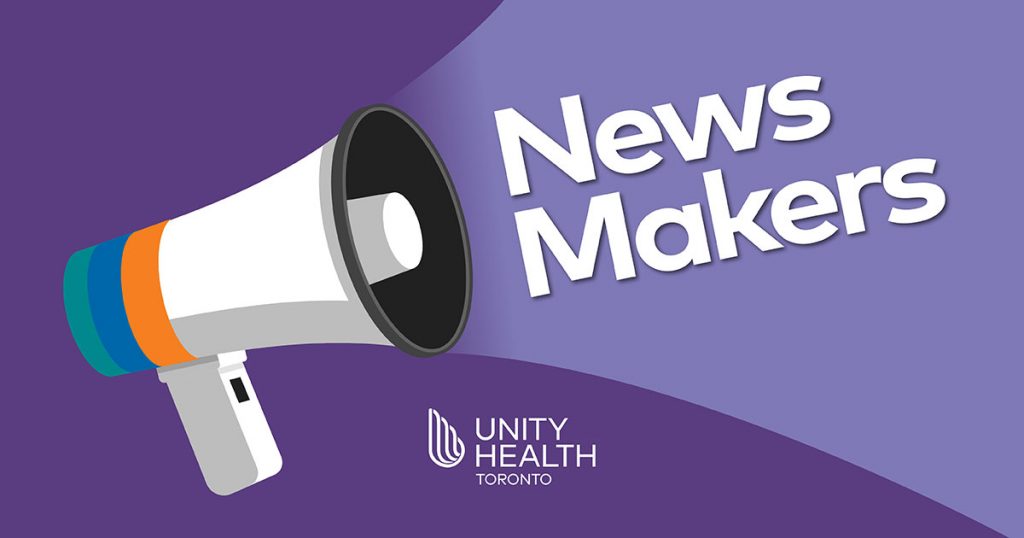 Each week, journalists turn to Unity Health Toronto's experts and programs to help make sense of our world. In case you missed it, here's a recap of the headlines for the week of September 18-24.
When will younger kids be eligible for COVID vaccines in Canada?
Toronto Star on September 20, 2021
Interview with Dr. Tara Kiran
New data from Pfizer suggests the approval of its vaccine for children five and older may be coming soon. Dr. Tara Kiran tells the Toronto Star why organizing school-based vaccination clinics is both logical and equitable for this age group.
The solution to homeless encampments is making them unnecessary, not illegal
The Conversation on September 22, 2021
Opinion piece by Dr. Stephen Hwang and Dr. Jesse Jenkinson
Encampments are a result of a national housing and affordability crisis, write Dr. Stephen Hwang and Dr. Jesse Jenkinson. They explain why criminalizing poverty doesn't work and how we can move forward with a more humane approach.
Medical experts urge caution over use of acetaminophen-based painkillers during pregnancy
CBC News on September 23, 2021
Interview with Dr. Tali Bogler
A consensus statement published by a group of international public health experts stresses that there's growing evidence the use of acetaminophen (Tylenol, Benadryl) comes with risks when used during pregnancy. Dr. Tali Bogler speaks with CBC News to break down the evidence and says not treating those conditions during pregnancy has its own risks.
Israel's Booster Shot Campaign and FDA Approval on Third Doses
Fight Back with Libby Znaimer on Zoomer Radio on September 21, 2021
Interview with Dr. Prabhat Jha
The discussion about widespread third-doses of the COVID-19 vaccine is based on too little evidence, says Dr. Prabhat Jha. He tells Zoomer Radio that the focus should be on reaching the unvaccinated and that boosters are a distraction.
As many as 78,000 Ontarians with long COVID
CBC Ontario Today on September 14, 2021
Interview with Dr. Fahad Razak
Ten percent of Ontarians infected with COVID-19 end up with long-term symptoms, according to a recent report released by Ontario's COVID-19 Science Advisory Table. Dr. Fahad Razak, a member of the table and an internist at St. Michael's Hospital, joins CBC Ontario Today to discuss.