"Everything has a place now" — Respirology Unit moves into the Peter Gilgan Tower at St. Michael's
July 27, 2021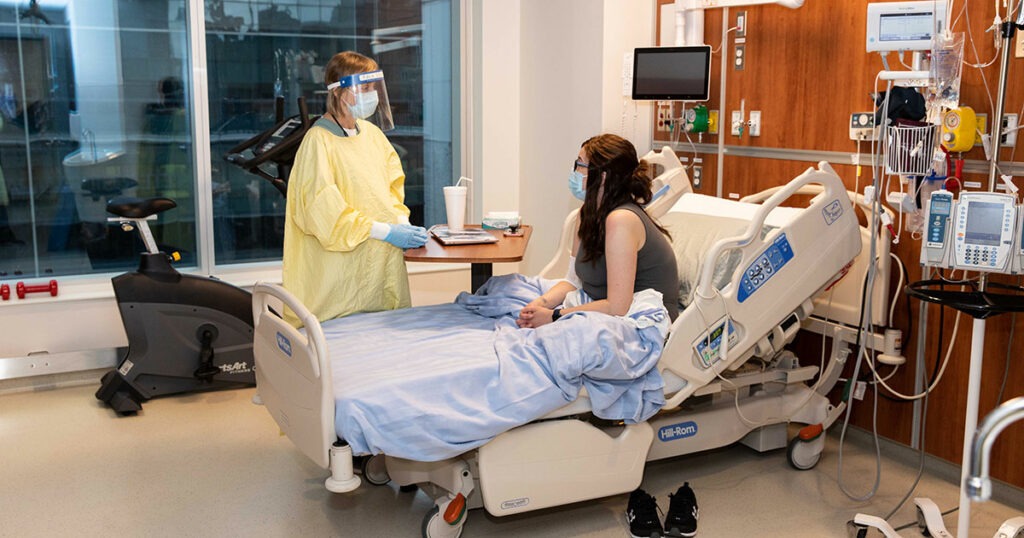 For some patients, a stay in the Respirology Unit at St. Michael's Hospital can last for months at a time. Now, after the unit's highly anticipated move to the sixth floor of the Peter Gilgan Patient Care Tower last month, those stays will be in private rooms with a full bathroom, fridge and exercise bike – all situated in a brand new space with wide corridors, big windows and equipment to support safe infection control practices.
The unit's layout was designed with patients who stay for extended periods in mind, such as those living with cystic fibrosis. Fifty to 80 per cent of those admitted for hospital stays at the Respirology unit have cystic fibrosis and on occasion, the number can be as high as 95 per cent. The average stay for a cystic fibrosis patient is 11 days, but some stay for months at a time. 
Since January, Emily Gray, 29, has spent 108 days receiving care for cystic fibrosis on the Respirology unit, more than an hour away from home. For patients like Gray, having her own room and amenities allows for more privacy and independence. Access to a fridge allows for patients to have extra food available to them during their stay to keep up their caloric intake. Private amenities also reduce the concern of possible infection transmission. A bike for each room and the increased floor space allows for patients to complete the various physical activities that support medical treatments with improving lung function. These details go the extra step to make sure patients' needs are met.
"Having all of these additions to the rooms, I feel will be a great asset for longer stays." she said.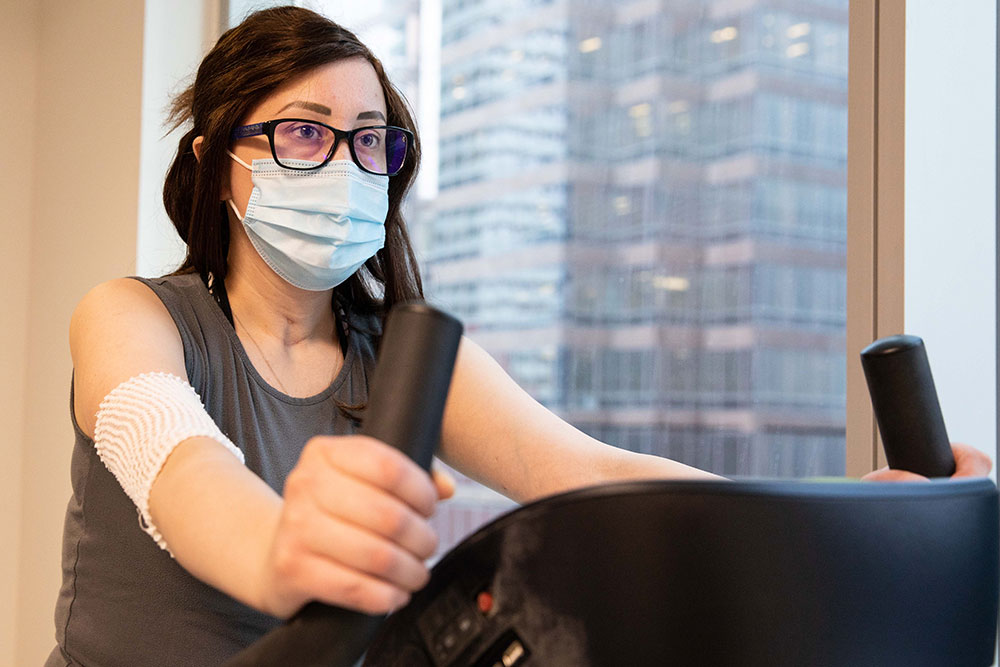 The Geoffrey H. Wood Foundation Respirology Unit, named after a generous donor, also has a positive impact on staff by providing dedicated common spaces such as an interdisciplinary office and conference room, as well as larger storage and medical supply areas. The ability of the unit to accommodate more staff and work spaces would enhance the Respirology unit's role as a teaching environment.
Dr. Elizabeth Tullis, Respirology Division Head at St. Michael's and Director of the Toronto Adult Cystic Fibrosis (CF) Clinic, talked about how the dedicated common spaces can also help staff provide remote care for patients.
"It's nice to have a conference room on the ward so that you can do teaching and education sessions or family meetings or telehealth sessions all within the unit without having to leave," said Dr. Tullis.
Barb Hooper, the Clinical Leader Manager of the Respirology unit, is happy about the move and says that the new location is just an addition to the great care the Respirology team already provides. "It's the people that make the difference. With this new location, you still have the great care but now in an entirely state-of-the-art space," said Hooper.
Gray added: "Everything has a place now. It's amazing."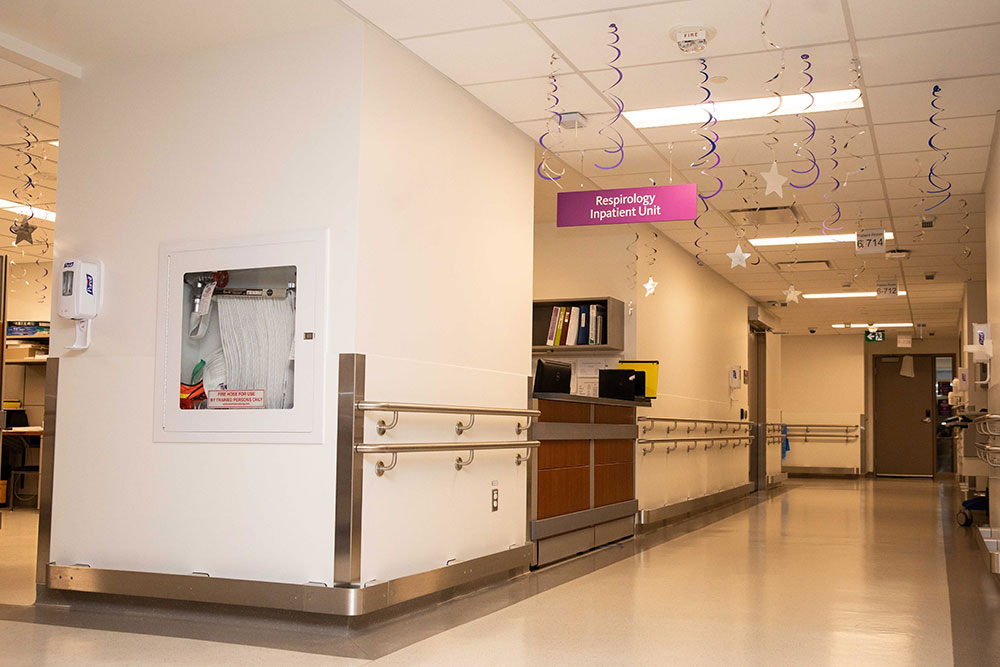 The Peter Gilgan Patient Care Tower (PGT) is part of the larger St. Michael's 3.0 redevelopment project. The tower was made possible by Peter Gilgan, the founder and CEO of Mattamy Homes, who made a historic $30 million donation to St. Michael's, and by Element Fleet Management, who contributed an additional $15 million. A massive thank you to Peter Gilgan, Element Fleet Management, and the many other donors whose generous contributions made the PGT a reality for Unity Health Toronto's staff and patients.
Special thanks to Susan Tadic, Registered Nurse; Poonam Sisoda, physiotherapist; and Suzzy Marocha, Registered Nurse for providing background that contributed to this article.
By: Elizabeth Benner