Virtual awards ceremony celebrates a century of care in a challenging time
May 05, 2021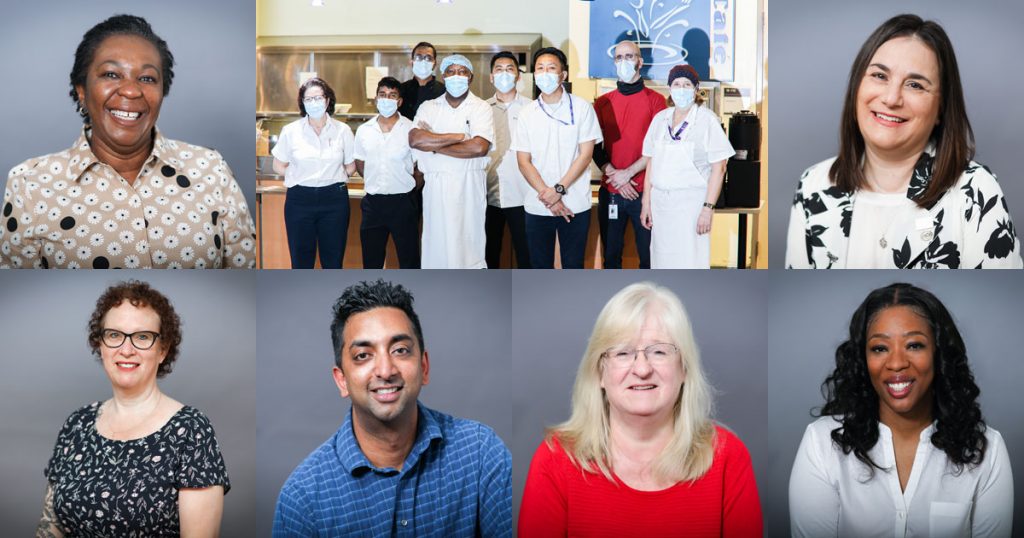 On May 3, we celebrated 100 years of compassionate, quality care instilled in us by the Sisters of St. Joseph of Toronto, who founded St. Joseph's Hospital in 1921 to provide health care in Toronto's west end.
St. Joseph's Mission Day recognizes the many ways that Unity Health staff, physicians, learners, volunteers and Patient and Family Partners express our mission and values through the care they provide and the way they treat each other.
On Monday, nearly 200 people tuned into the virtual awards ceremony co-hosted by Tim Rutledge, President and CEO of Unity Health, and St. Joseph's site leads Dale Clement, Vice President of Clinical Programs, and Dr. Kunuk Rhee, Vice President of Medical Affairs. They presented the Our Shared Values Awards to honour staff, physicians and teams who exemplify a commitment to our values of Community, Compassion, Excellence, Human Dignity and Inclusivity.
"St. Joseph's was founded on the heels of the 1918 Spanish Flu, which fills me with hope for our own post-pandemic future," said Vanessa Nicholas-Schmidt, Manager of Mission and Values. "I want to thank our teams for continuing to show up for our patients, families and each other with courage, creativity and passion."
The ceremony, which was planned by Nicholas-Schmidt and Donna Romano, Manager of Mission and Values, included excerpts from each of the recipient's nominations. Here are some of their stories.
Dayalan Thevathasan and the Lakeside Café team
Manager of Hospitality Services
Winners of the Community Award for an individual or team that embraces diversity, trust, joy and teamwork to fulfill human potential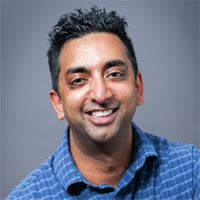 According to their nominees: "At the start of the pandemic, Dayalan organized take-home meals, which meant that I could provide a nutritious meal for my family, even though I was drained. It also meant that I could deliver a home cooked meal to my brother, who was afraid to go shopping.
"The Cafeteria team shares traditional dishes and home recipes with patrons of the cafeteria. During the pandemic, Dayalan took this diverse menu to another level with his 'Breakfast from Around the World' campaign. But he didn't end it at just the food. He transformed the cafeteria with flags, music and decorations, transporting customers to the various parts of the world being featured.
"When we used to place catering requests for our department, the Cafeteria team would accommodate them all, even the last minute ones. When we held on-site conferences, part of the success was due to the Cafeteria team's work, dedication and the quality of their food."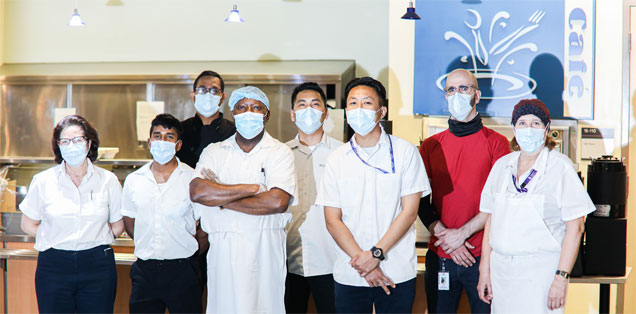 Monica Figueiredo
Clinical Nurse Educator, Mental Health and Addiction Services
Winner of the Inclusivity Award for an individual or team that fosters an inclusive, welcoming environment where everyone is treated equitably and without judgment.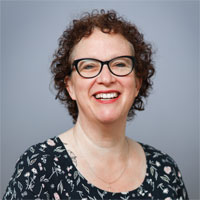 According to her nominee: "Monica has been tireless in her efforts to make sure that transgender and non-binary patients are treated with dignity and respect. Staff didn't always understand the impact of misidentifying someone but they now refer to patients by their preferred name and pronouns.
"In Mental Health, we often treat patients in acute emotional distress. Staff care deeply for our patients but may not always have experience with rare disorders or know the best way to handle them. Monica goes the extra mile to ensure that staff learn the necessary techniques, while promoting patient dignity.
"We had a patient last year who would self-harm during dissociative episodes. With Monica's help, we put strategies in place to better manage the episodes and we held debriefs after each one. Monica would also meet with staff and the patient to talk about what went well and how we could do better."
Pat Pollard
Independent Dialysis Coordinator
Winner of the Excellence Award, for an individual or team that strives to achieve the best care and quality through innovation and continuous improvement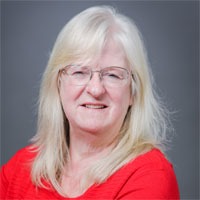 According to her nominee: "Pat introduced the program to 'Sid,' a model with a peritoneal dialysis catheter that helps patients learn how to dialyze before they train on their own catheter. Under Pat's leadership, we started an education event that grew into the annual Renal Educational Symposium.
"During COVID-19, Pat worked tirelessly to organize one-on-one, socially-distanced and virtual sessions. Pat supports staff education through regular "lunch and learns" and creates an environment where our team is inspired to look for opportunities to enhance patient care.
"After receiving her COVID-19 vaccine, Pat sent out a message to the entire Renal Program, sharing her positive experience and encouraging us to get vaccinated. This is critical to protect our high-risk patient population."
Melanie York and Dora Asare-Ababio
Clinical Nurse Specialists, Geriatric Emergency Management
Winner of the Human Dignity Award, for an individual or team that recognizes an individual or team who affirms that every person has sacred value and is worth of respect.
According to their nominees: "Melanie and Dora often consult on Emergency Department patients with dementia. Rather than focusing on what the patients can't do, they focus on what the patients can do. They treat them with compassion, patience and respect, restoring the patients' confidence and dignity.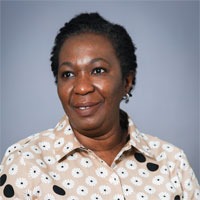 "With all of our elderly patients, Melanie and Dora take an interest in the patients' stories. They're active listeners and they advocate for the patients and support their independence.
"I'm often amazed by the level of detail in Melanie and Dora's discharge plans, and how they're able to execute something as complex as sending a patient directly from the Emergency Department to a rehabilitation centre. They care deeply for our elderly patients and want the best for them, regardless of how much time and effort it may take."
Maria Rugg
Palliative Care Nurse Specialist
Winner of the Compassion Award for an individual or team that enables health and healing by understanding each person's needs and by providing care with kindness and sensitivity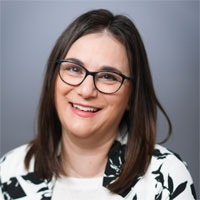 According to her nominee: "When a substitute decision maker has wishes for a patient that we don't think the patient would want for themselves, Maria's approach exemplifies compassion – not only for the patients, whose values she upholds – but for their loved ones and our staff.
"Maria masterfully walks the line between advocating for a patient's end-of-life goals and acknowledging the family's grief. Her commitment to compassionate care has profoundly influenced the lives and deaths of her patients and brought meaning and healing to their loved ones.
"At the start of the pandemic, Maria became a constant fixture on our COVID-19 isolation wards, setting up virtual visits between patients and families, to provide some semblance of connection in the dying process. She was an embodied presence at the bedside when physical presence was all too scarce."
These excerpts have been edited and condensed.