Two clinical recycling programs expand from St. Joseph's to St. Michael's Hospital
April 15, 2021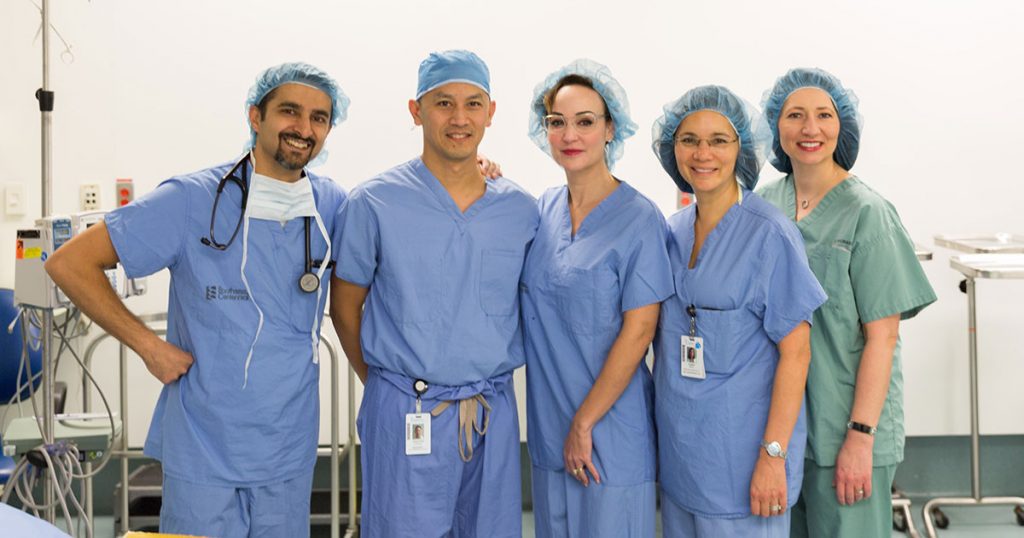 By Selma Al-Samarrai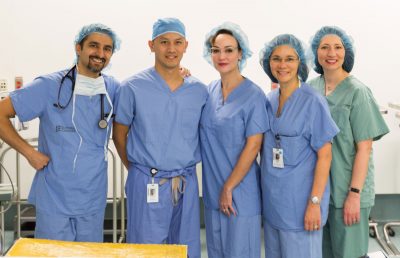 Hospitals produce a huge amount of waste. According to Practice Greenhealth, operating rooms can generate more than 30 per cent of a facility's total waste and over 60 per cent of its regulated medical waste.
This month, Unity Health Toronto took a major step toward reducing this number and improving its environmentalism by introducing two programs aimed at reducing surgical waste at St. Michael's Hospital. These programs were both first implemented at St. Joseph's Health Centre, and have since resulted in significant reductions in landfill waste and associated costs.
The first program, made possible through a partnership with Stryker Sustainability Solutions, newly enables the collection and reprocessing of many single-use biomedical devices in St. Michael's Operating Rooms. This includes expensive specialized surgical instruments that were previously discarded in the costly sharps waste stream, as well as many other devices that were previously discarded as general waste.
"I think everyone agrees that diverting as much waste as possible from landfills is the right thing to do. At a human level, it feels good to know that we are protecting the environment for the next generation while delivering excellence in surgical care today," said Tasha Osborne, Senior Director of Surgery and Critical Care at St. Michael's.
At St. Joseph's, this program was implemented over two years ago, and in 2020 alone, the hospital diverted nearly half a ton of single-use biomedical device waste from landfill and saved thousands of dollars in both sharps waste costs and purchasing costs.
"The Stryker Sustainability program is an example of a circular economy which is the holy grail of sustainability, whereby we move away from the linear 'extract-manufacture-discard' model. This not only reduces consumption of our finite resources but remanufacturing also uses less energy and creates less waste," said Dr. Ali Abbass, St. Joseph's anesthesiologist who brought this program to St. Joseph's in 2018.
The second program that's starting at St. Michael's this month is the PVC 123 recycling program. This program recycles medical devices such as IV bags, oxygen masks and tubing, that are made of Polyvinyl Chloride (PVC), a plastic that is not accepted in traditional plastics recycling programs.
In 2016, St. Joseph's – under Dr. Abbass' leadership – became the first hospital in North America to recycle medical PVC devices in its Operating Rooms. In fact, last fall, St. Joseph's co-launched PVC 123, the first national Medical PVC Recycling Partnership sponsored by Environment and Climate Change Canada and the Vinyl Institute of Canada to promote PVC recycling to other Canadian hospitals.
Last month, the St. Joseph's dialysis team also started this recycling program, further demonstrating the strong momentum of sustainability that's sweeping across Unity Health Toronto.
Late last year, the Green Team at St. Michael's Family Health Team clinics eliminated the use of exam table paper in all of their patient rooms in the Sumac Creek and Health Centre at 89 Bond clinics. After implementing a process where all patient beds had to be completely wiped down, they realized exam paper was no longer necessary. When Dr. Abbass learned of this new process, he immediately got in touch with the team and is now looking into implementing this in other areas of Unity Health, including the Family Medicine and Paediatrics departments at St. Joseph's.
"It is really heartening and exciting to see the momentum that is building at Unity Health. It is clear that the very provision of the quality health care we provide every day for our patients has a staggering impact on the very environment in which we all exist. Some is unavoidable but there is much that we can mitigate," said Dr. Abbass, whose ongoing sustainability work at St. Joseph's has earned him the additional title of Chief of Environmental Stewardship and Sustainability.