'A world of difference': How a groundbreaking procedure at St. Michael's helped a woman give a life-saving organ donation
April 30, 2021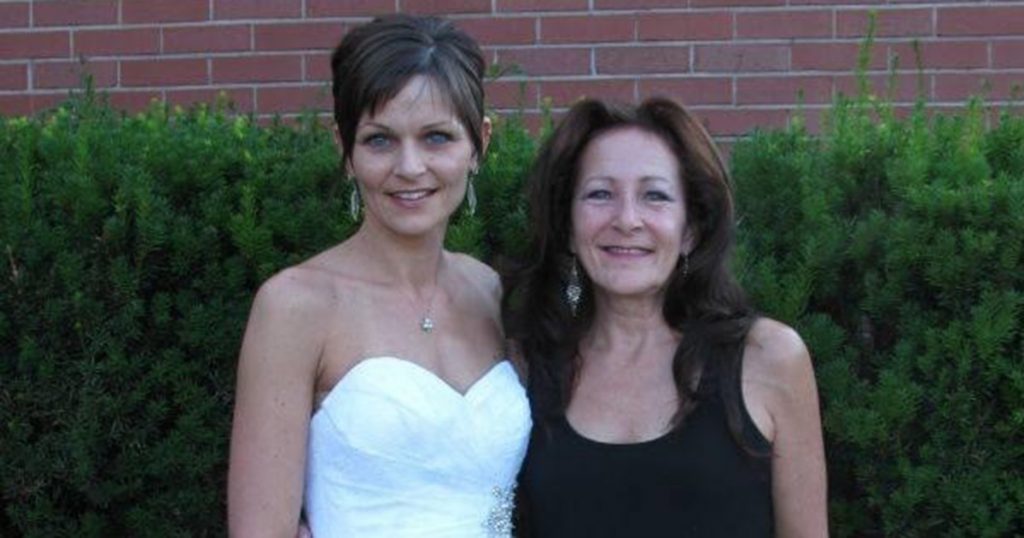 By Jessica Cabral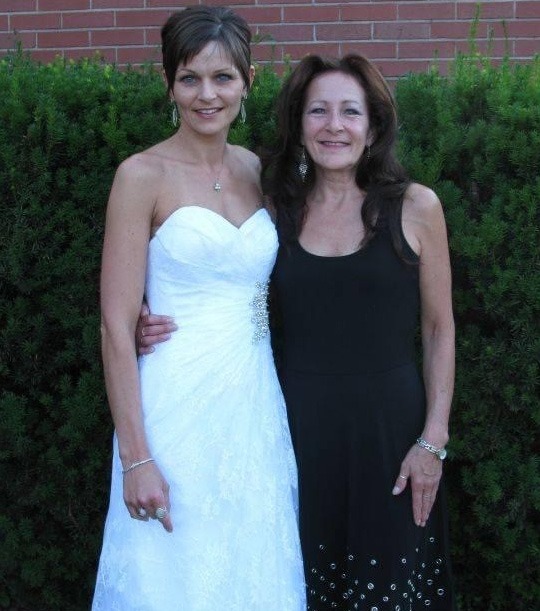 Jennifer wasn't surprised at all when her mother Dawn decided to register as an organ donor. It aligned with her values as a caring, thoughtful and selfless person and reflected her life-long calling to take care of those around her, both as a mother and in her work.
After a 30-year career in real estate, Dawn attended Oxford College in Peterborough to train as a personal support worker. She graduated in 2019 and quickly secured a job.
"She had always been a hard worker and work often came before her dreams. When she realized her dreams later in life, she was extremely happy that she got hired at a long-term care facility in Peterborough where she helped people every day. She truly cared about all of the people she looked after," explained Jennifer.
This month, Dawn suffered a severe brain injury after an accidental fall in her home. When she arrived at the Trauma and Neurosurgery Intensive Care Unit (TNICU) at St. Michael's Hospital, the family agreed to withdraw life support to allow for organ donation and to honour Dawn's final wish.
Fulfilling the wish
In a unique and complex operation, Dawn's care team at St. Michael's combined two methods to perform a special procedure that extended the amount of time surgeons had to retrieve the life-saving organs. Although Dawn was unable to donate her kidneys as originally planned due to time constraints, this procedure allowed her to donate both of her lungs. This is only the second time a procedure of this kind has been done in Ontario.
The procedure is referred to as "NPOD after DCD." DCD stands for donation after circulatory death, a retrieval procedure of organs for transplantation after all life-sustaining treatments are removed and the heart ceases to beat. NPOD stands for non-perfused organ donation, an innovative technique that allows for lung donation after an unexpected death. Combining the two helps to alleviate some of the challenges of both donation methods.
"While many people consent to DCD donation, the patient has to pass away within a certain window of time in order to donate and it is very difficult to predict when someone will pass away. Sometimes the window to recover organs for DCD can time out and a patient can lose their opportunity to be a donor, which can be extremely devastating for families. By using an NPOD, we extended the donation window from three hours to up to 24 hours allowing the patient to donate both of her lungs," explained Erin Wagner, the Trillium Gift of Life Coordinator on site during the procedure.
After the window of eligibility for a DCD passed ruling out the ability to retrieve Dawn's kidneys for donation, the care team huddled and determined that an NPOD was another suitable option. This option meant that the surgeons would be able to procure her lungs and fulfill Dawn's wish to be an organ donor.
Wagner approached the family to offer this different form of donation, and the family agreed. Following NPOD protocol, the team used intubation and ventilation to preserve the quality of the lungs and relocate to the operating room.
"The team at St. Michael's were phenomenal to work with. There was so much support, teamwork and collaboration," said Wagner. "Their ability to pivot and be innovative while continuing to support the family was admirable."
Jennifer and her family were touched by the team's efforts to make accommodations and fulfill her mother's last wish to be an organ donor.
"When my mother didn't pass within the three-hour time period to allow for her kidneys to be donated, it hurt and I was very upset because there was hope that she would be able to save the lives of a couple people," said Jennifer. "But when the team told me that they could use her lungs, it helped make the situation a bit better knowing that she could still help someone else."
The future of donation
For Joel Persaud, Registered Nurse in the TNICU and the nurse assigned to Dawn, the NPOD after DCD was a proud moment for the team. The success of the NPOD after DCD demonstrates how well this procedure can work and leads the way to extending the window of opportunity for organ donation. In the future, Persaud believes that this technique could be replicated to help more donors save lives.
"This procedure offers us an avenue to expand the donor pool and provide hope for people who are waiting for an organ transplant. This method was unique to transplanting lungs, but maybe one day we can translate this to other organs," Persaud said.
Persaud, inspired by the TNICU's Three Wishes Program, presented Dawn's family with a small keepsake to commemorate her life. He printed Dawn's cardiac strip with her heartbeat, her name and the date, placed it in a vial and wrapped a ribbon around it – a gift that Jennifer said emphasized Persaud's compassionate care.
"Nothing can replace a loved one. Nothing can replace a mother. But to be able to help out Jennifer and her family was an honour for me. I was so happy that I was able to make a small difference for her," Persaud said.
The NPOD after DCD procedure marks a significant milestone in St. Michael's organ donation work and opens the door to allow more donors to provide recipients with the gift of life.
"Donation is going to save somebody's life. My loss is great, but for me, the comfort in knowing that I helped another family keep their loved one and to allow that recipient to have a chance at a better life, or a chance at life at all, it makes a world of difference," said Jennifer.
April is Be A Donor Month. Register to be an organ donor or check your status.