'Never-before-seen opportunity': How our scientists tackled a new and present threat
March 18, 2021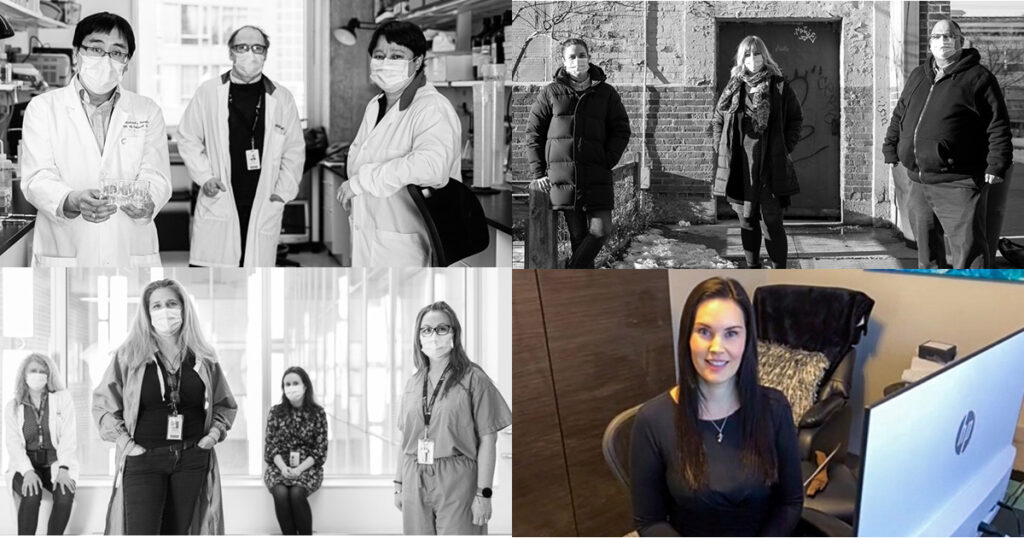 ---
By Ana Gajic
Starting in March and lasting until the summer, COVID-19 disrupted one of Unity Health's pillars: Research. At the time, few Unity Health researchers were focused on COVID-19, and recruitment for studies not related to the virus and those deemed non-essential were halted due to lockdown.
But in a remarkable pivot, Unity Health scientists earned more federal funding for COVID-19 research last year than any Toronto research hospital or network, offering critical new insights in the global race to understand and contain the virus. More than 135 articles on COVID-19 have been published in peer-reviewed journals. Meanwhile, scientists who have kept up their non-COVID-19 research continue to advance their work. Natural collaborations between the three hospital sites have taken advantage of our strength as a network.
How did our scientists adapt to the pandemic reality? Here's a closer look at four projects that have flourished since the shut-down: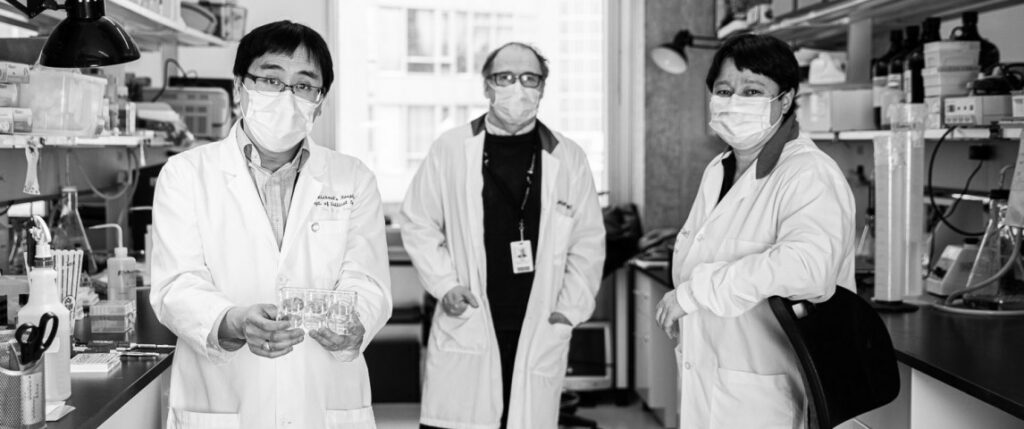 The question: Can we help cells defend themselves from the SARS-CoV-2 virus?
The leads: Dr. Katalin Szaszi, Dr. Andras Kapus and Dr. Warren Lee, Keenan Research Centre for Biomedical Science
The impact: When viruses enter a cell, they overtake its functions to force the cell to produce and assemble the virus. The virus responsible for COVID-19, for example, carries proteins that shut down the SOS signal a cell sends out to warn other cells that a virus is present. That way the virus is free to covertly take over one cell and leave to infect other unassuming cells.
All cells are equipped with the capacity to fight viral infections but this is often insufficient to counteract the attack.
Dr. Szaszi and Dr. Kapus had long been interested in cells under stress and the defenses they mobilize – particularly in kidney disease. When COVID-19 arrived, they decided to study how a cell recognizes a virus entering and how the virus prevents the cell from fighting back. The long-term question is whether there's a way to boost the natural antiviral defenses of the cells, preventing widespread infection.
"When you're setting up a project, the first thing you need to do is set up all the tools. If you have all the tools and something comes up that is exciting and interesting you can jump on it like we did," Dr. Szaszi said.
Before the pandemic, Dr. Lee's lab studied how flu and coronaviruses impact the lung. He had created a coronavirus lab model to replicate what happens when a virus hits the body. Collaborating with him, Dr. Szaszi and Dr. Kapus have been able to expand their cellular exploration with a model of the virus.
Decoding how to stop a virus from interfering with a cell's core functions could help the team design an intervention, like a drug, that would boost the cell's antiviral defenses. Though these are long-term investigations, Dr. Szaszi said a better understanding of the virus we're working with now could lessen the blow of future pandemics.
"The solution is hidden somewhere to prevent the next similar pandemic," Dr. Szaszi said.
The study builds on the collaborative work of excellent team members from each lab including, Dr. Michael Kofler, Dr. Shruthi Venugopal, Qinghong Dan and Elyse Latreille.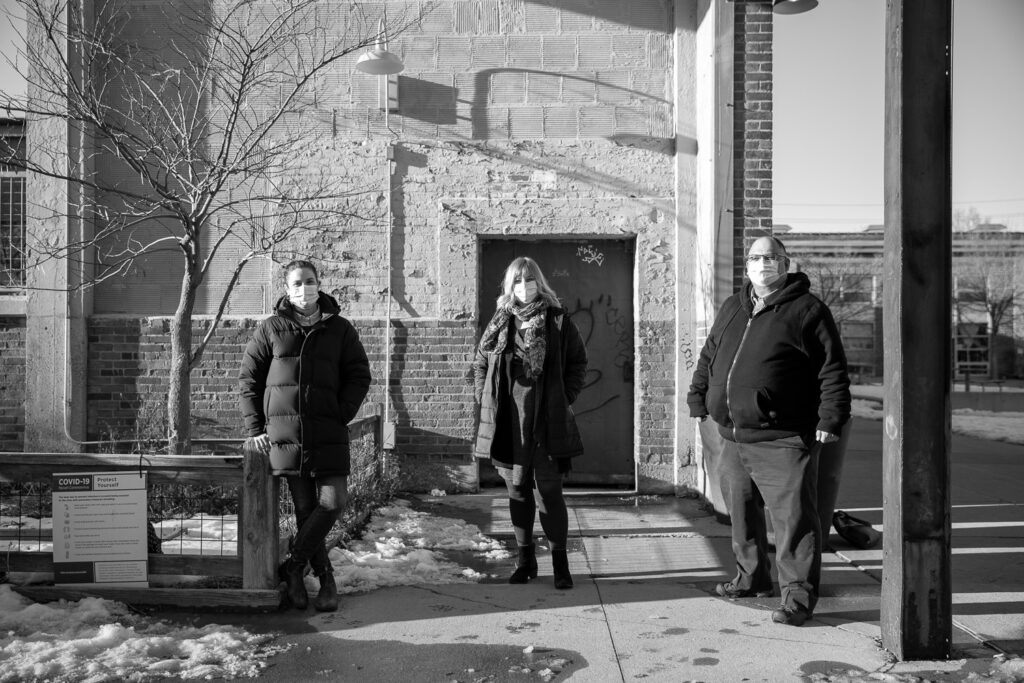 The question: How do we support people experiencing marginalization during a public health crisis?
The leads: Dr. Michelle Firestone and Dr. Ahmed Bayoumi, MAP Centre for Urban Health Solutions
The impact: March 2020 caused changes to many community agencies and programs that provide essential support to those who are experiencing homelessness, poverty, incarceration and substance use.
Understanding the toll this could take on people who experience marginalization, the MAP Centre for Urban Health Solutions got to work. With 35 scientists, people living in communities, and partners and providers from community agencies like Lorie Steer from The Neighbourhood Group, Dr. Bayoumi and Dr. Firestone launched a multi-pronged study.
The study aims to describe how the public health response has impacted people who are experiencing marginalization and develop and implement solutions that help mitigate risks and enhance access to health and social services. Their findings could change the way the health and social service system responds to threats like COVID-19 to protect and support urban populations.
With the most researchers ever listed on a MAP Centre for Urban Health Solutions project, the team has created a web of committees and teams to address different aspects of marginalization. Each team is co-led by a scientist and a provider or someone with lived experience, ensuring accurate and relevant data capture.
Community-based research is what MAP does best, and with this project they are looking past the pandemic to support the people who are impacted by their research. For them, the last year has underscored the importance of 'community' in community research.
"As a researcher I'll never underestimate person-to-person interactions," Dr. Firestone said. "In community-based research, there is value in sitting around the same table to laugh and visit. The pandemic has propelled us to find new ways to build connections for this project."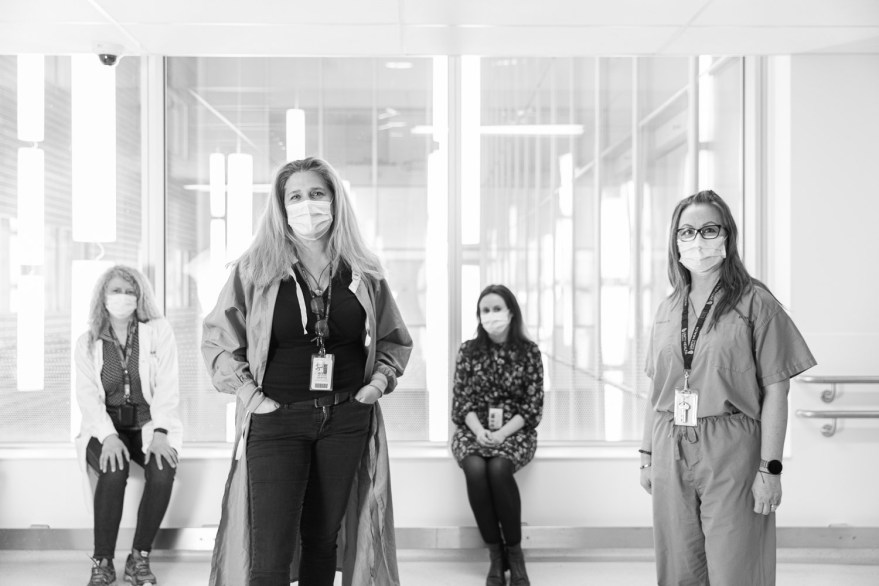 The question: Can precision medicine help target the most at-risk of deadly disease?
The lead: Dr. Claudia dos Santos
The impact: If a lab test could tell you which patients would recover quickly from COVID-19 and which would require a ventilator and an ICU bed, you would be able to deploy resources and tailor treatment specifically for the individual.
Precision medicine based on genetic make-up is not new, but its application to COVID-19 is something Dr. dos Santos has pivoted to in the last year. Leading the genomics components of studies like The COVID-19 Longitudinal Biomarkers of Lung Injury, Dr. dos Santos hopes to peer into a person's molecular make-up to understand if there is a signal – called a biomarker – that will warn us of which patients will fare better than others.
"Never have we had so many patients with acute respiratory syndrome present to us simultaneously with this degree of injury," she said. "The sheer volume of patients presenting to the ICU, although tragic, provided us with a never-before-seen opportunity to learn more about this devastating disease."
Dr. dos Santos is also one of the co-investigators for the Canadian COVID-19 Prospective Cohort Study (CANCOV). She will co-lead the genomic components of this Canadian study that aims to determine risk factors associated with outcomes of COVID-19 and create prediction models around the disease. Recent studies have shown the need for life support and mechanical ventilation is associated with often long lasting impacts on survivors of ICU care.
Together, the PRecision meDICine in CriTical care (PREDICT) team including Marlene Santos Senior Research Coordinator; Dr. Valeria Di Giovanni, Biobank Manager, and Dr. Pamela Plant, Genomics Specialist, is biobanking and analyzing donated samples from patients with COVID-19 to shed new light into how specific individuals respond to the virus.
To fast-track the research, they have brought basic science to the bedside by building a new research station inside the St. Michael's MSICU and hope to replicate it at St. Joseph's.
"COVID-19 was the engine that allowed a vision for precision medicine for critical care to crystallize. New knowledge will not only be critical in the fight against this pandemic but also to prepare us for any future pandemic."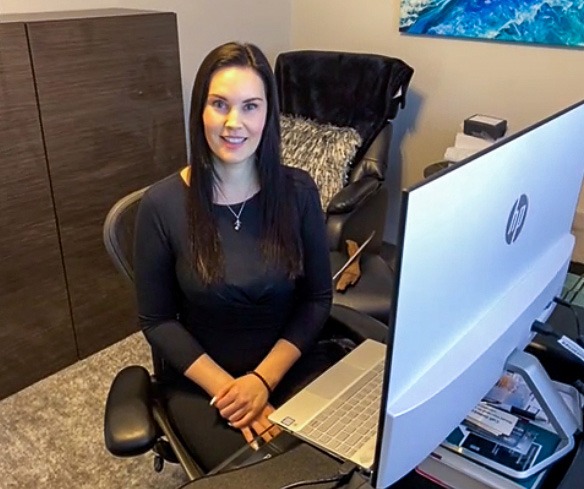 The question: How can existing research shed new light on the COVID-19 response?
The lead: Dr. Andrea Tricco, Director of the Knowledge Synthesis Team, Knowledge Translation Program
The impact: When the world needs answers to a novel question, leaders and decision makers turn to existing research. Often, there are many academic papers published around a topic or a topic adjacent to it that, when looked at collectively, shed new light on an issue.
That's where the Knowledge Synthesis team comes in. They conduct rapid reviews to inform global guidelines and responses to pressing health problems. Leading a national body called the SPOR Evidence Alliance, which delivers rapid reviews to decision makers, Dr. Tricco works to capture a global picture of knowledge and categorize it in one study. While systematic reviews take about a year, Dr. Tricco's team normally has the ability to conduct rapid reviews in three months.
During COVID-19, they have done it in 10 days or less.
Since the start of the pandemic, Dr. Tricco's team has provided reviews for the World Health Organization, the Public Health Agency of Canada, and the Ministry of Health, which have led to international, national and provincial changes to our approach to treating, preventing and understanding COVID-19. They have been at the forefront of helping world leaders understand this disease.
"At the start we had nothing to go by so we were searching studies on previous pandemics like SARS and MERS to inform the response to this one. Now there is so much more knowledge and our reviews continue to evolve."