Dr. Sharon Straus answers common questions about COVID-19 vaccines and older adults
February 16, 2021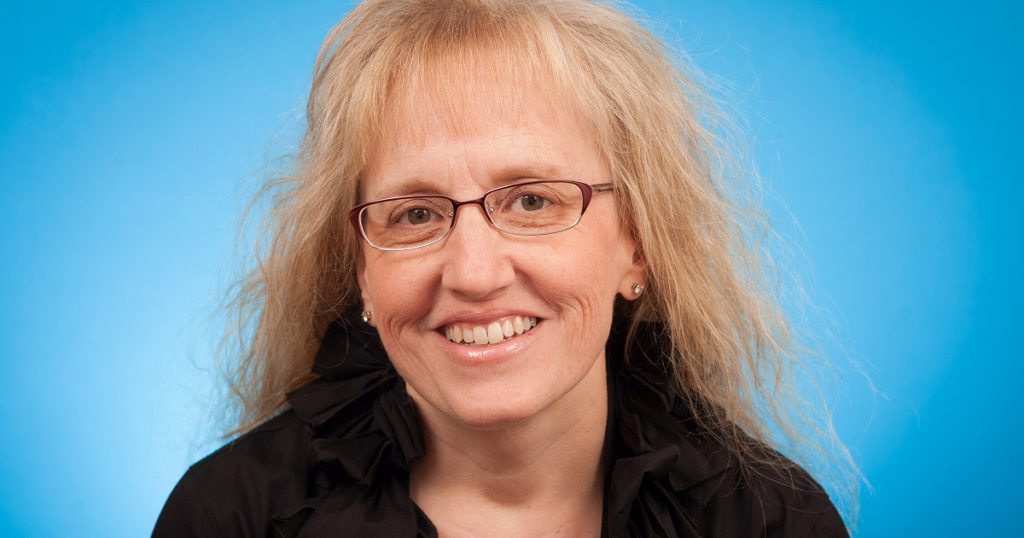 February 16, 2021
By Hayley Mick
As COVID-19 vaccination ramps up, many Canadians have questions about the vaccines, their impact and safety. This is also true for long-term care residents and their caregivers, who have been disproportionally impacted by the virus and are among the first priority groups to receive the vaccines.
On Thursday, our Dr. Sharon Straus, Physician-in-Chief of St. Michael's Hospital and Director of the Knowledge Translation Program of the Li Ka Shing Knowledge Institute, will answer common vaccine-related questions at a virtual town hall hosted by The Globe and Mail and The Royal Society of Canada – part of a series offering the latest insights and data required to understand the largest vaccine rollout in Canadian history.
Here, she speaks about the use of COVID-19 vaccines in older adults and explains why the solution to challenges in long-term care can't be one size fits all.
What do you wish more people knew about what is happening in long-term care and other homes for seniors?
The pandemic has highlighted factors previously identified as needing attention in long-term care homes. Unfortunately, these issues aren't new. They include inadequate attention to resident complexity and frailty, failure to support the people working in these homes, and a lack of integration of long-term care within our health and social systems.
Residents and staff working in long-term care homes were among the first groups to receive the COVID-19 vaccine. Why is this important and what do you think of the rollout so far?
This move is aligned with the recommendation from the National Advisory Committee on Immunisation: All residents and staff of congregate living settings that provide care for older adults should be priorities because of the large number of outbreaks associated with a high number of fatalities in these settings.  In particular, residents of these facilities are often older and frail, which increases risk of severe outcomes from COVID-19. Given what we've seen with this pandemic, I believe this recommendation is critical to implement.
I doubt that anyone in Canada would say that we are completely satisfied and happy with the vaccine rollout. Concerns around the supply chain have come to the forefront and I think we are all disappointed at this given that we had months to prepare for this and to develop a national implementation strategy. The supply chain issues are similar to the ones that we encountered from the beginning of the pandemic with shortages of N95 masks and hand sanitizer. Many people have said that if this was a military war, we would have figured out how to make weapons and ammunition much more quickly than what we're seeing with regards to response times on supply chain shortage in this public health crisis.
How has your research informed your perspective on this?
As a geriatrician, I look after people aged 65 years and older who have complex health concerns. As a clinical epidemiologist, I focus on knowledge translation, which is about optimizing the use of research evidence to inform practice and policy decision making.  Worldwide, a lot of money is spent on research production and a large proportion of this is wasted when we don't make efforts to ensure research results are used.
Since the pandemic began, our research team has worked on rapid reviews for the WHO, Public Health Agency of Canada and various provincial health ministries in Canada to address COVID-related questions. For example, in March, we led the scoping review for the WHO to inform their guidance document on outbreak management in long-term care homes.
I am a member of the Royal Society of Canada's COVID-19 Task Force and in June, we released a report on COVID-19 in the LTC sector and outlined recommendations based on the evidence. These focused on strategies such as national standards for long-term care staffing to ensure optimal staffing numbers and mix, appropriate compensation for workers including benefits and sick leave, and engagement of residents, their essential care partners and the workforce. We subsequently led work on models of care and vaccine hesitancy.
Over the past year, my research team has also been working with more than 40 partners (including the Public Health Association of Canada, Ontario PSW Association, CFHI, Family Councils of Ontario, Regional Geriatric Program) on implementing a tailored strategy to support wellness, infection prevention and control and vaccine uptake in long-term care homes. This work, led by myself and four colleagues across the city, has led to the creation of a variety of resources that are available to support long-term care homes, and are available online.
What is important for people to know about the use of COVID-19 vaccines in older adults? Are there any common myths or misperceptions you would like to address?
I would encourage people to reach out with their questions. We need to ensure people have relevant information to inform their decision making. We have been working with the Ontario PSW Association on addressing some of the questions and concerns around the vaccine and have prepared an infographic that addresses many of these.
People need to know that the vaccines are safe and no shortcuts were taken to develop and approve them. Millions of doses have been given worldwide with few serious adverse events. Health Canada posts national data on adverse events, which are continuously updated, and I'd encourage people to look at these data on their website.
None of the approved vaccines have been made with any fetal tissue or animal products, and religious leaders from various faiths, including Muslim, Catholic, Hindu and Jewish leaders, have issued recommendations to take the vaccine.
People also need to know that if they have already been infected with COVID-19, they should still get the vaccine. Recovering from COVID-19 is not a substitute for vaccination.
Ultimately, vaccines have a role to play in protecting older adults, but wearing a mask and other PPE, practicing hand hygiene, and practicing physical distancing will still be required after vaccination. These measures remain critically important and are effective.
How has your research informed your perspective?
Changing behaviour is not easy, whether that is sustaining use of PPE or social distancing measures or implementing a vaccine strategy. One size doesn't fit all, and we need to tailor our approaches to barriers and facilitators identified in each setting and monitor and revise our strategies for implementation as needed.  For example, in the long-term care home setting, if a staff member needs to quarantine yet they don't have sick leave or benefits, how would they support their family members? Many of these individuals live in multigenerational households and care for children and parents. Who will care for these individuals?
Successful management of outbreaks requires that we provide 'wraparound care' for these individuals, which often isn't readily available across different settings.
Is there anything else you'd like to add?
I'd like to say thank all of my colleagues in the hospital. It has been a long year and I'm grateful for the collegiality, caring and professionalism that I feel privileged to witness each day when I step into the hospital. The commitment that is shown to the patients, the learners, as well as our academic mandate has been inspirational. Each day has brought new challenges and I know that together, we will be able to continue to meet these challenges. The patients, learners and faculty in my department are likely tired of hearing me say this, but I do feel I have the best job in the world, and it is because of them.