Virtual awards ceremony celebrates the work of St. Michael's staff during COVID-19
October 06, 2020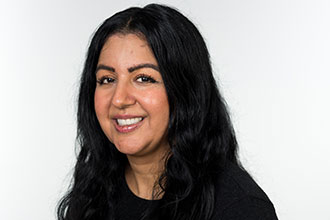 By Anna Wassermann
Since COVID-19 began, many annual celebrations at St. Michael's Hospital have been cancelled or postponed to ensure the safety of our people and patients. But on Sept. 29, Unity Health Toronto's Mission Integration team found a way to safely uphold one of the hospital's longest-standing traditions.
St. Michael's Feast Day recognizes the hospital's mission and values and culminates in the presentation of the Our Shared Values Awards, which honour a select group of staff, physicians, volunteers and teams who exemplify a commitment to these values.
On Tuesday, nearly 200 people tuned into a virtual awards ceremony co-hosted by Tim Rutledge, President and CEO of Unity Health, and Beth Johnson, former Executive Director of Mission Integration, Volunteer and Visitor Services, who celebrated her last day at Unity Health on Sept. 30.
It provided a moment of reprieve and reflection as the network enters Wave 2, said Johnson, who planned the virtual ceremony with Vanessa Nicholas-Schmidt and Donna Romano, Managers of Mission and Values.
"I'm continuously inspired by the ways our people show up with courage, creativity and passion to serve our community during COVID-19," said Johnson. "Many of our recipients received nominations for the innovation and empathy they've shown during such an extraordinary time. It was wonderful to take a moment to celebrate the ways in which our people continue to uphold our mission and values in the face of persistent challenges."
The ceremony included excerpts from each of the recipients' nominations. Here are some of their stories.
Monica Bath
Clerical Assistant at 80 Bond Inner City Health
Winner of the Human Dignity Award, for an individual or team who affirms that every person has sacred value and is worthy of respect.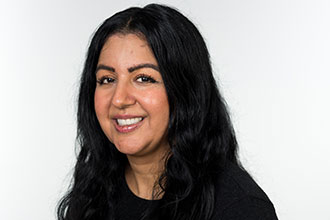 Monica Bath
"Monica creates an environment that recognizes patients as whole persons with stories and contributions of value. She remembers the names and personal milestones of our patients and her colleagues. She checks in on how your day is going, asks if you need a coffee or stops to give a hug.
"Monica is unbelievably kind with our elderly patients. One day, worried about a patient with cognitive deficits, she spent her lunch hour accompanying the patient in a taxi home before coming back to the clinic to continue her work day.
"Some of our patients don't have a smartphone or computer, which has presented unique challenges during COVID-19. Monica has strategized with many of our patients who are used to walking in to ensure they receive the right care."
Kelly Pipala
Hemodialysis Support Assistant
Winner of The Compassion Award, for an individual or team who enables health and healing by understanding each person's needs and by providing care with kindness and sensitivity.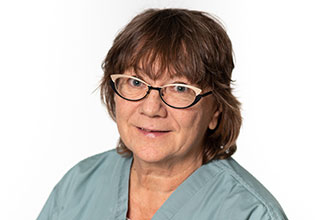 Kelly Pipala
"Kelly often sits with patients, listens to them and provides emotional support. One day during COVID-19, she arranged with a patient's family, who were worried about their mother, to call on FaceTime. This gave the patient and family a chance to speak face to face.
"The most impressive and heartwarming things Kelly gives our patients is her time, attention and love. One of our patients came to dialysis in the middle of winter with inappropriate footwear. Kelly noticed and went to the Rotary Club downstairs and picked out a pair of boots for her.
"Kelly often does things like this for our patients. Many have limited financial means and if it isn't a piece of clothing to make them more comfortable, it's a sandwich for someone in need. Kelly goes above and beyond for our patients every day."
Cardiac and Vascular Surgery Inpatient team
Winner of the Excellence Award, for an individual or team who strives to achieve the best care and quality through innovation and continuous improvement.
Use the dots or arrows to scroll through the gallery
1 / 6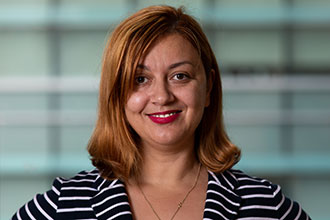 Some of the many 7CC Cardiac and Vascular Surgery Inpatient Team members
2 / 6

Some of the many 7CC Cardiac and Vascular Surgery Inpatient Team members
3 / 6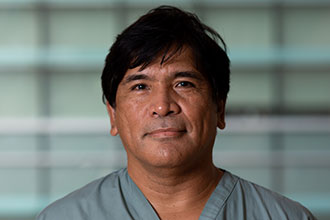 Some of the many 7CC Cardiac and Vascular Surgery Inpatient Team members
4 / 6

Some of the many 7CC Cardiac and Vascular Surgery Inpatient Team members
5 / 6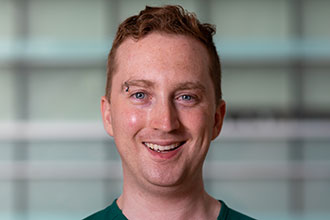 Some of the many 7CC Cardiac and Vascular Surgery Inpatient Team members
6 / 6

Some of the many 7CC Cardiac and Vascular Surgery Inpatient Team members
"When the hospital's Code Blue protocol was changed at the start of the pandemic, the team provided meaningful feedback, including a request to have non-rebreather masks hung outside each room for quick access when a patient is found unresponsive.
"After their first Code Blue, the team debriefed with learnings and solutions. One solution that's really made a difference is using an assignment sheet and having roles assigned each shift. We observed a remarkable difference in our unit's response to subsequent codes.
"Another example of the team's excellence and compassion came when they were caring for a patient whose goals for care weren't aligned with the family's goals. Together, the team found a way to manage the patient until both patient and family could come to a decision. With COVID-19 restrictions in effect, the team worked hard to arrange family meetings and regular updates."
Jasmine Errett and Tamiko Bown-Kai
Emergency Department Nurses
Winners of the award for Community, for an individual or team who embraces diversity, trust and teamwork to fulfill human potential.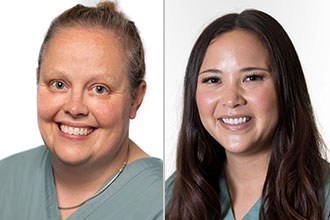 Jasmine Errett and Tamiko Bown-Kai
"Jasmine and Tamiko recognized the devestating impact of COVID-19 on homeless and underhoused people in Toronto and on behalf of the Emergency Department team, they reached out to ED leadershp and the St. Michael's Hospital Foundation to brainstorm how they could help.
"In April, they launched the "St. Michael's Hospital Toronto Giving Back to the Community" fundraiser on CanadaGives, with a goal of raising $10,000 to support Fred Victor, Sojourn Houses, Dixon Hall and The Salvation Army. Response to the campaign was tremendous and nearly $41,000 was raised to support 10 Toronto-based organizations.
"As eye witnesses to the suffering of the homeless community, they stood to make a difference. And they helpded us all remember our sense of community within and beyond the ED, bringing joy and a reorientation to our purpose as caregivers at St. Michael's."
Jacqueline Chen
Clinical Leader Manager of Sumac Creek Family Health Team
Winner of the Inclusivity Award, for an individual or team who fosters an inclusive, welcoming environment where everyone is treated equitably and without judgement.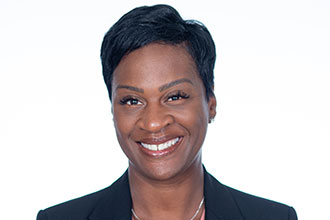 Jacqueline Chen
"Jacqueline Chen has been a driving force behind the development of a new high-performing team at Sumac Creek Health Centre. She created a safe and welcoming environment for all team members, where staff report feeling accepted, are cared for without judgement and encouraged to take on new roles to reach their full potential.
"The team and clinic were initially met with caution from members of the community who didn't trust that the hospital would recognize their unique needs. Through thoughtful planning and outreach, Jackie has helped her team earn trust and ensure that the services and team members reflect the diverse community being served.
"Jackie never hesitates to reach out directly to patients who express concerns or have ideas for improvement. She champions the needs of patients and demonstrates the impact of active listening and patient centered problem solving for the team."
About St. Michael's Hospital
St. Michael's Hospital provides compassionate care to all who enter its doors. The hospital also provides outstanding medical education to future health care professionals in more than 27 academic disciplines. Critical care and trauma, heart disease, neurosurgery, diabetes, cancer care, care of the homeless and global health are among the Hospital's recognized areas of expertise. Through the Keenan Research Centre and the Li Ka Shing International Healthcare Education Centre, which make up the Li Ka Shing Knowledge Institute, research and education at St. Michael's Hospital are recognized and make an impact around the world. Founded in 1892, the hospital is fully affiliated with the University of Toronto.
About Unity Health Toronto
Unity Health Toronto, comprised of Providence Healthcare, St. Joseph's Health Centre and St. Michael's Hospital, works to advance the health of everyone in our urban communities and beyond. Our health network serves patients, residents and clients across the full spectrum of care, spanning primary care, secondary community care, tertiary and quaternary care services to post-acute through rehabilitation, palliative care and long-term care, while investing in world-class research and education. For more information, visit www.unityhealth.to.