Indigenous led COVID-19 testing centre opens in Toronto at Na-Me-Res
October 21, 2020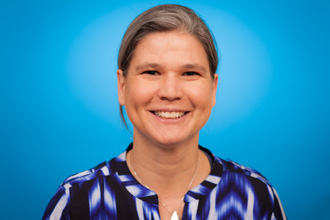 By Jennifer Stranges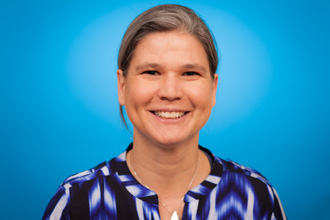 Dr. Janet Smylie
Auduzhe Mino Nesewinong, an Indigenous-led COVID-19 assessment and testing centre opened on October 19th. Indigenous peoples can now receive integrated COVID-19 testing, including case management, contract tracing, outreach supports, and referrals at this Indigenous community-led and situated testing centre.
Indigenous peoples can be disproportionately impacted by infectious diseases such as COVID-19, and are likelier to experience barriers in accessing services, including systemic racism in healthcare. The Auduzhe Mino Nesewinong Indigenous COVID-19 testing centre is an Indigenous led public health response to these disparities.
In the Anishinaabe language, Auduzhe Mino Nesewinong means, "Place of Healthy Breathing." The centre is a collaboration between Na-Me-Res, Seventh Generation Midwives Toronto (SGMT), Well Living House at St. Michael's Hospital and the Centre for Wise Practices in Indigenous Health at Women's College Hospital. The facility is housed in a Na-Me-Res building and staffed by Na-Me-Res, SGMT, Well Living House, Inner City Health Associates, and Women's College Hospital. Tests will be processed by the labs at St. Michael's and Mount Sinai Hospitals.
"It is inspiring to work together in a good way to create something that will benefit the broader Indigenous community. Evidence supports the effectiveness of by community for community Indigenous health solutions," said Dr. Janet Smylie, director of Well Living House, the Indigenous health research unit at St. Michael's Hospital and principal investigator of We Count COVID-19.
The testing site launches in tandem with the We Count COVID-19 Indigenous database research project, an Indigenous community owned database about First Nations, Inuit and Métis COVID-19 spread. The project, led by Well Living House, was developed to bridge the data gap about the impact of the COVID-19 pandemic on Indigenous communities, and to ensure Indigenous peoples are leading the governance, management, analysis and dissemination of information about them.
Auduzhe Mino Nesewinong and We Count COVID-19 are jointly funded by an Indigenous Services Grant Canada and Ontario Health.
"We are extremely pleased to have collaborated with Indigenous medical staff and professionals to create this for-Indigenous-by-Indigenous COVID-19 testing centre. We know our community better than those outside it and are in the best position to provide culturally safe testing and contact tracing," said Steve Teekens, Executive Director of Na-Me-Res, an emergency shelter and housing organization.
"The importance of this project is profound, in particular because it is a combination of service and research that is community-led. All systems are informed by the urban Indigenous community and designed specifically for that community – and the outreach and supports are based on Indigenous kinship systems of inclusion, care and self-determination," said Cheryllee Bourgeois, Exemption Métis Midwife at Seventh Generation Midwives Toronto.
To book an appointment at the Auduzhe Mino Nesewinong Indigenous COVID-19 testing centre, call 416-654-4184 or email appointments@healthybreathing.co.
About Well Living House

Well Living House is an action research centre for Indigenous infants, children, and their families' health and well-being. Our focus is on gathering, using, sharing, and protecting Indigenous health and well-being knowledge and practices. We draw on both Indigenous and public health knowledge to inform cutting edge scholarship and best practices. At the heart is an aspiration to be a place where Indigenous people can gather, understand, and share what it means to be a healthy child, family, and community–building a "Well Living House".
About Seventh Generation Midwives Toronto

Seventh Generation Midwives Toronto (SGMT) is an Indigenous-focused midwifery practice that strives to address the pregnancy, birth, sexual and reproductive health needs of the urban Indigenous community. As an Indigenous-focused practice, SGMT reserves spaces for Indigenous clients with low- and high-risk pregnancies; trains Indigenous student-midwives; and creates opportunities for Indigenous clients to include Indigenous teachings, practices, and protocols in their care and parenting. Through related initiatives of the Baby Bundle Program and Call Auntie activities, provide community-based supports rooted in Indigenous culture, kinship and tradition to uphold the health and wellbeing of the community.
About Na-Me-Res

In 1985, Na-Me-Res began offering emergency shelter to Toronto-based Indigenous men who were without a place to live. The 26-bed shelter grew quickly to accommodate the growing needs of the community and as a greater understanding of the underlying reasons for Indigenous homelessness emerged, Na-Me-Res implemented support programs to address those causes.
Na-Me-Res programs are designed to help clients reconnect with culture and build the skills needed to start a healing journey, to stay healthy, and create a strong, vibrant future. The Na-Me-Res journey begins with finding secure, needs-based housing. For many of our clients, homelessness is connected to a loss of culture and identity.
About Centre for Wise Practices (Women's College Hospital)

The Centre for Wise Practices in Indigenous Health (CWP-IH) is a multi-pronged program and team of Indigenous clinicians, Knowledge Keepers, and community leaders within Women's College Hospital; committed to the health and well-being of all First Nations, Inuit and Métis individuals, families and communities.
We believe in a health system that acknowledges and respects Indigenous identity, strengths and sovereignty, while providing meaningful, culturally safe care, free of racism and discrimination—where Indigenous worldview(s) are recognized and valued.
About St. Michael's Hospital
St. Michael's Hospital provides compassionate care to all who enter its doors. The hospital also provides outstanding medical education to future health care professionals in more than 27 academic disciplines. Critical care and trauma, heart disease, neurosurgery, diabetes, cancer care, care of the homeless and global health are among the Hospital's recognized areas of expertise. Through the Keenan Research Centre and the Li Ka Shing International Healthcare Education Centre, which make up the Li Ka Shing Knowledge Institute, research and education at St. Michael's Hospital are recognized and make an impact around the world. Founded in 1892, the hospital is fully affiliated with the University of Toronto.
About Unity Health Toronto
Unity Health Toronto, comprised of Providence Healthcare, St. Joseph's Health Centre and St. Michael's Hospital, works to advance the health of everyone in our urban communities and beyond. Our health network serves patients, residents and clients across the full spectrum of care, spanning primary care, secondary community care, tertiary and quaternary care services to post-acute through rehabilitation, palliative care and long-term care, while investing in world-class research and education. For more information, visit www.unityhealth.to.