Network's new Energy Team dedicated to reducing energy consumption
September 01, 2020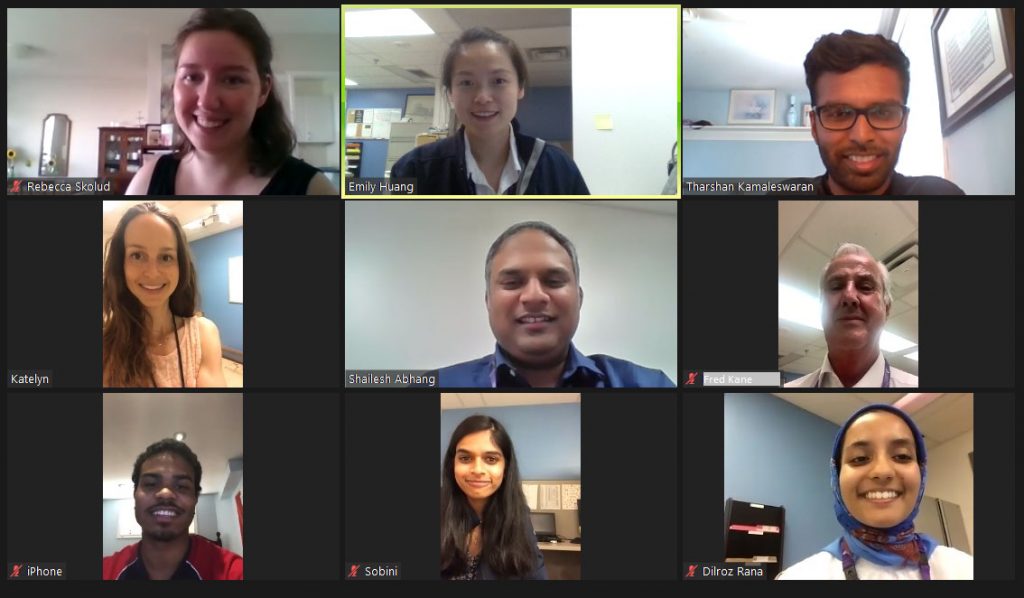 By Selma Al-Samarrai
(September 2, 2020) – Hospitals have massive environmental footprints. It takes a lot of electricity for the 24/7 care required in acute care, emergency and long-term care residences.
To tackle this impact, Katelyn Poyntz, manager of Project Engineering at Unity Health Toronto, created the Energy Team with the mission of finding ways to reduce energy consumption across the network's three sites.
The Energy Team has annual energy savings targets, and is made up of two Energy Project Managers, Emily Huang and Shailesh Abhang, and an Energy and Sustainability Project Assistant. They monitor the network's energy usage, identify energy savings opportunities, and work with the rest of the Project Engineering team to implement the energy savings projects. Huang and Abhang are also Certified Energy Managers.
"The Energy Team identifies energy opportunities and then once there's an asset to replace, the Project Engineering team gets involved. There's a real synergy between the two teams," explained Poyntz.
The team has set out to retrofit the network with LED lighting over the next two years. This is expected to save $440,000 annually in electricity costs.
The Energy Team also found that too many staff members were leaving their computers on at the end of the work day, which led to a network-wide Turn Off Your Computer Campaign. Because of this campaign, the network achieved $13,000 in annual savings, enough energy to power eight homes for a year.
"It is incredibly rewarding to work with staff across the network who genuinely care about making these changes in order to improve energy efficiency by adopting best practices and implementing new technologies," explained Huang.
Both Energy Managers recently submitted their final energy report for the annual SaveOnEnergy Energy Manager Program. A review of the application by Independent Electricity System Operator (IESO) confirmed that 1,670,000 kWh in electricity savings was accrued for the fiscal year of 2019-2020, which is enough to power 186 homes for a year. Not only is this a great milestone for the network's Energy Managers, but also a source of additional funding for the Energy Team that they can allocate to new projects and initiatives.
"Environmental sustainability and energy conservation are the need of the hour. I'm really proud to be an energy manager for a massive health network that prioritizes greening in health care," said Abhang.
Recently completed infrastructure renewal projects at Providence Healthcare, St. Joseph's Health Centre and St. Michael's Hospital can be found here.