Words matter: The use of 'vulnerable' in health care and public health
August 30, 2019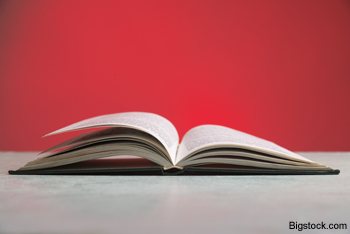 By Jennifer Stranges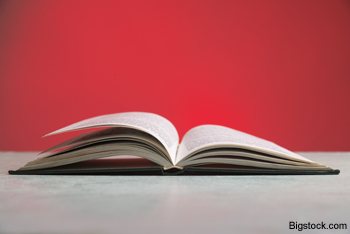 A new paper published in Critical Public Health is calling for authors and health care providers to think twice before using the word "vulnerable."
The paper analyzed 23 recent articles across two public health journals that heavily used the word "vulnerable," and explained how readers can be left to "fill in the blanks" when the word is left undefined.
We spoke with Amy Katz, lead author of the paper from the Centre for Urban Health Solutions at St. Michael's Hospital, about the importance of precise language in public health and health care.
Why did you explore the use of "vulnerable" in public health literature?
We often hear about helping "vulnerable groups" or doing work with "vulnerable populations." We see this in strategic plans, websites, grant applications and papers. But we don't often hear precisely what it is that people are vulnerable to, how this vulnerability is produced, or by whom. And we don't often discuss the role of health care institutions and research in producing vulnerability.
Instead, there is this free-floating and vaguely outlined "vulnerability" that is just somehow there. It doesn't get unpacked. In research and health care, precision is important. If you don't define and contextualize an issue, you can't address it. So, the lack of precision motivated us to explore the term further.
In analyzing the two public health journals, what were your findings?
We found that the vagueness we noticed in the context of our daily work is common in public health literature.
The paper notes that "vulnerable" can confuse or misattribute public health problems or societal structure. How so?
No group of people is inherently vulnerable. If a group of people is experiencing vulnerability in a particular situation, setting, system or society, that vulnerability is being produced by other people. It is entirely possible to trace how that vulnerability is produced, and who is responsible.
When we leave it at "vulnerable groups" – the implication is that the vulnerability is built in, it's a deficit, it's a condition internal to the group. So our role as health care providers or researchers is then to save people from their own vulnerability.
There are many problems with this framing. It's clearly inaccurate, so it's a bad starting point for research. It's often used in ways that are plainly racist if you unpack it even a little. It also removes accountability. We don't have to look at our own racism or classism or transphobia. We don't have to look at our own investments in the status quo. We don't have to look at our own ignorance, or attachments to being experts. We don't have to look at the ways in which we, and the systems we work in, cause harm.
Why is it problematic that the public is left to "fill in the blanks" when "vulnerable" is used vaguely?
When people "fill in the blanks," they do so with the available stories. Unfortunately, the stories some of us have through our educations, the media, and our social settings are false and damaging.
Health care and public health have a long history of scientific racism. For the paper, we reviewed literature on eugenics, on the "Bell Curve," on what has been termed "biological determinism." All of these are theories grounded in the idea that white populations are superior. They are pseudo-scientific justifications for white supremacy. These theories have been widely and completely debunked by scientists from geneticists to epidemiologists to clinicians. But they're not gone. These ideas might not be explicitly stated, but they inform how we do research, how health care operates.
When you just use the word "vulnerable," the risk is that racist ideas about white superiority, and the role of white people in saving other flawed populations, flow in to fill in the blanks. And those implications fester.
A takeaway from the paper is that language matters. How can all of us do a better job of using language as a tool of transparency?
I don't think it's a matter of everyone. Some people do a very good job with language. We're all positioned differently. I'll speak about my own process, I'm a white, upper middle class, cisgender woman. I got a typical Toronto public school education a long time ago, which is to say I've been mis-educated about many things, and about settler colonialism in particular. I've got blind spots, and I'm incentivized in many ways to maintain the status quo. So, my "factory default setting" is to do harm in certain situations.
For some of us, it's hard to be transparent – to be accurate – without taking our understanding of the world down to the studs. This paper has got me writing far more slowly. My starting point keeps getting farther back. When I was writing what was "common sense," or using the default stories lying around, I think I did more damage.
So, to people in similar circumstances, I would say: start with being transparent with yourself. You might find when you unravel your own logic, there are assumptions that are ridiculous and damaging.
Of course, we're under pressure to use certain language. Depending on your situation, there will be opportunities to shift narratives. To see these opportunities, it helps to get as clear as you can with yourself, and to talk to others and share in this process.
What would happen if more specific language was used in health care?
If an institution is committed to providing excellent and appropriate services, they should put substance behind those commitments, and use language that details the substance of those commitments. And not as a PR exercise, but as an exercise accountability and transparency. How does the institution think that vulnerability is produced, and what is it doing in response?
About St. Michael's Hospital
St. Michael's Hospital provides compassionate care to all who enter its doors. The hospital also provides outstanding medical education to future health care professionals in more than 27 academic disciplines. Critical care and trauma, heart disease, neurosurgery, diabetes, cancer care, care of the homeless and global health are among the Hospital's recognized areas of expertise. Through the Keenan Research Centre and the Li Ka Shing International Healthcare Education Centre, which make up the Li Ka Shing Knowledge Institute, research and education at St. Michael's Hospital are recognized and make an impact around the world. Founded in 1892, the hospital is fully affiliated with the University of Toronto.
About Unity Health Toronto
Unity Health Toronto, comprised of Providence Healthcare, St. Joseph's Health Centre and St. Michael's Hospital, works to advance the health of everyone in our urban communities and beyond. Our health network serves patients, residents and clients across the full spectrum of care, spanning primary care, secondary community care, tertiary and quaternary care services to post-acute through rehabilitation, palliative care and long-term care, while investing in world-class research and education. For more information, visit www.unityhealth.to.