Treating inflammation with inflammation: Keenan research examines new approach to treating autoimmune disease
August 21, 2019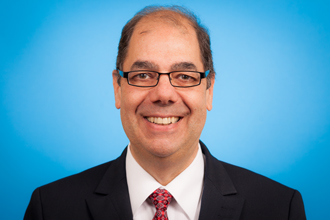 By Ana Gajic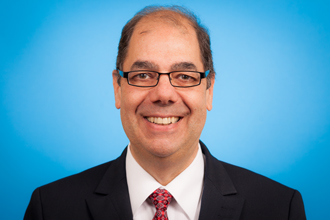 Dr. Alan Lazarus
Scientists at the Keenan Research Centre for Biomedical Science (KRCBS) have uncovered a new potential approach to treat multiple types of autoimmune disease including arthritis in lab models.
Two million Canadians live with autoimmune diseases, which are conditions such as arthritis or lupus that cause a body's immune system to attack its own tissue. These disorders are the most common and debilitating chronic diseases. Treatments for autoimmune diseases have historically focused on reducing the efficacy of the immune system through immunosuppression.
In a novel approach published this week in Science Translational Medicine, researchers at the KRCBS sought to explore whether an inflammatory antibody – Ter119 – could treat the inflammation caused by autoimmune diseases. Antibodies are proteins produced by the immune system to help stop intruders, such as viruses or bacteria, from harming the body. Ter119 is a particularly inflammatory antibody that targets red blood cells for destruction.
"Immunosuppression has long been a cornerstone of treatment for autoimmune disease," said Dr. Alan Lazarus, co-director of the Hematology-Immunology Translational Research Collaboration at the KRCBS and lead author of this study. "Our research sheds new light on hard-to-treat diseases."
Because of the way it interacts in lab models, Ter119 is a lab example of a treatment that already exists for patients with immune thrombocytopenic purpura (ITP), which is a bleeding disorder in which the immune system destroys platelets. The treatment is known as Rh(D) Immunoglobulin or Anti-D.
Using lab models, the researchers suggest that in addition to Ter119's therapeutic effects in models of ITP, it also has positive effects on three models of arthritis and transfusion-related acute lung injury.
"For patients, this may mean a new treatment is only a half-step away – though more research is certainly needed," said Dr. Lazarus, who is also a senior scientist at the Canadian Blood Services Centre for Innovation.
Because all of the work done in this study was in lab models, researchers pursued the results of using Ter119 as treatment in multiple models of arthritis to ensure there was consistency in their findings. It is also important to note that the diseases examined in this work were all relatively acute models of disease, unlike the majority of patients who have chronic autoimmune disorders.
The next step, Dr. Lazarus said, will be to further understand the mechanism behind why some antibodies are helpful in fighting autoimmune diseases.

This work was funded by Canadian Blood Services, Canadian Institutes of Health Research and CSL Ltd and CSL Behring, a biopharmaceutical company that produces human Anti-D.
About St. Michael's Hospital
St. Michael's Hospital provides compassionate care to all who enter its doors. The hospital also provides outstanding medical education to future health care professionals in more than 27 academic disciplines. Critical care and trauma, heart disease, neurosurgery, diabetes, cancer care, care of the homeless and global health are among the Hospital's recognized areas of expertise. Through the Keenan Research Centre and the Li Ka Shing International Healthcare Education Centre, which make up the Li Ka Shing Knowledge Institute, research and education at St. Michael's Hospital are recognized and make an impact around the world. Founded in 1892, the hospital is fully affiliated with the University of Toronto.
About Unity Health Toronto
Unity Health Toronto, comprised of Providence Healthcare, St. Joseph's Health Centre and St. Michael's Hospital, works to advance the health of everyone in our urban communities and beyond. Our health network serves patients, residents and clients across the full spectrum of care, spanning primary care, secondary community care, tertiary and quaternary care services to post-acute through rehabilitation, palliative care and long-term care, while investing in world-class research and education. For more information, visit www.unityhealth.to.