New study will evaluate HIV self-testing for the first time in Canada
August 23, 2019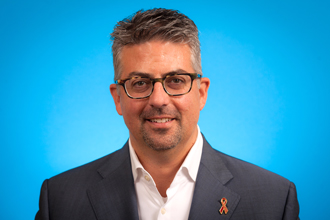 By Jennifer Stranges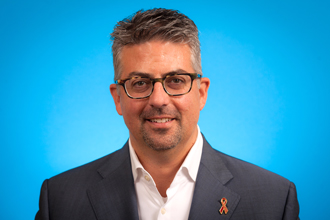 Dr. Sean B. Rourke
A new study led by St. Michael's Hospital's MAP Centre for Urban Health Solutions is the first in Canada to evaluate HIV self-test devices intended to be licensed for use by the public.
The study – jointly funded by the Canadian Institutes of Health Research (CIHR) Centre for REACH 3.0 and the Canadian Foundation for AIDS Research (CANFAR) – will help Health Canada determine whether HIV self-testing kits should be made widely accessible in Canada, much like home pregnancy tests are today.
"This is an exciting and watershed moment in our ability to end the HIV epidemic in Canada," says Dr. Sean B. Rourke, the study's principal investigator and a scientist at the Li Ka Shing Knowledge Institute of St. Michael's Hospital.
"We know that self-testing, and more accessible point-of-care testing for HIV – both of which can provide rapid results for HIV in minutes – need to be dramatically scaled up to reach those who need the tests the most. This will lead to quicker health decisions, including linking people to care and treatment."
The study will evaluate whether untrained participants can perform the self-test effectively and interpret their results accurately. This is the cornerstone of data that Health Canada needs for its approval process.
If the study results are successful, self-testing devices could become more accessible – for example online, at pharmacies, and at front-line agencies – for populations most susceptible to HIV, including gay, bisexual, and other men who have sex with men; black people of African and Caribbean background; Indigenous Peoples; people who use drugs; and at-risk youth and women.
According to a July 2018 report from the World Health Organization, 28 countries have already implemented self-testing – including France, Germany, the United Kingdom and the United States – which has resulted in an improved HIV diagnosis rate, improved health of those with HIV, and a decrease in the transmission of HIV. Three years ago, Prince Harry took a point-of-care test live on the Royal Family's Facebook page to help promote how easy it is to get HIV testing.
This study will include 1,000 participants from key priority populations in Toronto, Montreal, Winnipeg, Saskatoon, and Victoria. It will evaluate the performance of the INSTI HIV Self-Test and determine if users can successfully perform the steps to use the device and successfully interpret test results.
HIV infections are still on the rise in Canada. In 2017, infections rose 11.6 per cent in Canada, while there was a decrease of 28 per cent across the U.K. An estimated 14 per cent of people with HIV remain undiagnosed in Canada, which represents almost 9,100 individuals with HIV who are not aware of their status.
Current HIV testing approaches are not reaching the undiagnosed, who are estimated to be the source of 40 to 50 per cent of all new HIV infections.
The study is expected to be completed by end of 2019 at which time results will be submitted to Health Canada as part of the approval process.

This paper is an example of how St. Michael's Hospital is making Ontario Healthier, Wealthier, Smarter.
About St. Michael's Hospital
St. Michael's Hospital provides compassionate care to all who enter its doors. The hospital also provides outstanding medical education to future health care professionals in more than 27 academic disciplines. Critical care and trauma, heart disease, neurosurgery, diabetes, cancer care, care of the homeless and global health are among the Hospital's recognized areas of expertise. Through the Keenan Research Centre and the Li Ka Shing International Healthcare Education Centre, which make up the Li Ka Shing Knowledge Institute, research and education at St. Michael's Hospital are recognized and make an impact around the world. Founded in 1892, the hospital is fully affiliated with the University of Toronto.
About Unity Health Toronto
Unity Health Toronto, comprised of Providence Healthcare, St. Joseph's Health Centre and St. Michael's Hospital, works to advance the health of everyone in our urban communities and beyond. Our health network serves patients, residents and clients across the full spectrum of care, spanning primary care, secondary community care, tertiary and quaternary care services to post-acute through rehabilitation, palliative care and long-term care, while investing in world-class research and education. For more information, visit www.unityhealth.to.