Study finds women with history of preeclampsia have heightened risk of premature cardiovascular disease
July 29, 2019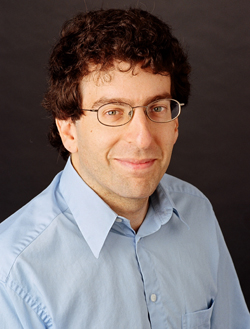 By Jennifer Stranges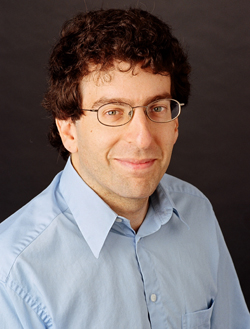 Dr. Joel Ray
It's well known that men are at a higher risk for developing cardiovascular disease than women, however a recent study by St. Michael's Hospital researchers sheds new light on the dangers of premature cardiovascular disease for a particular subset of pregnant women, as well as the importance of continued advocacy for women's and men's health care.
The study, published in the Canadian Journal of Cardiology, found women with a history of preeclampsia had a heightened risk of premature cardiovascular disease, approaching a rate of about half that of males of the same age. When preeclampsia was accompanied by preterm birth – which occurred in 28 per cent of the women with preeclampsia – the absolute risk of developing premature cardiovascular disease was nearly the same as their male counterparts.
Preeclampsia is a condition which presents during pregnancy, typically in the third trimester. It is diagnosed by a rise in the mother's blood pressure in conjunction with another target organ effect, typically the kidney. Preeclampsia immediately puts a woman at risk of a stroke, premature separation of the placenta from the uterus – also known as abruption – and can lead to the premature birth or poor growth of the child. Preterm delivery at the hand of a physician is the main cure for the condition, along with immediate blood pressure control.
Dr. Joel Ray, a physician and scientist at St. Michael's Li Ka Shing Knowledge Institute, co-authored the paper and describes the methodology as unorthodox and novel. It is the first time in which pregnant women have been measured against a comparative group of men to articulate cardiovascular risks.
"Men generally are at 2.5 times the risk of premature cardiovascular disease compared to women," says Dr. Ray. "But this study emphasizes that preeclampsia brings a woman's risk of premature cardiovascular disease closer to that of a man."
Dr. Ray notes that women with prior preeclampsia are often overlooked for cardiovascular risk assessment.
"There's a bit of neglect for these women, but screening guidelines are changing that," he says.
The risk of stroke for women who had preeclampsia also approximated that of men. This is especially worrisome because a stroke is a disabling event, says Dr. Ray.
The good news, however, is that a stroke is a modifiable outcome, by controlling blood pressure after preeclampsia through weight reduction and medication, if needed.
"Obesity too is a very common risk factor for preeclampsia. Preeclampsia can be a first warning sign that health risks in the future are greater for a woman," says Dr. Ray.
Dr. Ray believes that a cultural shift is necessary in order for women to reduce their risks of cardiovascular disease. He's advocating for women to feel empowered to use a weight scale – not a mirror – as a health-modifying tool, just like a blood pressure device. He also worries that body-shaming or avoidance of weight measurement negatively contributes to obesity rates and consequently, preeclampsia cardiovascular disease.
The findings present new information about the circumstances in which the rates of cardiovascular disease in women can approach the rates of same-aged men, but Dr. Ray is quick to remind that cardiovascular disease does not discriminate.
"Everyone is eligible for cardiovascular disease. It gains common importance for both genders."

This paper is an example of how St. Michael's Hospital is making Ontario Healthier, Wealthier, Smarter.
About St. Michael's Hospital
St. Michael's Hospital provides compassionate care to all who enter its doors. The hospital also provides outstanding medical education to future health care professionals in more than 27 academic disciplines. Critical care and trauma, heart disease, neurosurgery, diabetes, cancer care, care of the homeless and global health are among the Hospital's recognized areas of expertise. Through the Keenan Research Centre and the Li Ka Shing International Healthcare Education Centre, which make up the Li Ka Shing Knowledge Institute, research and education at St. Michael's Hospital are recognized and make an impact around the world. Founded in 1892, the hospital is fully affiliated with the University of Toronto.
About Unity Health Toronto
Unity Health Toronto, comprised of Providence Healthcare, St. Joseph's Health Centre and St. Michael's Hospital, works to advance the health of everyone in our urban communities and beyond. Our health network serves patients, residents and clients across the full spectrum of care, spanning primary care, secondary community care, tertiary and quaternary care services to post-acute through rehabilitation, palliative care and long-term care, while investing in world-class research and education. For more information, visit www.unityhealth.to.