St. Michael's receives 12 CIHR project grants
July 12, 2019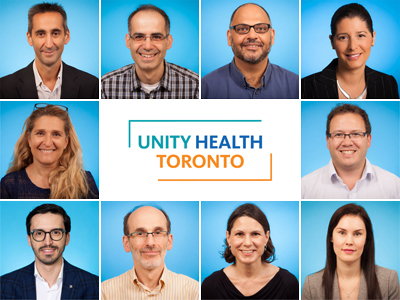 By Anna Wassermann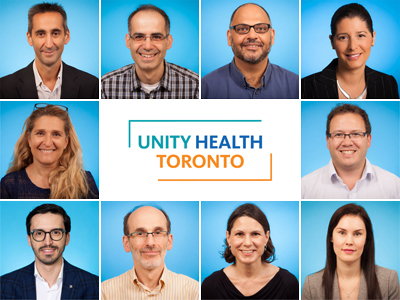 (clockwise from top left: Drs. Andrew Advani, Tony Antoniou, Ahmed Bayoumi, Yvonne Bombard, Claudia Dos Santos, Greg Fairn, David Gomez, David Mazer, Joanna Sale and Andrea Tricco
Twelve projects led by St. Michael's Hospital have received funding from the Canadian Institutes of Health Research (CIHR) Project Grants. In total, more than $7.5 million in funding has been awarded to St. Michael's researchers from the spring 2019 competition.
CIHR project grants support researchers pursuing projects with the greatest potential to advance health-related fundamental or applied knowledge, health research, health care, health systems or health outcomes.
Congratulations to our researchers and their teams, whose projects are outlined below, for receiving this outstanding recognition and support.
Study of Post-Hospital care for Opioid Overdoses that are Non-Fatal (SPOON)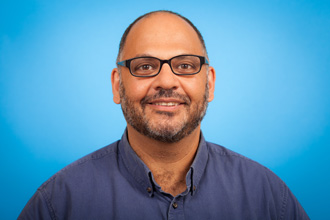 People who survive an opioid overdose are at high risk of having another opioid overdose in the future. Dr. Ahmed Bayoumi, scientist at the MAP Centre for Urban Health Solutions of the Li Ka Shing Knowledge Institute (LKSKI), and his team will be studying whether people who survive opioid overdoses receive care for their drug use while in hospital, care from family doctors, therapy for their drug use and mental health care after discharge. The team will use this data to examine whether such care and therapy can decrease future overdoses and opioid-related deaths.
EpiGen Marks for Human Sepsis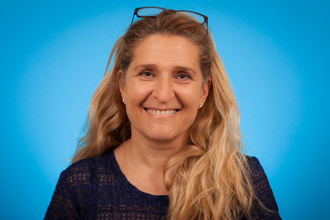 Despite promising research into sepsis treatments, researchers lack the tools needed to adequately categorize sepsis, and to identify patients who are more likely to respond to therapy. A research team led by Dr. Claudia Dos Santos, a scientist at the Critical Illness and Injury Research Centre of the Keenan Research Centre for Biomedical Science (KRCBS) and LKSKI will look to identify changes in DNA that classify septic versus non-septic critically ill patients. The team's goal is to determine the association between DNA changes with time-to-death or response to therapy.
Membrane dynamics and organelle contact sites during the lifecycle of the phagosome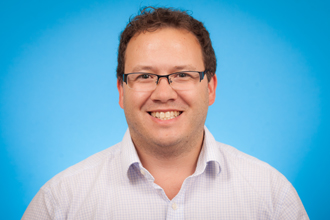 White blood cells have a unique ability to engulf and destroy invading microorganisms through a process known as phagocytosis. A study led by Dr. Greg Fairn, a scientist at the KRCBS, will aim to understand the mechanisms underlying the internalization of phagosomes – the vesicles that break down microorganisms during phagocytosis. The results could help scientists learn how to better avoid infections and autoimmune disorders.
Exploring the Existence of Gender Inequity with an Intersectionality Lens in Academic Health Care, Health Sciences and Health Policy and Interventions to Optimise Gender Equity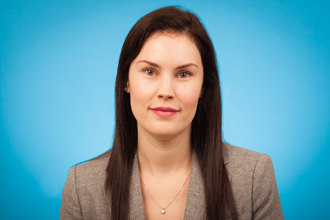 Previous studies have shown that gender equity exists in the research community, but the findings are often narrow in focus. To fully understand the scope of gender inequity among researchers, Dr. Andrea Tricco, a scientist at the LKSKI, and her team will conduct a review of gender inequity in the academic health sector. The team will also look at evidence on interventions to optimize gender equity and inform knowledge users about existing strategies to promote gender equity.
Psychotropic drug use and safety among children and youth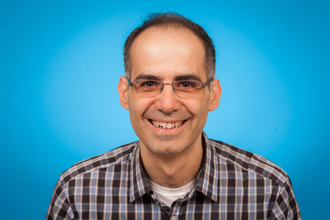 Very few medications for treating mental health illness have been approved for use in children and youth. As a result, many of these medications are being used in a manner for which they weren't approved. Dr. Tony Antoniou, a scientist at the LKSKI, and a team of researchers will conduct a study to better understand how these medications are being used by children and youth in Ontario, and the chances of long-term side effects.
Reshaping the epigenetic landscape to improve outcomes after acute kidney injury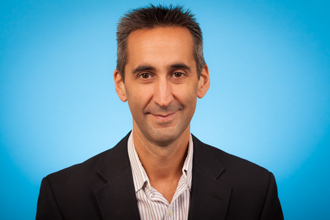 New treatments are urgently needed for acute kidney injury, which is responsible for nearly two million deaths each year. Led by Dr. Andrew Advani, a scientist at the KRCBS, this project looks to expand on the team's previous research, in which they discovered that a particular chemical modification to histones – a type of protein – predisposes patients to acute kidney injury. This research will further examine the role of histone modification in this disease and the development of long-term kidney damage after acute kidney injury.
The experience of informal care after a fragility fracture and access to health services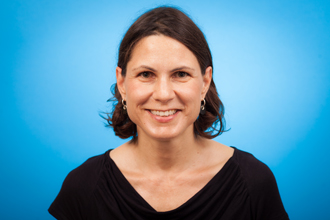 Over 131,000 Canadians suffer a fragility fracture – one that happens after a slip, trip or fall – every year. But for various reasons, most patients don't follow recommendations for bone health treatment. To better understand the needs of individuals with fragility fractures with regard to receiving care at home, a research team led by Dr. Joanna Sale, a scientist at the LKSKI, will interview 60 fragility fracture patients aged 50 and older. These results will help inform the development of programs to address the needs of individuals with fragility fractures.
Suicide-Related Behaviours of Lesbian, Gay and Bisexual individuals in Ontario: Investigating the Socio-Environmental Determinants of Risk and Care using Linked Longitudinal Population-Based Data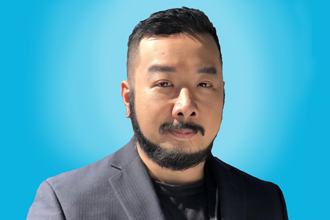 There's growing evidence that lesbian, gay and bisexual (LGB) individuals suffer from significantly greater risk of suicide-related behaviours compared to the general population. But LGB suicidal risk and quality of care is under-researched in Canada and worldwide. Led by Dr. Antony Chum, an affiliate scientist at the LKSKI, this project will aim to determine best estimates of the disparity in suicide-related behaviours by sexual orientation. These results will provide evidence necessary for prioritizing the funding of programs to reduce LGB suicidal behaviours.
Protein acyltransferase mediated S-palmitoylation and its importance in innate impunity and lipid metabolism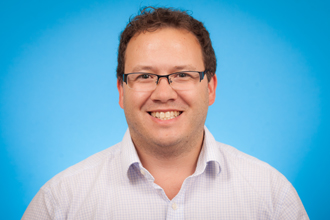 Most of the essential processes within our cells are carried out by molecules called proteins, which are made from a specific combination of building blocks called amino acids. To achieve diversity, some amino acids can be chemically modified, resulting in affected protein localization. Dr. Greg Fairn, a scientist at the KRCBS, and his team will examine a modification called S-palmitoylation to try to understand the ways in which this modification impacts protein localization and function.
TRICS IV – Restrictive versus Liberal Transfusion in Younger Patients Undergoing Cardiac Surgery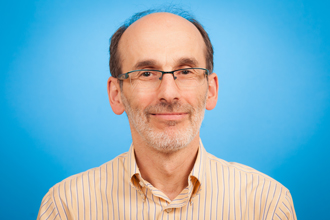 In patients undergoing heart surgery, red blood cell transfusion and anemia are associated with an increased risk for morbidity and mortality. Building on previous research, Dr. David Mazer, a scientist at the KRCBS, and his team will conduct a randomized controlled trial of a restrictive versus liberal transfusion strategy in high-risk patients under 65 years of age having cardiac surgery. Physicians who practice the liberal transfusion approach give blood transfusions early in the surgery to prevent patients' hemoglobin level from falling. Hemoglobin is the protein that allows red blood cells to deliver oxygen to body tissues. Physicians who practice a restrictive approach wait longer to see if the hemoglobin level remains stable or if the patient has further bleeding. The results will provide evidence to determine whether a liberal strategy is better than a restrictive one in this patient population.
A population-based study of emergency general surgery conditions in patients with solid organ transplants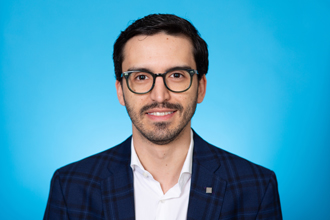 The success of organ transplantation in Canada has resulted in a large number of transplant recipients who develop non-transplant issues, such as emergency general surgery conditions. This study, led by Dr. David Gomez, a scientist at the LKSKI, will evaluate whether transplant patients develop emergency general surgery conditions more frequently and have more complications and higher death rates compared to non-transplant patients. The study will also look at how emergency general surgery conditions are treated in transplant versus non-transplant patients, as well as differences in transplant versus non-transplant hospitals.
Genomics ADvISER 2.0: Creating and evaluating a digital decision support tool on incidental genomic findings
Oncologists are increasingly using genomic sequencing to diagnose and optimize care for their patients, but this test also generates additional findings about thousands of other current and future diseases that the patient may not have intended to find, known as incidental findings. To help patients decide which incidental findings they wish to receive, a team led by Dr. Yvonne Bombard, scientist at the LKSKI, is testing an adaptable, interactive, patient-centred digital decision support tool that will improve decision quality and reduce healthcare costs and consult time.

This paper is an example of how St. Michael's Hospital is making Ontario Healthier, Wealthier, Smarter.
About St. Michael's Hospital
St. Michael's Hospital provides compassionate care to all who enter its doors. The hospital also provides outstanding medical education to future health care professionals in more than 27 academic disciplines. Critical care and trauma, heart disease, neurosurgery, diabetes, cancer care, care of the homeless and global health are among the Hospital's recognized areas of expertise. Through the Keenan Research Centre and the Li Ka Shing International Healthcare Education Centre, which make up the Li Ka Shing Knowledge Institute, research and education at St. Michael's Hospital are recognized and make an impact around the world. Founded in 1892, the hospital is fully affiliated with the University of Toronto.
About Unity Health Toronto
Unity Health Toronto, comprised of Providence Healthcare, St. Joseph's Health Centre and St. Michael's Hospital, works to advance the health of everyone in our urban communities and beyond. Our health network serves patients, residents and clients across the full spectrum of care, spanning primary care, secondary community care, tertiary and quaternary care services to post-acute through rehabilitation, palliative care and long-term care, while investing in world-class research and education. For more information, visit www.unityhealth.to.