Restoring movement, ability and quality of life: celebrating physiotherapists
May 10, 2019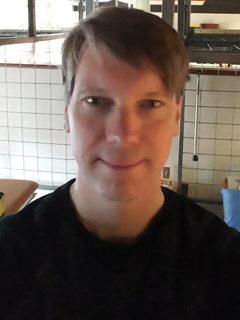 By Selma Al-Samarrai
May 13, 2019 – May is Physiotherapy Month at Unity Health Toronto!  We are celebrating our physiotherapists (PTs) by highlighting the work that they do to support our patients, families, caregivers and community.
Across Unity Health Toronto's three sites, physiotherapists work clinically as part of the interprofessional team in the majority of medical and surgical units, critical care, ambulatory care, family health teams, specialized clinics, inpatient or outpatient rehabilitation programs, and the community. Physiotherapists refer, supervise and work with Physiotherapy Assistants.
Other positions such as the Practice Consultant PT include staff with specific clinical expertise in areas such as neurology, geriatrics, orthopaedics or amputees. They leverage this expertise half clinically and half in support of staff/student education, mentoring, quality and safety. The Advanced Practice PT works in specialists clinics to consult, triage patients for referral to surgeons/other services, interpret and order special tests and support, support research and support education. The Professional Practice Leader or Collaborative Practice Manager supports and oversees clinical best practice, quality, safety, students, education and policy of all the staff physiotherapist and physiotherapy assistants as part of their role.
Physiotherapists also work in leadership, coaching, research, knowledge translation, quality and patient safety, education, patient flow and care facilitation roles. Several of our staff also hold status appointments at the University of Toronto and are passionate and dedicated to clinical education.
We interviewed physiotherapists across the network to give us a glance at their role.
"My job is to meet, assess and treat people with lots of different injuries. Some are young and some are quite elderly. Some have had recent surgery to help fix a broken bone or replace a torn ligament, while others may have simply been overactive and developed a painful strain. Whatever the problem, I try to help all my patients understand their injury and what their path to recovery will look like. I help patients set goals for themselves and I advise them on the best way to get there. This may involve a lot of hands on attention — for example to help loosen up a stiff joint — or it may focus more on teaching the patient what activities to avoid, and what exercises to do at home. I also spend time teaching patients about resources in the community and about what they can do in future to decrease the chance of another injury. This kind of work often lets me feel useful to my patients, and I get a lot of satisfaction from seeing them achieve their goals." – Chris Ashdown, physical therapist, Outpatient Rehabilitation, St. Joseph's Health Centre (SJHC)
"My greatest job satisfaction is seeing the joy on a stroke survivor's face when they start achieving their goals. My role as physiotherapy practice consultant has been ideal for me because it allows me to continue to provide direct patient care while also having dedicated time to impact positive change in the delivery of that care. I work with a dedicated group of physiotherapists on a team that has been recognized by the Accreditation Canada for Stroke Distinction program, and working with them gives me a unique perspective. I can easily articulate the front-line experience to leaders in non-clinical roles and I can conversely support front-line staff when new initiatives are being rolled out. I assist staff by providing one-on-one consultation, providing a second set of hands when needed, or freeing them up clinically so they can participate in teaching, research and other non-clinical activities. I continue to take advanced neuro courses and am interested in improving knowledge translation in the workplace." –  Valerie McWhinnie, physiotherapy practice consultant, Stroke and Neuro Rehab program, Providence Healthcare (PHC)
"I am very excited to be a physiotherapist working in the transition planner role at St. Joseph's. I am currently preparing to work at the new Reactivation Care Centre (RCC), which opened this month. This will be a very exciting expansion for St. Joseph's where we will be able to reactivate patients towards their discharge destination. The part that gets me passionate about physiotherapy is helping families achieve their goals and patient aging in their homes. Although working with patients and their families for discharge planning can be difficult, I am really enjoying the experience and rising to the challenge. The philosophy of care for the reactivation centre implies that 'every interaction with a patient is a therapeutic moment.'  I am continuing on my lifelong journey of education by working on a Geriatric Certificate Program at McMaster University." – Sarah Rydahl, transition planner, 4M Medicine, SJHC
"I became a physiotherapist because I was always interested in the healing aspects of medical care, and in particular enjoyed a lot of hands-on time with patients. In my role, I assess patients with a broad range of functional impairments and determine how to maximize their functional independence through exercise and mobility. I have a lot of hands-on time with patients, actively leading them through their exercise and mobility activities. I listen a lot, and coax and encourage patients to actively participate in their own recovery (mostly well received, but sometimes earning me the nickname of 'Sergeant Major').  I make recommendations to the team on how best to meet the needs of the patient and provide any necessary support for the patient's discharge environment. I get to see every aspect of this hospital and see the teams working their magic in a truly patient-centred care approach.  It is interesting and rewarding to treat such a diverse and often marginalized clientele."  – Stephanie Bain, casual physiotherapist, St. Michael's Hospital (SMH)
"My role as a full-time coverage therapist gives me the opportunity to work within different interdisciplinary teams across various units and clinics and with a variety of patients and clients.
"It allows me to continuously explore new opportunities and continue along my path of lifelong learning. The fast pace and potential for constant change suits my working style and has helped me thrive in this role over the past three-plus years. Although it can be tricky meeting and working with new patients and clients almost constantly, being able to provide them with care while helping my colleagues makes it more than worthwhile." – Rony Toma, physiotherapist, Orthopaedic and Geriatric Coverage, PHC
"In my role in the Acute Care for the Elderly (ACE) Unit, no day is the same. Every day gives me the opportunity to learn something new and interact with our patients. Communication and collaboration on our team is the key to our success as a unit. The physiotherapists and occupational therapists create a plan of care for our patients and I do my part to carry out the treatment plan for each patient. One of the advantages of being in my role is that I get the privilege to spend more time with our patients during therapy and see their progression during their hospital stay. What I love about my role is that there is always an opportunity to learn from our patients and make a difference in their lives. The most rewarding part of the job is seeing a patient progress towards their functional goals and then go back to their community successfully. This is what keeps me motivated and coming back to work each and every day." – Edma Joy McManus, occupational therapist assistant and physiotherapist assistant, General Internal Medicine, Acute Care for the Elderly Unit, St. Michael's