'Nothing more meaningful that we can give': a mom donates her kidney to her son
January 31, 2019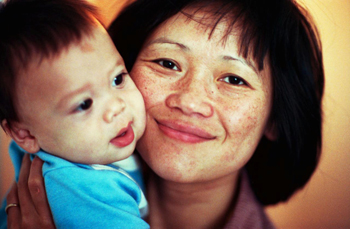 By Ana Gajic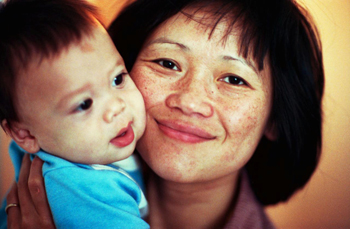 Andrew and his mother, Suk Yin
Andrew's first few memories of him at university include a home dialysis machine, which he brought into his dorm room.
He had been diagnosed with a kidney disease when he was 10 years old, and over his teen years, it had gotten worse. Then, when he was 18, the St. Michael's Kidney Transplant Program found out his mom was a match to donate her kidney.
After his transplant, Andrew has been able to live a full life. He's the first in a series of patients we're profiling to celebrate our Kidney Transplant Program's 50th anniversary. It's called a called #MyTXanniversary, and we want to encourage more people to register as organ donors and highlight its patients and staff by sharing stories of their own transplant anniversaries.
Watch Andrew's stories in the short videos below and sign up to be a donor, or check your registration status online today at our donor drive.
Andrew's transplant story
'Organ donation is inherently good'
St Michael's Kidney Transplant Program offers valuable relationships
About St. Michael's Hospital
St. Michael's Hospital provides compassionate care to all who enter its doors. The hospital also provides outstanding medical education to future health care professionals in more than 29 academic disciplines. Critical care and trauma, heart disease, neurosurgery, diabetes, cancer care, care of the homeless and global health are among the Hospital's recognized areas of expertise. Through the Keenan Research Centre and the Li Ka Shing International Healthcare Education Centre, which make up the Li Ka Shing Knowledge Institute, research and education at St. Michael's Hospital are recognized and make an impact around the world. Founded in 1892, the hospital is fully affiliated with the University of Toronto.
About Unity Health Toronto
Unity Health Toronto, comprised of Providence Healthcare, St. Joseph's Health Centre and St. Michael's Hospital, works to advance the health of everyone in our urban communities and beyond. Our health network serves patients, residents and clients across the full spectrum of care, spanning primary care, secondary community care, tertiary and quaternary care services to post-acute through rehabilitation, palliative care and long-term care, while investing in world-class research and education. For more information, visit www.unityhealth.to.