My Baby and Me clinic at St. Michael's offers low-barrier support to moms grappling with substance use
August 03, 2023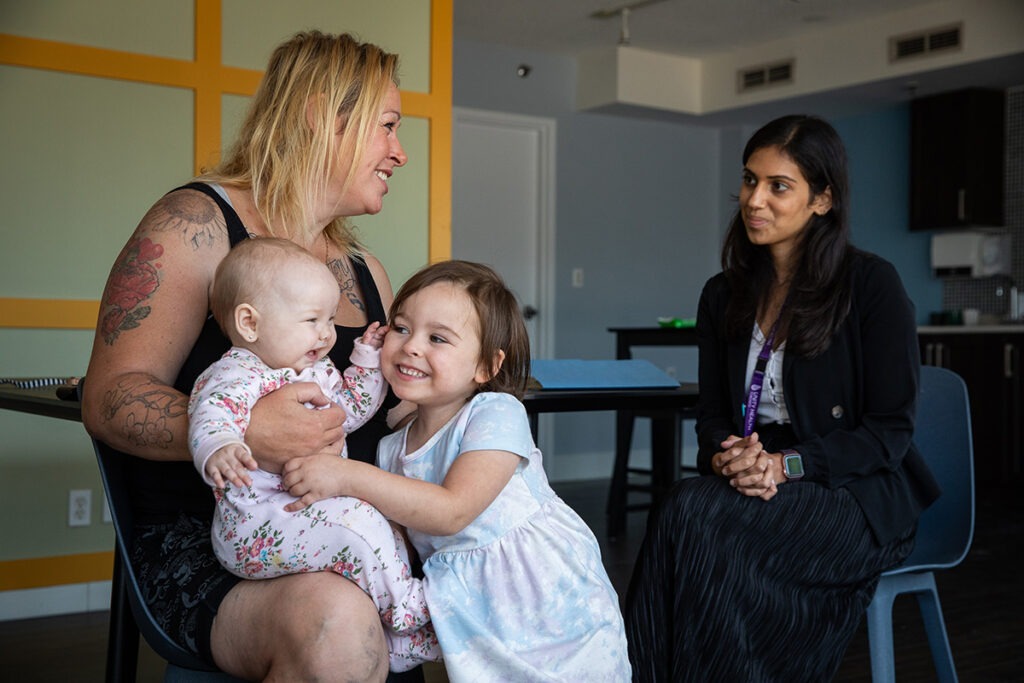 Sign up for the Unity Health Toronto newsletter, a monthly update on the latest news, stories, patient voices and research emailed directly to subscribers. If you haven't subscribed yet, you can do that by clicking here.
For 22 years, Amber Fester took methadone to mitigate the side effects of opioid dependency. When she and her family were abruptly forced to vacate their rental apartment in 2021, she wasn't able to wait for her methadone carries, or take home doses. She became sick and turned to fentanyl.
"We had to move into a family shelter and lost all of our things we had built up for 10 years," Fester says. "I was sick and my husband and I both kind of started using it a little too much. We slept in one day and missed picking our daughter up at the bus and Children's Services came in and took our girls."
Fester and her husband moved to Toronto and began to look for ways to get clean and get their daughters back. Then she found out she was pregnant.
During their stay at the Roehampton COVID-19 shelter, Fester learned about the My Baby and Me clinic at St. Michael's Hospital, a site of Unity Health Toronto. Offered through St. Michael's Hospital's Department of Obstetrics, My Baby and Me is a judgment-free space that provides clients with obstetrics, addictions support and counselling once a week.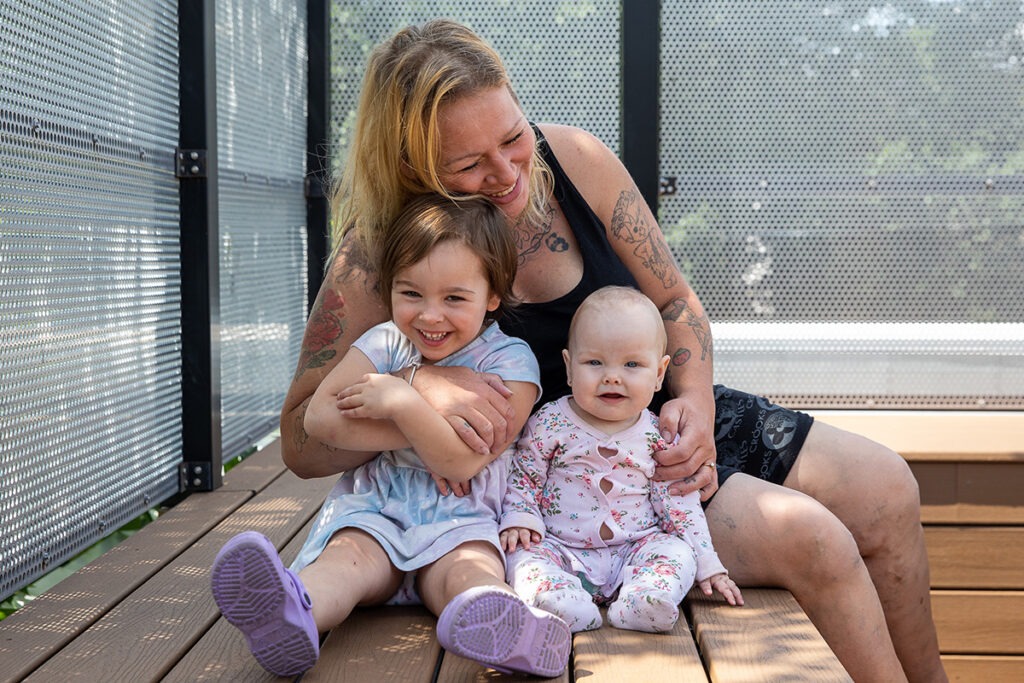 "Many of our clients are dealing with homelessness or housing instability, income instability, food insecurity, mental health challenges and trauma," says Jasmine Saleh, social worker at the My Baby and Me clinic. "All of this while also being pregnant."
Creating a low barrier space is crucial, as many clients have grown to mistrust the healthcare system or have fear of being stigmatized for their drug use while pregnant, Saleh adds.
"Really being flexible is important," she says. "We've had to be really creative with how we involve other care providers in the care of our clients because they can't always make that second or third specialist visit."
Fester says finding the clinic felt like "everything came together," and a new collaboration at the clinic came at exactly the right time to address a challenge that remained front of mind for her – housing.
The My Baby and Me clinic collaborated with St. Jude Community Homes and were offered seven rental units in one of their buildings to house moms and babies together in a supportive environment to help them parent successfully. St. Jude staff provide individual case management and programming and the building has a food program and onsite staff to support residents.
"One of the many factors that goes into a safe parenting plan is having stable housing," Saleh says. "Finding stable housing in the city is incredibly challenging for everyone, but particularly for our clients who have income barriers, or don't have good credit history, or just don't have someone to advocate for them with a landlord. This initiative has really helped to address a crucial piece of the parenting plan."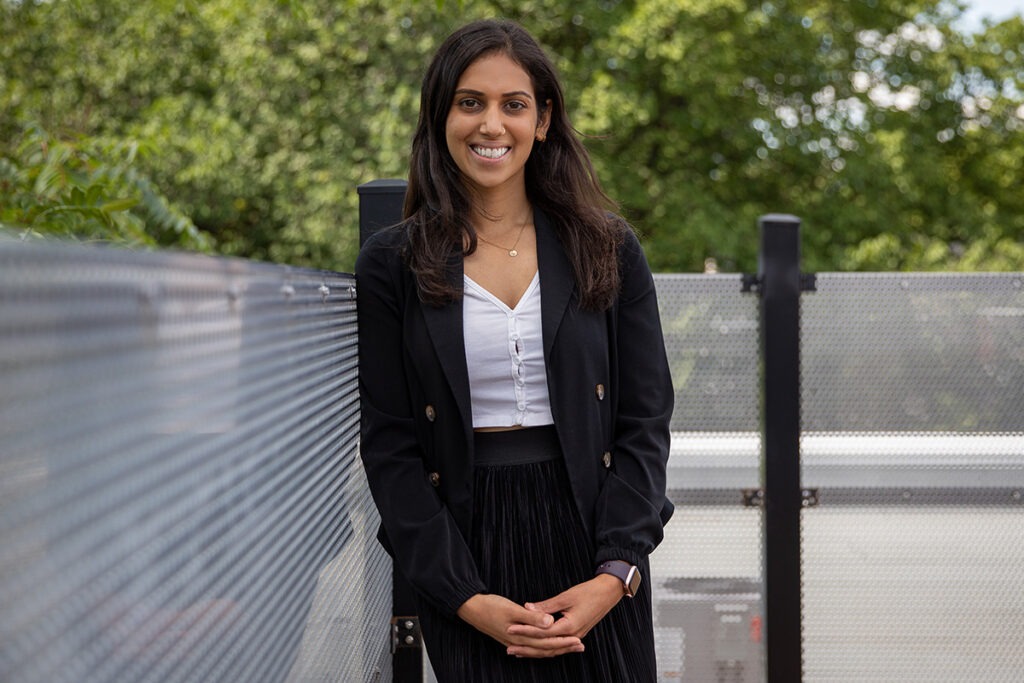 For Fester, the timing could not have been any better.
"My baby was born and she was still in the hospital for a little while after," Fester says. "The very day we got discharged with Layla is the first day I spent in the new apartment."
Fester says the apartment has provided her and her family with safety and stability and having other moms she met through My Baby and Me as her neighbours has created a sense of community.
It has also helped her to reunite with her two daughters and have them back in her care.
"For a lot of our clients, this could be the first time they're getting a chance at parenting or at reunification," Saleh says. "I think housing is such a big predictor and an integral factor that goes into our clients having the support they need to parent, so this has been a great opportunity."
By Danielle Pereira. Photos by Eduardo Lima