Pilot aims to bring low barrier access to health services at drop-ins in Downtown East Toronto
February 23, 2023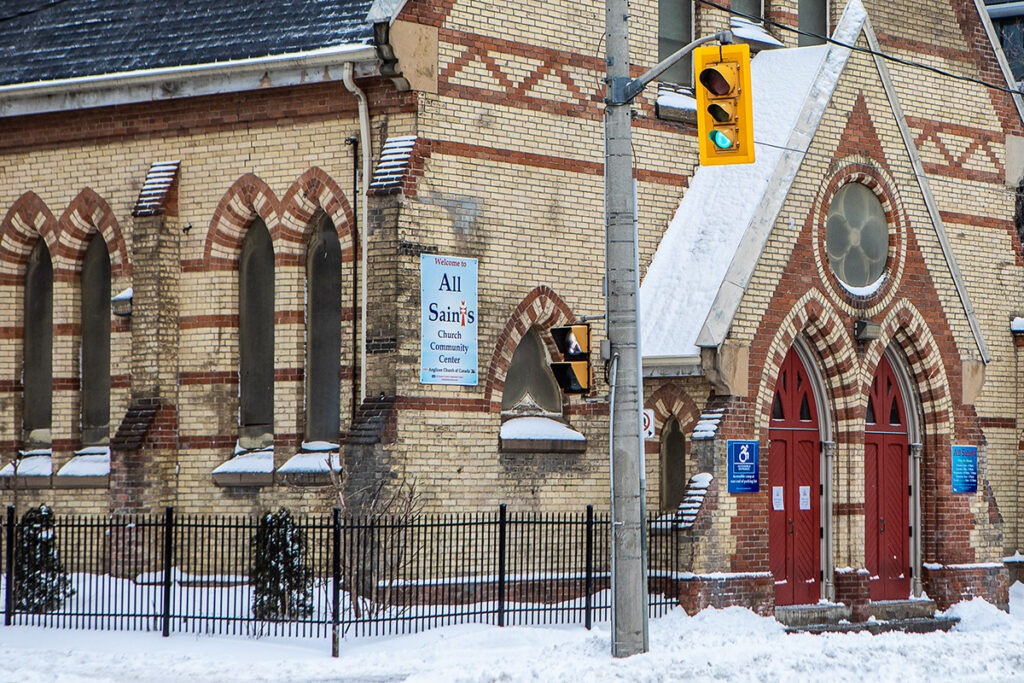 Finding a family doctor and accessing other health and community resources can be a struggle for many people across Ontario. It can be an even bigger challenge for those experiencing homelessness.
To address this gap, Downtown East Toronto Ontario Health Team (DET OHT) member organizations and partners including Toronto Drop-in Network, have collaborated to create a unique pilot project that is bringing much needed health care services to drop-in centres in Toronto's urban core. Each week, on-site health service teams including nurses, case managers, outreach workers, a social worker and harm reduction workers go to three drop-in centres in downtown Toronto to provide care.
Several partner organizations have collaborated to share resources and staff the teams. As part of the pilot, which began in November 2022 and will conclude in March, a research team at St. Michael's Hospital is exploring the impact of embedding a service team within a drop-in centre and how people are accessing supports.
"Drop-in staff often fill in the gaps – providing basic health services and responding to critical mental health incidents. We hope to close this gap by bringing teams of experienced and skilled providers to where people already find safety, dignity and basic services," says Susan Bender, manager of the Toronto Drop-in Network.
According to Fred Victor, there are over 10,000 people in Toronto experiencing homelessness on any given night. Drop-in programs can provide low barrier access to services like meals, washroom facilities or access to a phone or computer, as well as support with accessing housing, employment, volunteer and other opportunities. The three drop-in programs taking part in the project include The 519, All Saints Church Community Centre and Friends of Ruby.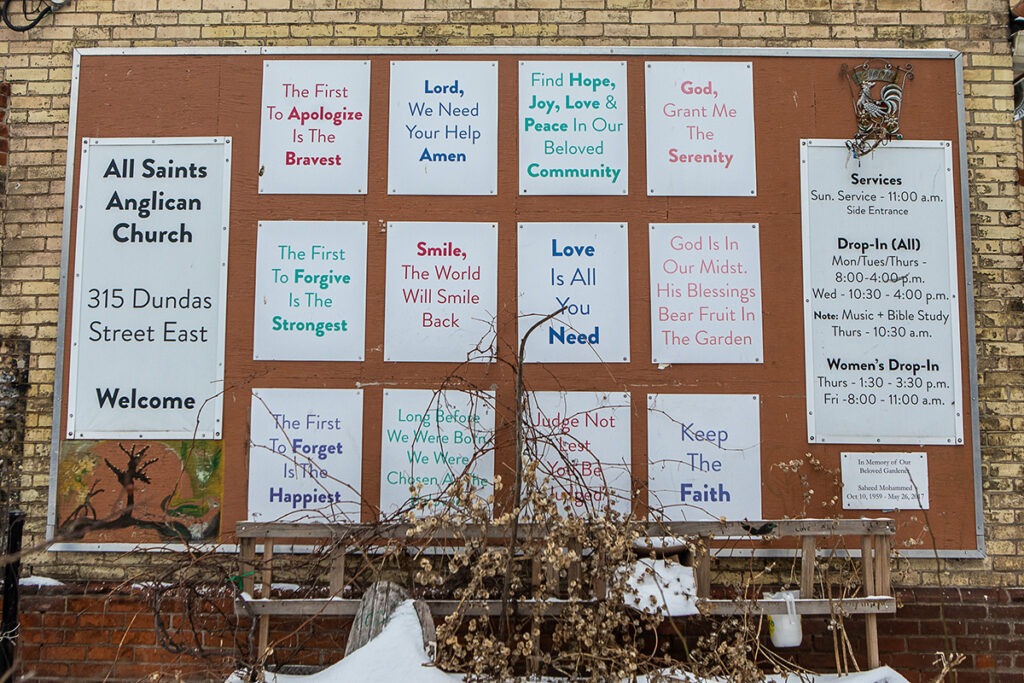 Sanda Kazazic, drop-in manager at All Saints Church Community Centre, says while many people know the word homelessness, it's hard for many to understand how restricting day-to-day life can be for those experiencing it.
"The realities for a lot of our folks is they don't have a home base so they have to lug all of their stuff from one place to another just to access their basic needs, like food and a place to sleep," she says.
"So things like going to see a doctor – making an appointment, accessing transit or driving yourself there – all of these things are an obstacle for someone experiencing homelessness, especially if people have additional challenges, like physical ailments or mental health challenges. Organizing yourself to work within the system can be very disheartening."
Historically, drop-in programs have often been seen as a "one stop shop" where people experiencing homelessness can gain low barrier access to multiple basic living needs, Kazazic says. She adds that pooling resources through this pilot project is really helping those accessing All Saints to receive support from multiple service providers for their physical and mental health, as well as housing supports.
"People experiencing homelessness need to access as many services as they can in places that they feel safe and comfortable and that are truly low barrier," Kazazic says. "I think the research part attached to this pilot project is really valuable because research and data can help to convince the system that this model is viable."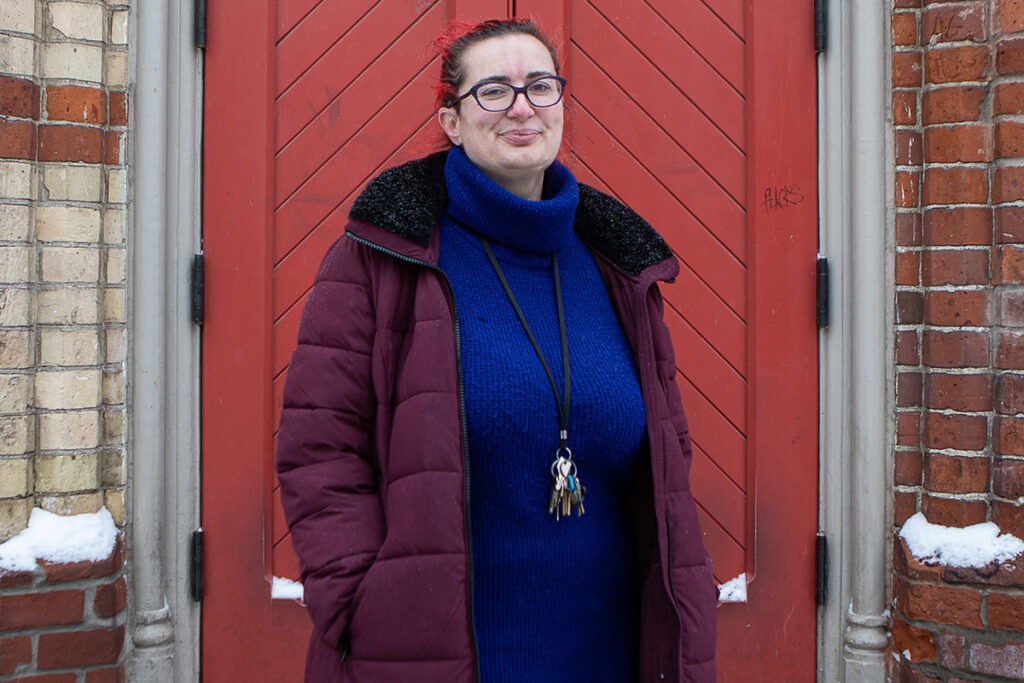 The research supported by St. Michael's MAP Centre for Urban Health Solutions will look at the benefits of bringing health services in a holistic model on-site.
The qualitative exploration involves conducting interviews with clients and staff at the drop-in centres, as well as staff of the new on-site service team. The team at MAP includes a community member to interview clients about how they access community resources and their thoughts on the service team.
"What's beautiful is how intentional we've been about the questions being asked, to make sure we understand the full experience," says Indira Fernando, a research manager at the MAP Centre for Urban Health Solutions at Unity Health Toronto, who is working on the project along with MAP research manager Evie Gogosis.
Gogosis says interviews with on-site service team members will provide valuable insight as they are coming from different agencies with different approaches to working with people.
The DET OHT partners hope the pilot will demonstrate how critical these health services are to drop-in programs and the need to sustain it with long-term funding.
"I hope we see the health of those accessing our pilot at drop-ins has been addressed more holistically," says Jo Connelly, director of allied services and community engagement at East End Community Health Centre. Connelly was formerly the co-chair for the pilot in her role as executive director of Inner City Family Health Team.
"By leveraging the research and all the generosity of the organizations that offered staff for the on-site service teams, especially when they're so stretched already, I hope we can make a case for what's urgently needed to make a small difference in a terrible crisis."
Special thanks to the organizations who collaborated and contributed resources to this pilot project: Covenant House, Dixon Hall, Fife House, Fred Victor, Inner City Family Health Team, LOFT Community Services, MAP Centre for Urban Health Solutions at Unity Health Toronto, Progress Place, Regent Park Community Health Centre, Sherbourne Health, Toronto Drop-in Network and The Works.
By Danielle Pereira
Photos by Eduardo Lima