News Makers: Week of August 6-12, 2022
August 12, 2022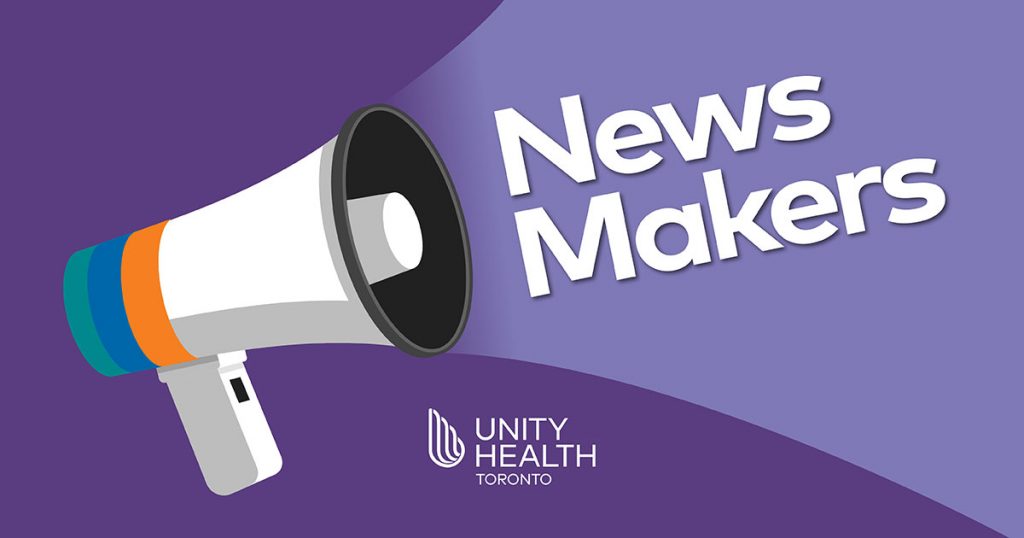 From the latest on monkeypox in Canada to how drug checking services reduce harm, Unity Health experts offered insights this week into our rapidly changing world. Here are our top media hits from August 6-12. 
The latest on Canada's monkeypox outbreak
CBC Front Burner on Aug. 10, 2022
Interview with Dr. Darrell Tan
Dr. Darrell Tan, an infectious disease physician at St. Michael's, speaks about the monkeypox outbreak, symptoms, how it spreads, and what role urbanization and globalization are playing in the spread of the disease.
Drug checking, harm reduction sites needed to combat spike in opioid overdoses in Toronto
CityNews on Aug. 12, 2022
Interview with Hayley Thompson
Hayley Thompson, project manager of Toronto's Drug Checking Service, speaks with CityNews about how the service helps people who use drugs make 'informed decisions.'
Underweight in early childhood persists
MD Edge on Aug. 8, 2022
Feature of research led by Dr. Jonathon L. Maguire
Healthy kids who are underweight in the first two years of life continue to have below average BMI and height through age 10, finds a study led by Dr. Jonathon L. Maguire, a pediatrician at St. Michael's.