"It's like magic to hear these guys play": Providence grants a musical request
August 17, 2021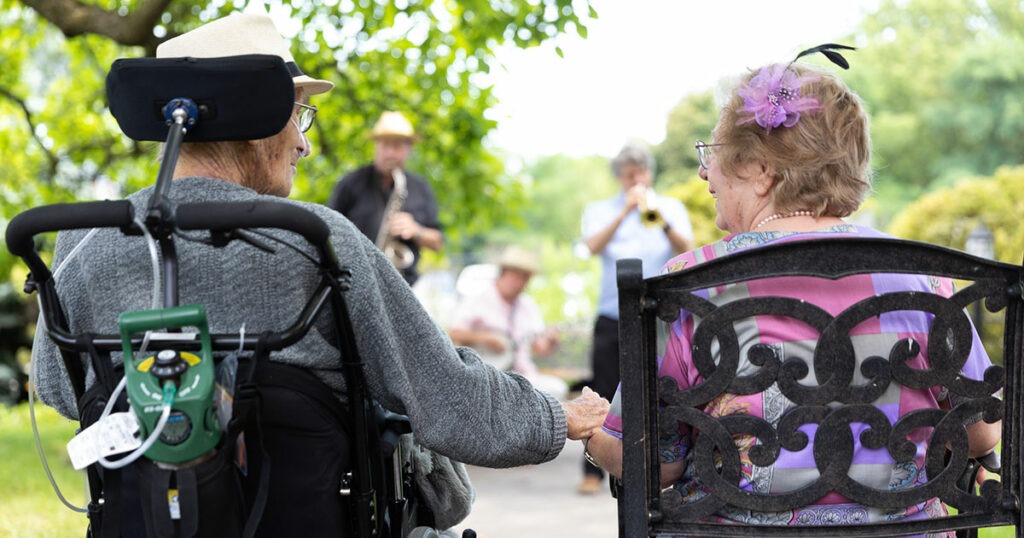 For almost 30 years, Ted Devenish has spent his weekends at Grossman's Tavern on Spadina and College, enjoying live jazz music by the Happy Pals, New Orleans Connection All Stars and Don Valley Stompers, and making friends with the musicians between sets. Although the musicians in the band have changed over the years, Ted has become familiar with the performers, learning their names and building relationships with them.
Now, as a patient in palliative care at Providence Healthcare, Ted was worried he wouldn't be able to visit Grossman's again. His family came up with a creative solution to surprise him and brought their idea to Jackie Lumsden, Patient Care Manager, Palliative Care at Providence. If Ted couldn't go to Grossman's, the family wanted to bring Grossman's to Ted.
The Don Valley Trio, comprised of Chuck Clarke on trumpet, Toby Hughes on saxophone and Jack King on banjo, performed a private outdoor show for Ted, his family and closest friends on a sunny afternoon in August in the Adult Day Program Courtyard at Providence.
"There's no doubt in my mind that this is the highlight of my stay here at Providence. It was an extraordinary afternoon with friends, family and great music. I couldn't have asked for anything more," Ted said. "Chuck, Toby and Jack are all great musicians, and it's just like magic to hear these guys play. It was one of those afternoons you just don't want to end."
The trio played a variety of jazz songs for the audience, including a few of Ted's special requests, like "Kid Thomas Boogie Woogie," "Floating Down the Old Green River" and "Just Because." Usually, the band consists of seven members and is known as the Don Valley Stompers. This event was the first time the musicians played as a trio.
"Ted is a fan of our band and he's very knowledgeable and enthusiastic about this traditional jazz music. I spoke to him over a number of years, and I consider him a friend. We were so honoured to participate in this concert," said Chuck.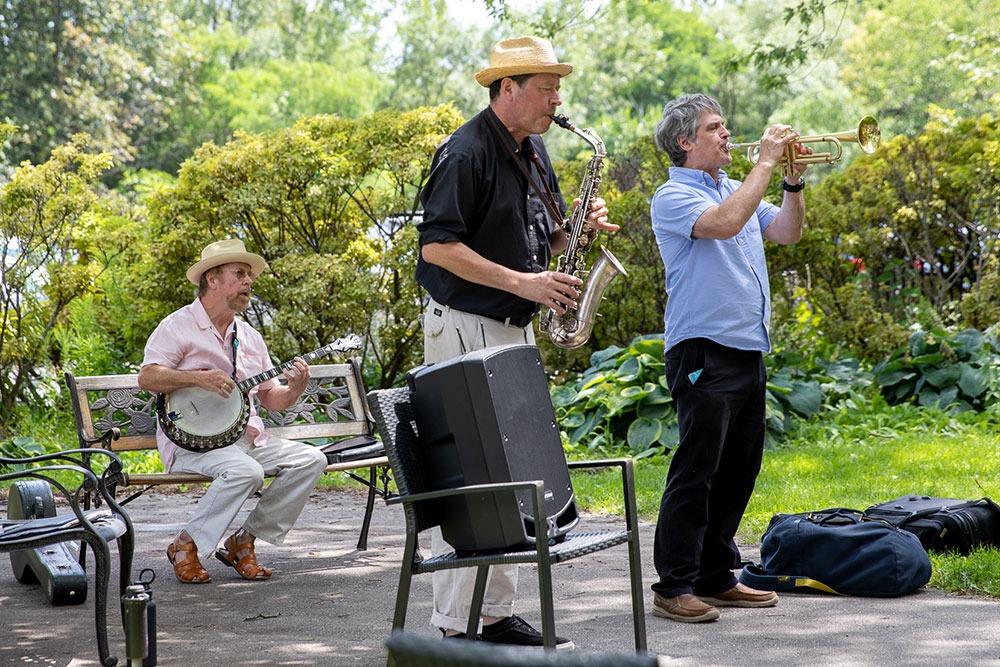 When the family first approached the Providence team to ask if this concert could be possible, Jackie connected with various teams across the hospital to explore how they could grant this request safely while adhering to infection prevention and control measures and COVID-19 protocols.
"I always think about my purpose – to commit to the best care experience for our patients. It was a great team effort and I was elated that we, as a team, were able to operationalize this and make this happen for Ted. It felt wonderful and reconfirmed why we work here. We're here for the patients and for their families," said Jackie.
James and Bob Devenish, Ted's two sons, remember how surprised their father was on the day that they received the approval for the band to perform at the hospital.
"My dad was unbelievably shocked that the band was coming to play for him after listening to them for 30 years," said James. "The feeling that we were able to do this for my dad will live with me for the rest of my life."
Also in attendance was Dr. Tim Rutledge, President and CEO of Unity Health Toronto. "When I met with Dr. Rutledge, I thanked him for allowing us to do this. We recognize that we are in the middle of a pandemic and that there are rules we need to follow. But the day of the performance couldn't have gone better and Providence did an amazing job working together to host this event for my dad," said James.
Bob echoed his brother's sentiments and said, "It was an unforgettable moment. We want to thank the teams at Providence who helped make this event happen. It cheered my dad up and put a huge smile on his face. We've been talking about that day ever since."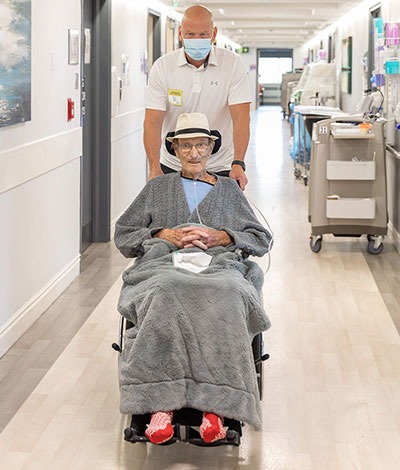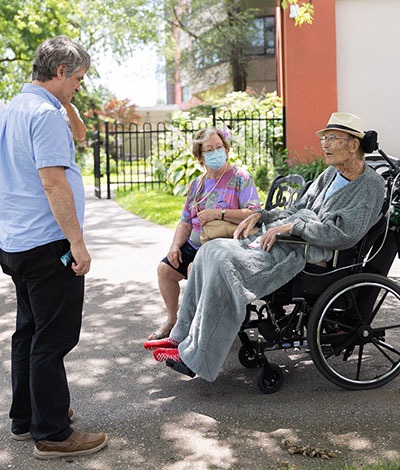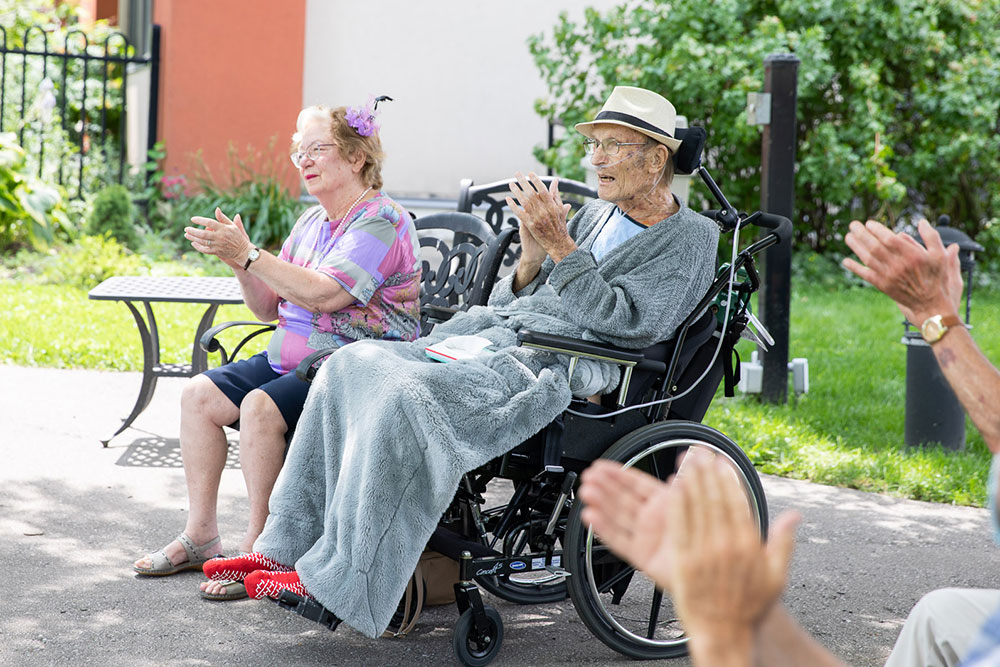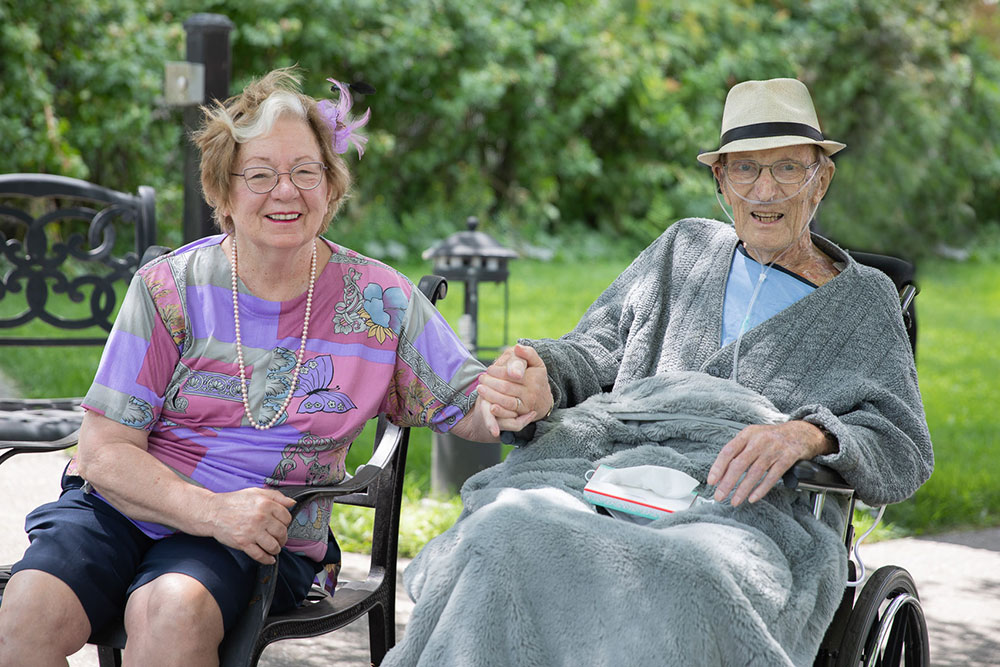 By: Jessica Cabral; Photos and video by Yuri Markarov